Dr. Merodie A. Hancock serves as the fourth president of Thomas Edison State University in Trenton, N.J. She is a nationally recognized leader in the administration and delivery of innovative education programs for non-traditional students. Access, success and completion are the mainstays of Hancock's educational philosophy. She has dedicated her career to serving a multitude of underrepresented populations and advises regularly at the state, national and international levels.
Prior to her election as president of Thomas Edison State University, Dr. Hancock served as president of SUNY Empire State College. Previously, she served as vice president at Central Michigan University Global Campus and held administrative leadership and teaching positions at the University of Maryland University College and Embry-Riddle Aeronautical University. She holds a PhD in urban services and education administration from Old Dominion University, an MBA from Claremont Graduate University and a Bachelor of Arts in Economics from Scripps College.
Emad Rahim: How did you get started in your career as a University President?
Merodie A. Hancock: Probably the way most of us today get started in their professions – largely by a fortunate set of unplanned events. As a new MBA graduate, I was asked to teach business and finance courses for a university that offered evening classes on a local military installation. This was my first experience teaching adult students and I was amazed by their focus and determination. Through that experience I started to envision a career within higher education, specifically serving adult students. I went back to school for my PhD, this time as a working adult student with children, and, in doing so, became even more committed to creating ways for nontraditional students to achieve their academic goals. From there I progressed through various academic and administrative leadership roles at Embry–Riddle Aeronautical University, UMGC (formerly UMUC) and Central Michigan University prior to the appointment of my first presidency at SUNY Empire State College and now my second presidency at Thomas Edison State University.
E. R: What is your leadership style and management principles for success?
M. H: Empowerment, support and accountability. The best leaders empower their teams to do their jobs, they support them through the challenges and they hold them accountable for growth and performance. I firmly believe that a leader must consistently assess the health of an organization, not just from fiscal and operational perspectives but also from the human capital perspective. Leaders are defined by their successes; but as humans, our growth tends to be most impacted by what we learn in our failures. As a leader, it is important to start from a place of respect and value for what each member brings to the organization and then provide an environment where employees are challenged to continuously learn and grow.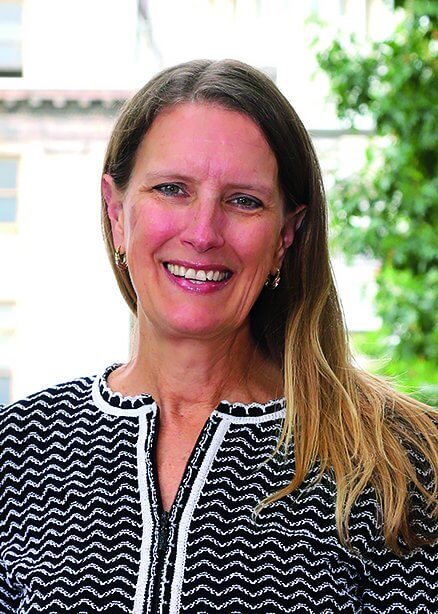 E. R: Please tell us a little about your university and its mission?
M. H: Thomas Edison State was founded in 1972 to serve the needs of working adults, and, as such, it is one of the oldest colleges in the country dedicated exclusively to adults. We strive to remove hurdles, reduce costs and shorten the time to a degree for all of our students, many of whom started college earlier in their lives but never finished or who need a new degree to advance in the workplace. TESU offers exceptional value and academic excellence by maximizing credit for transfer and awarding credit for what students already know. We are a national leader in awarding credit for college-level learning acquired outside of the classroom. This commitment is deeply rooted in a history that has allowed us to take a leadership role in developing project-based and service learning for adult students. Our mission reads, "Thomas Edison State University provides distinctive undergraduate and graduate education for self-directed adults through flexible, high-quality collegiate learning and assessment opportunities." We are committed to continue to meet our students where they are and help them with an academic pathway that ties directly into their career trajectory.
E. R: What type of things is your university working on to prepare students for the global economy?
M. H: Everything we do is geared for adults who are already in the workplace – and almost all of those students are impacted by and interacting with the global economy. Further, our online courses bring together students from around the world. Therefore, our courses are built to leverage the global experiences of our students as well as to focus on global opportunities and challenges within the various disciplines and opportunities.
---
"At TESU, our online courses and programs are at the heart of what we do. They are centrally designed by teams of academic practitioners who expertly blend applied and theoretical learning with the most effective learning technologies"
---
E. R: With more students entering school as adults and working professionals, what type of programs do you offer that cater to nontraditional learners?
M. H: Our focus is, and always has been, to serve adults exclusively and the average age of our current students is 34. As one of New Jersey senior regionally accredited public institutions of higher learning, TESU's experience and singular focus on adults is a tremendous benefit to its students. Whether it is awarding credit for prior learning; offering 24/7 learner support; simplifying the application and registration processes, or providing an affordable and flexible schedule for working adults through monthly term starts and online courses, everything we do is structured to drive success for nontraditional learners.
E. R: Online education was a big disruptor in higher education, having lead SUNY Empire State College and now Thomas Edison State University, what makes your online platform and virtual degree programs unique from other institutions?
M. H: Many institutions have recently entered the online space or are planning to do so. The vast majority of these institutions do not see online learning as their primary mission. As a result, many are using third party vendors to deliver part or all of the student experience. At TESU, our online courses and programs are at the heart of what we do. They are centrally designed by teams of academic practitioners who expertly blend applied and theoretical learning with the most effective learning technologies. Further, our courses and programs are constantly under review to ensure they are current in both content relevancy and technology tools.
E. R: Faculty play a critical role in the development of your students' learning and in helping build their professional competencies. What type of things is your faculty involved in or doing that makes their classroom unique to their learning experience?
M. H: At TESU we leverage subject matter experts as course mentors to partner with our students in their learning. Our mentors come from academia and the professions to ensure theoretical and the practical experiences are present throughout a student's course work. Knowing that adult students bring a significant amount of experience and their own level of expertise to their course work, our pedagogy is built around amplifying that knowledge with new learning. Our mentors work with each student to create a challenging and meaningful learning throughout their courses.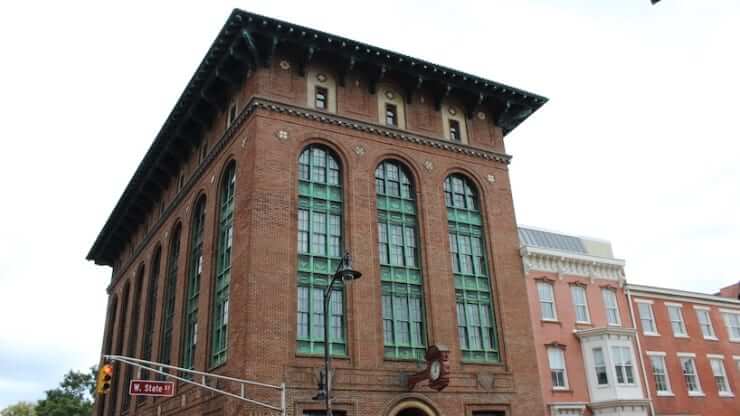 E. R: What type of qualifications and experiences do your faculty bring to the class and programs? How does your college deans make sure they stay updated in their area of expertise and field of study?
M. H: Our programs are designed with market and job skills in mind, therefore we seek the best qualified subject matter experts to work with our students in their programs of study. As mentioned in the previous question, our students bring varied amounts of experience and knowledge to their studies. Our courses and mentors need to blend that experience with theoretical knowledge and practical applications. Our deans, experts in their own right, leverage their academic networks to ensure our students experience a broad array of scholarly practitioners who are up to date on today's industries and professions.
E. R: We learned a great deal about you and your university. If I was a potential corporate partner that was stuck between choosing two different universities for my employees, what other things would you want me to know about your programs and colleges in the university to help with my selection?
M. H: First, I'd want your organization to know that a partnership with Thomas Edison State University is a strategic investment in the value of your most critical resource: your current and future human capital. TESU combines flexibility, academic excellence, professional relevance and value in a higher education partnership that is customized for your human capital needs. The University has a long history of working collaboratively with partners to develop educational programs that are aligned with the goals and strategic plans of an organization. Our corporate partners are among the most respected organizations in the public and private sectors. Working with partners, we will:
· Deliver high-quality educational programs and develop industry-specific solutions that align to the organization's strategic goals and maximize its tuition assistance programs through our Corporate Choice® Program;
· Customize contract training to meet their needs from developing a dedicated cohort for junior executives to offering graduate or undergraduate courses to all employees;
· Evaluate existing training programs for college credit equivalency recommendations and alignment within our degree programs through the Office of Professional Learning Reviews (OPLR); and
· Work with you to develop your workforce of the future, partnering to build course work and educational experiences that fit your organization's specific needs.
Other interviews
Emad Rahim Interview with Michele Nealon, Psy.D., President, The Chicago School of Professional Psychology
Interview With CalSouthern Chancellor Glenn Roquemore: Leadership, Innovation And The Rise Of Online Education
Interview With Michelle Kempke Eppler Vice President at Bellevue University
An interview with Thomas Cavanagh
Dr. Emad Rahim is an award-winning entrepreneur, educator, author, community leader and TEDx Speaker. He currently serve as the Endowed Entrepreneur-in-Residence at Oklahoma State University and teaches at the Jack Welch Management Institute in the Executive MBA program. He was recognized by the United Nations Foundation as a 2013 Empact100 Honoree for his social entrepreneurship work, received a Congressional Award for his community service and was the recipient of the Forty Under 40 Business Leadership Award sponsored by Syracuse University. His personal story was turned into a short documentary, "Against the Odds," and featured in the Huffington Post and Forbes. He co-authored "Leading Through Diversity: Transforming Managers Into Effective Leaders" and "The 4-Tions: Your Guide to Developing Successful Job Search Strategies" and is a frequent contributor to the Refractive Thinker book series, CEO Magazine, TweakYourBiz and YFS Entrepreneurship Magazine. Fellow him on Twitter @DrEmadRahim