As President of The Chicago School of Professional Psychology (TCSPP), Dr. Michele Nealon oversees one of the most successful non-profit professional graduate and undergraduate Universities in the nation, directing campuses across the country that educate almost 6,000 students from more than 30 countries in the fields of psychology and behavioral health sciences. President Nealon has presided over the University's expansion, from a single campus to now eight locations, which includes: Chicago; Southern California (Los Angeles, Irvine, and San Diego); Washington, D.C.; Dallas; TCSPP at Xavier University of Louisiana in New Orleans, and a robust Online Campus.
Under her strategic leadership, Dr. Nealon also spearheaded the development of a new roadmap for the future of the now 40-year-old institution, which includes creation of the University's new College of Nursing and Advanced Health Professions to advance The Chicago School as a leader in the area of health sciences and release of the second edition of the University's biennial No Health Without Mental Health report on the status of mental health in the United States.
Emad Rahim: How did you get started in your career as a University President?
Michele Nealon: As I reflect back on how my career has evolved, I realize my journey began as early as my very first course in psychology! I first launched my career as a clinical psychologist with aspirations to build a private practice. At the same time, I began teaching graduate psychology courses. I was energized by the opportunity to contribute to students' individual success, and motivated by how their educational pursuits led to the fulfillment of their hopes and dreams. As opportunities came my way for personal career growth in academic department leadership and then in campus-based leadership, I pursued them, knowing I could stay close to working on behalf of students while contributing to the advancement of the profession of psychology and the education of future mental and behavioral health scientists. By the time I became president of The Chicago School of Professional Psychology, I had an unrelenting belief in education, a commitment to student success, a passion for the advancement of our profession, and a firm belief in leveraging our resources to support the communities we serve—all from the roles I had served and the students I had worked with.
E. R: What is your leadership style and management principles for success?
M. N: I cannot claim to follow or model myself after one particular leadership style over another. I do, however, firmly dedicate my day toward the advancement of a mission and set of organizational values that I authentically believe in and support. I found such a match at The Chicago School and focus on leading and managing utilizing the principles of psychology and behavioral health education. To get things done, I believe in building teams that share values, that commit to an organization's mission, and that collaborate and lead with a common goal—to create positive change in the world. As a result, we train students to be multiculturally competent practitioners, and dedicate our efforts to community service and the advancement of underserved populations.
---
"Despite what you may think based on our name, The Chicago School is a national university offering programs dedicated to developing professionals across a multitude of disciplines"
---
E. R: Please tell us a little about your university and its mission.
M. N: Despite what you may think based on our name, The Chicago School is a national university offering programs dedicated to developing professionals across a multitude of disciplines including, psychology, counseling, marriage and family therapy, business psychology, behavioral health sciences, and nursing. The Chicago School was established by practicing psychologists who wanted to set a new standard for the quality of training within the field of psychology, launching its first program, a Psy.D. in Clinical Psychology in Chicago, in 1979. Now, more than 40 years later, it has grown into a decorated university with more than 5,600 students across campuses in Southern California, Dallas, Washington D.C., New Orleans, Online, and of course Chicago—where it all began.
I share a motto we've adopted in recent years that explains the ethos of our entire institution: there is no health without mental health. It drives all we do. Today, we seek the same high quality of training, but also seek greater aspirations by committing to service, embracing the diverse communities of our society, and making a global impact to better the world.
E. R: TCSPP has grown in the last few years. What would you say are some of the reasons for the University's success?
M. N: It all comes back to our values: education, innovation, community, and service. We believe developing top tier professionals not only requires excellence in education, but also a high degree of engagement beyond the classroom. We don't rest on our laurels—we continue to innovate and improve the quality of our programs. And with our students, we encourage and require them to immerse themselves in the communities in which they study and serve as global agents of change. For these reasons, our students benefit from a richness of education and professional training experiences that separate us from our competition and make us the school of choice for the disciplines we represent.
E. R: How is online student service and classroom experience different from that of ground campuses?
M. N: As the Online Campus at The Chicago School is a virtual environment, our classroom experience and student support services are delivered virtually, making the delivery method different from the ground campuses. We utilize Canvas as a sort of virtual classroom, allowing us to provide the same superior service to our students regardless of the student's location. Students can engage directly with one another and participate during lectures just as they would in an on-ground classroom. While different, it's an opportunity for us to develop increased opportunities to use technology in innovative ways, and train our students how to use them in their areas of practice.
E. R: What types of things do you do online to make sure your students get the same experience as traditional students?
M. N: Our classes at The Chicago School's Online Campus use cutting-edge technology to ensure students are getting the same experience as they would if they were in on-ground programs. And while interactions are virtual, there is no shortage of dialogue in the online classroom: Our incredible faculty interact with students, and students participate in robust discussions with each other within the course delivery platform. Professors also engage in telephonic and virtual face-to-face meetings with students to provide advising and academic support. The Online Campus also provides student support virtually, through a dedicated and well-trained team of Student Support Counselors who ensure that all students are feeling supported and that they are getting the most from their academic experience.
---
"With an eye on creating lasting change, faculty make sure to incorporate a commitment to community engagement and social change at the systems-level in their curricula"
---
E. R: Faculty play a critical role in the development of your students' learning and in helping build their business competencies. What type of things are your faculty involved in or doing that makes their classroom unique to their learning experience?
M. N: Our faculty are practitioner scholars, which means that they are also working in the field of their discipline (e.g. as therapists, counselors, consultants, executive coaches, etc.). Our students are looking for real-world applications to the theories they study in the classroom, and this engaged practitioner model of education provides students those experiences.
It's not just the roles that the faculty have outside of the classroom that aid in students' learning. At The Chicago School, we are focused on preparing professionally competent and culturally sophisticated practitioners whose work is supported by empirical validation, with a responsibility for achieving significant and lasting change. To do so, our model innovatively expands the application of—and reaches beyond—psychology to other professions that can play integral roles in transforming lives, organizations, and communities. With this kind of practice, we are able to respond to increasingly diverse and complex societal needs.
And with an eye on creating lasting change, faculty make sure to incorporate a commitment to community engagement and social change at the systems-level in their curricula. We have a tremendous service component to our education, where our students are out in the field serving their global communities. The Chicago School was one of only 243 institutions that now holds the Elective Carnegie Community Engagement Classification.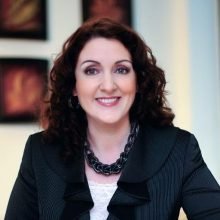 It all comes down to this: what we teach, and what students study, is only a small part of their education. Our faculty are truly focused on developing well-rounded professionals poised to create change—and to do that, they need to provide a holistic education that combines their academic expertise with interdisciplinary study and the opportunity to do hands-on service work.
E. R: What type of qualifications and experiences do your faculty bring to the class? How do you make sure they stay updated in their area of expertise and field of study?
M. N: Our faculty hold a variety of qualifications and experiences and we hire our faculty based on the needs of each specific department. The promotion model that we use is a flex model, which allows a faculty member to cater his or her development around the needs of the department and students. Each faculty member receives an annual allotment of professional development funds, which they can use to attend conferences and workshops to further their knowledge and share scholarship with colleagues in their discipline. We also have the Institute of Professional and Continuing Studies, which provides free and discounted continuing education workshops to our faculty so that they can meet their state requirements for licensure.
E. R: Do your students have input on faculty promotion, award and recognition program? If so, can you expand on this and provide examples?
M. N: Students have input into faculty promotion through the course evaluations that they fill out midterm and at the end of each term. All course evaluations have to be submitted as part of the faculty member's promotion application and are then reviewed by our Faculty Development and Promotion Committee. We also have a number of faculty awards for which our students can nominate candidates. These awards include: Excellence in Teaching, Public Service Teaching, and Multicultural Teaching Excellence, Award for Distinguished Research and Scholarship, Award for Distinguished International Research and Scholarship, and the Award for Distinguished Community Engaged Research and Scholarship.
E. R: We learned a great deal about you and your school. If I was a potential student or employer that was stuck between choosing two different online doctoral programs, what other things would you want me to know about your degree and school to help with my selection?
M. N: With more than 40 years of experience in providing high-quality and nationally recognized educational experiences to thousands of students who are seeking degrees in psychology, counseling, health care, and other related professions, The Chicago School of Professional Psychology has a level of expertise and experience that is highly valued according to the alumni that come through our program. We offer more than 30 degree programs that are designed to provide our students an excellent education that will prepare them for a career in their chosen profession. But what truly sets us apart is our focus on developing an individual as a well-rounded professional. We care about what happens in the classroom, but we also recognize that in today's world, you need to be prepared to hit the ground running in terms of becoming an active and positive contributor in the workforce, the community you serve in, and society at large. Through our engaged-practitioner model, and with our focus on community engagement and service work, we aim to create the professionals of tomorrow.
Dr. Emad Rahim is an award-winning entrepreneur, educator, author, community leader and TEDx Speaker. He currently serve as the Endowed Entrepreneur-in-Residence at Oklahoma State University and teaches at the Jack Welch Management Institute in the Executive MBA program. He was recognized by the United Nations Foundation as a 2013 Empact100 Honoree for his social entrepreneurship work, received a Congressional Award for his community service and was the recipient of the Forty Under 40 Business Leadership Award sponsored by Syracuse University. His personal story was turned into a short documentary, "Against the Odds," and featured in the Huffington Post and Forbes. He co-authored "Leading Through Diversity: Transforming Managers Into Effective Leaders" and "The 4-Tions: Your Guide to Developing Successful Job Search Strategies" and is a frequent contributor to the Refractive Thinker book series, CEO Magazine, TweakYourBiz and YFS Entrepreneurship Magazine. Fellow him on Twitter @DrEmadRahim