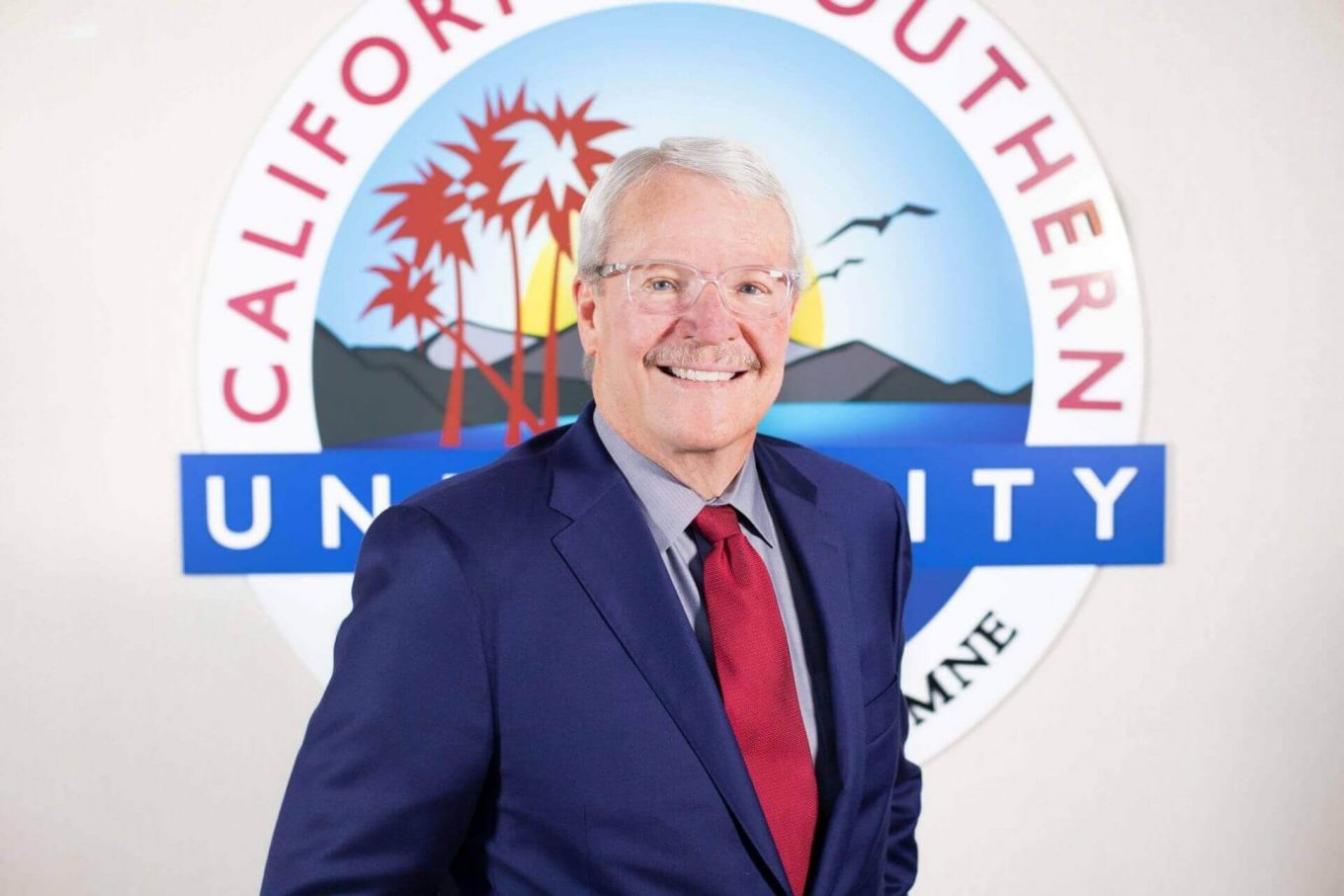 Dean of Social Impact at Claremont Lincoln University, Dr. Emad Rahim and Chancellor of California Southern University, Glenn Roquemore, sit together and share their expertise on  leadership and management in education, the rise of online education, disruption and innovation in higher education and the role of Faculties in the development of student's learning.
Glenn Roquemore is a passionate tenured faculty member in Higher Education with a 29-year career dedicated to advancing student learning through exemplary teaching, integrated support services, effective stewardship and sustained accessibility in a diverse community. He holds advanced degrees including a dual-subject Doctor of Philosophy in Geology and Geophysics from the University of Nevada, Reno. He served 18 years in the capacity executive leader and college president, well-respected for establishing budgets and orchestrating financial management in a transparent, collaborative manner welcoming open dialog and among constituent groups, faculty and staff. Mr Roquemore is currently selected to serve as the inaugural Chancellor of California Southern University with responsibility for instructional and student services programs.
Dr. Emad Rahim: How did you get started in your career as a University President?
Glenn Roquemore: Becoming a University President was never something that I imagined or set a goal to attain. In fact, my academic career was gradual and methodical. Following graduation from High School, I attended a Community College. I was "testing the waters" and trying to select a career pathway from a list of far too many interests. I progressed stepwise with a BA degree, MA degree and then finally a two-subject PhD in Geology and Geophysics. My Dissertation research focused on active faulting and earthquake geology. The U.S Navy hired me to conduct research on naval bases around the globe that could be subject to disruption due to seismic shaking. My experience as a community college student was very impactful and I often wondered what it would be like to return to a community college to teach. Eventually, I made the leap and joined the faculty at a community college in California. I also began lecturing at UC Irvine. My progress to the presidency came in steps as well. I was asked to serve in multiple administrative positions before I applied to be the President of Irvine Valley College. While I had not planed any part of this journey, I enjoyed the pathway immensely and cherished my time as college president. Shortly after leaving Irvine Valley College, I became aware of a leadership position at California Southern University. I applied, was interviewed, and today, thoroughly enjoy the institution.
Dr. Emad Rahim: What is your leadership style and management principles for success?
Glenn Roquemore: There are several principals in leadership that lead to success:
· Be present
· Listen before drawing conclusions.
· Be patient. What you are hearing can oftentimes be dissected into multiple issues (most individually easy to solve)
· Seek consensus. Allow for contrary voices and civil debate
· Treat people the way you would like to be treated – find the best in all people
· Service, service, service
Dr. Emad Rahim: Please tell us a little about your university and its mission, and your leadership plans to further the institution's strategic goals?
Glenn R. Roquemore: The University Mission is: "We prepare learners to succeed in a world that we have yet to imagine. We do this through active learning, respecting diversity and promoting intellectual freedom." Our "higher level" goals are Quality, Technology, Sustainability, and Growth. My leadership plans include giving each team member the ability to spread their wings and apply their talents to achieve our goals. I also plan to bring the institution together in a synergistic manner that shares, promotes, celebrates, and collaborates. One team – One goal.
Dr. Emad Rahim: Nontraditional academic programs have grown significantly with the rise of online education, what type of programs and services does your university offer to support adult students?
Glenn Roquemore: We currently offer Undergraduate and Graduate Programs in the following Schools:
· School of Behavioral Sciences
· School of Business and management
· School of Criminal Justice, Criminology & Interdisciplinary Studies
· School of Education
· School of Law
· School of Nursing
· And the School of Risk Management and Regulatory Compliance
Dr. Emad Rahim: What type of things do your university provide online (or hybrid programs) to make sure your students receive the same experience as traditional in-class students?
Glenn Roquemore: California Southern University is 100% online. Our most obvious, and cherished, differences are found in our flexibility in achieving course objectives, Outcomes Based Learning, and a 1:1 faculty mentor to student ratio.
Dr. Emad Rahim: What do you think is the next disruption in higher education and how is your university prepared for this opportunity and potential challenges?
Glenn R. Roquemore: With the onset of Artificial Intelligence, online learning will easily race ahead of traditional "in-class" modes of delivery. All learning styles will be accommodated including real-time Q&A. CalSouthern is poised, with cutting-edge talent in our IT department, to pace effectively with new online technologies.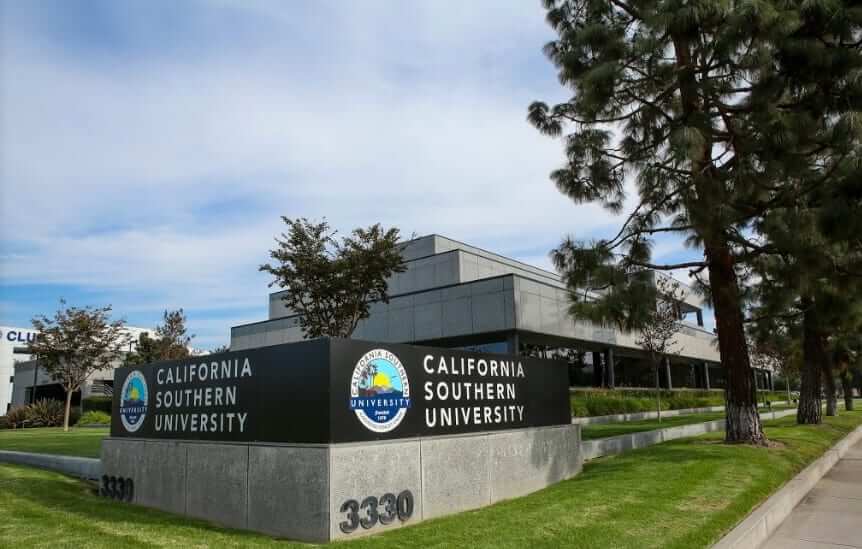 Dr. Emad Rahim: Faculty play a critical role in the development of your students' learning and in helping build their professional competencies. What type of things are your deans and faculty involved in or doing that makes their programs unique to their learning experience?
Glenn R. Roquemore: Faculty are at the forefront of student learning. Our faculty develop curriculum that meets WASC and discipline specific accreditation and certification. In addition, outcomes-based learning (direct assessment) includes experiential learning that is relevant to their career or degree pathway.
Dr. Emad Rahim: What type of qualifications and experiences do your faculty bring to the class? How does your university make sure faculty and curriculum stay updated emerging business and technology trends?
Glenn Roquemore: Our faculty hold a degree that is equivalent to the highest degree offered in their program. Most of our faculty are working professionals in the area that they teach. Each School has an Advisory Council that informs faculty and deans of emerging advances in the discipline.
Dr. Emad Rahim: We learned a great deal about you and your university. If I was a potential student or employer that was stuck between choosing two different universities for my professional staff, what other things would you want me to know about your degree and colleges to help with my selection process?
Glenn Roquemore: The most attractive aspects of CalSouthern is found in the delivery model that includes a learning environment that fits the working adult. Outcomes based learning (direct assessment), and flexibility in completing assignments and projects provide greater access to higher education for the adult learner. The University is also dedicated to keeping fees as low as possible.
Dr. Emad Rahim is an award-winning entrepreneur, educator, author, community leader and TEDx Speaker. He currently serve as the Endowed Entrepreneur-in-Residence at Oklahoma State University and teaches at the Jack Welch Management Institute in the Executive MBA program. He was recognized by the United Nations Foundation as a 2013 Empact100 Honoree for his social entrepreneurship work, received a Congressional Award for his community service and was the recipient of the Forty Under 40 Business Leadership Award sponsored by Syracuse University. His personal story was turned into a short documentary, "Against the Odds," and featured in the Huffington Post and Forbes. He co-authored "Leading Through Diversity: Transforming Managers Into Effective Leaders" and "The 4-Tions: Your Guide to Developing Successful Job Search Strategies" and is a frequent contributor to the Refractive Thinker book series, CEO Magazine, TweakYourBiz and YFS Entrepreneurship Magazine. Fellow him on Twitter @DrEmadRahim