Top 100 Open Innovation Companies and Organisations Globally (Part 3) Intelligenthq
Open innovation helps people to build solutions that succeed, faster. As Clayton Christensen, a Harvard professor puts it:
"Innovation almost always is not successful the first time out. You try something and it doesn't work…"
Working with others to achieve goals can speed this process along and make progress towards new innovation much faster. That's one reason why open innovation companies and organisations worldwide do so well, and a reason why they care celebrated with the Top 100 Open Innovation list. In parts 1 and 2 of this series, we have already explored the efforts of a variety of different organisations. These have included Starbucks, Riversimple, Moodle, Ning, CureTogether, Innoget, Dell, Basecamp, Floss Manuals and LibraryThing. Here we will explore the efforts that five more organisations have made.
The Apache Software Foundation is a great place to start. Apache has focused on development led by its community since its outset in 1999. It does not consider itself to be a group of projects sharing a server, but rather a whole community of developers and users that work together to bounce ideas off one another and continue to innovate in such a way. The Apache Software Foundation provides support for software projects that are open sourced based in this way. The aim is that the projects developed offer some good to the public. All of this, Apache believes leads to "a desire to create high quality software that leads the way in its field". Approximately 150 top level projects are currently being supported, and projects are admirably developed by a community, not a corporation.
BlueThink is another company that is delivering open innovation by bringing people together to solve problems. BlueThink brings together what it calls "Solvers" to rethink ideas and reengineer technologies in different sectors with a goal to solve customer issues. Solvers look at bottlenecks and come up with technological solutions to resolve these challenging issues that organisations have. Indeed, BlueThink even makes consultancy an open innovation, offering consultants that open up technology to organisations with problems. One big area of focus for BlueThink is making sure that the Solvers selected to deal with different issues are truly able to communicate effectively regarding the technology with the customer, enabling more effective working relationships.
Amazon Marketplace is yet another nomination for the top 100 open innovators. The Amazon Marketplace creates the possibility for people to be able to sell products or services that they have, allowing them to be able to open a seller account and detail items for sale. The process is so engineered that it works extremely well and there are good email notifications and information provided about how to confirm shipping and get shipping underway, as well as the all important part of how to get paid. This marketplace has opened up the opportunity for people to be able to become sellers, which makes selling online much cheaper than building a website and marketing it to the public – rather, the products and services for sale simply appear on the Amazon website. This has been beneficial to a great many people.
Meanwhile, 99 Designs brings people together to do what they love best to be able to offer design solutions to others. 99 Designs currently boasts a community of no less than 305,959 designers. The way it works is that the person wanting the design completes a brief and tells the organisation what they are willing to pay for the design. The designers then compete to win the work. They submit designs and the customer can look at these and refine them. The design that is chosen wins the competition and that designer gets the payment for the job. All of this also has the benefit of leading to improved designs because quality is driven up by people that compete to produce the very best designs.
Atlassian has also been nominated a top 100 open innovator, and it is an organisation that develops software while specialising in collaborative development tools. The products that are created are considered to help organisations to be able to track and share everything that they do, and to work smarter, ultimately enabling better software to be created.
Top 100 Open Innovation Companies and Organisations Globally (part 1)
Top 100 Open Innovation Companies and Organisations Globally (part 2)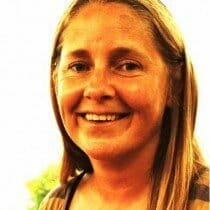 Paula Newton is a business writer, editor and management consultant with extensive experience writing and consulting for both start-ups and long established companies. She has ten years management and leadership experience gained at BSkyB in London and Viva Travel Guides in Quito, Ecuador, giving her a depth of insight into innovation in international business. With an MBA from the University of Hull and many years of experience running her own business consultancy, Paula's background allows her to connect with a diverse range of clients, including cutting edge technology and web-based start-ups but also multinationals in need of assistance. Paula has played a defining role in shaping organizational strategy for a wide range of different organizations, including for-profit, NGOs and charities. Paula has also served on the Board of Directors for the South American Explorers Club in Quito, Ecuador.