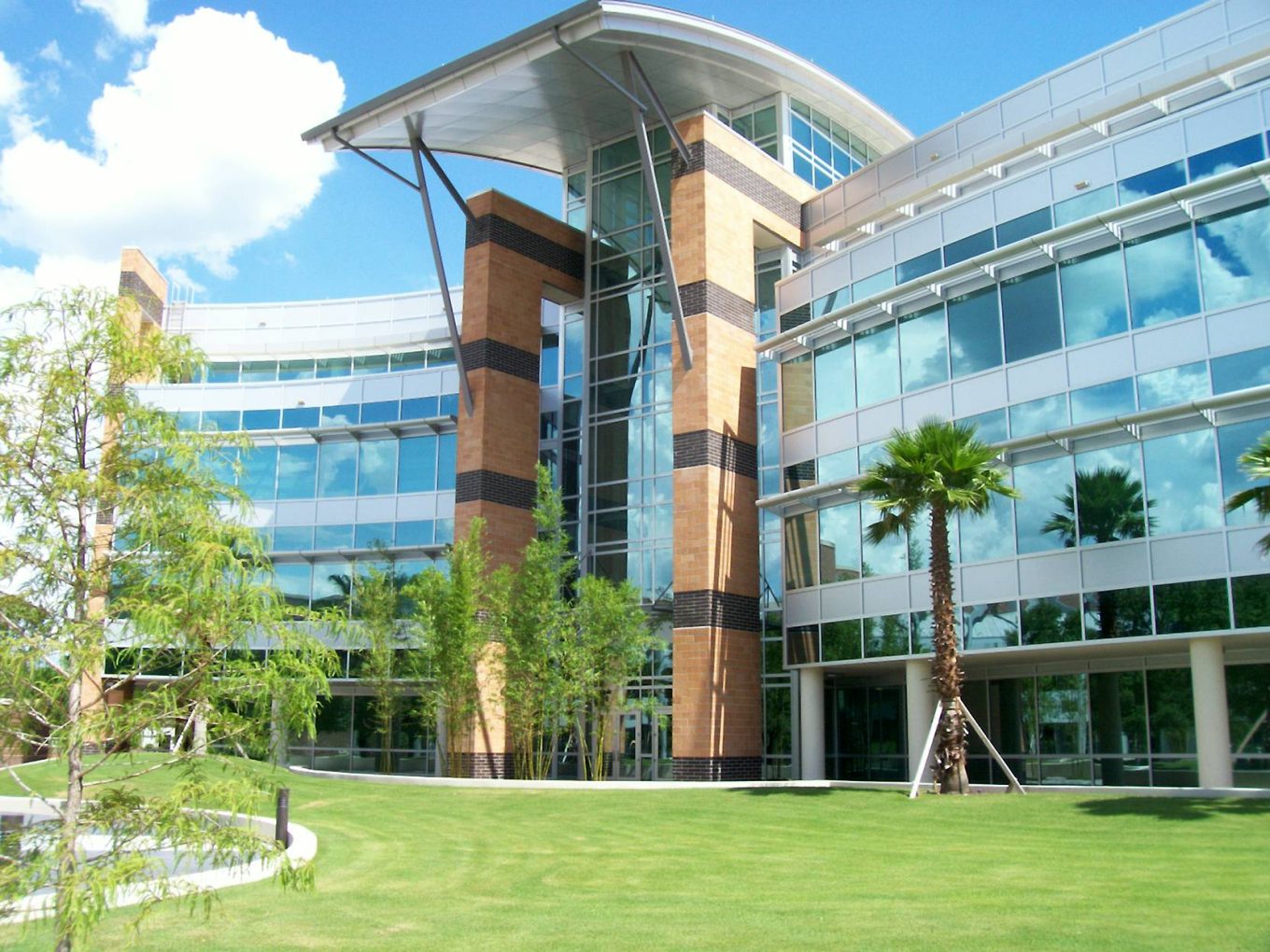 Thomas Cavanagh (cavanagh@ucf.edu), Ph.D. is Vice Provost for Digital Learning at the University of Central Florida. In this role he oversees all classroom technology and the distance learning strategy, policies, and practices of one of the nation's largest universities, where online learning is a key element for fulfilling the institutional mission. In his career, Tom has administered e-learning development for both academic (public and private) and industrial (Fortune 500, government/military) audiences. He has been recognized with a number of awards including the USDLA Outstanding Leadership Award and been named an Online Learning Consortium Fellow. He is a frequent speaker at industry conferences and often consults with other institutions regarding their online learning strategies. He is active in the higher education community and serves on a number of national advisory boards. He is also an award-winning author of several mystery novels.
We have brought Thomas Cavanagh to intelligenthq today in an interview with Dr. Emad Rahim.
Please tell us a little about your department at the university?
The Division of Digital Learning is responsible for leveraging the latest educational technologies in support of UCF's academic mission, with a particular emphasis on exploring innovative ways to positively impact student access, the cost of providing an education, and the quality of the learning experience. It includes the following units and areas: the Center for Distributed Learning, the Office of Instructional Resources, UCF Online, Mobile Strategy, Learning Analytics, and the Pegasus Innovation Lab (iLab).
Please describe what your work entails at the university?
I think of my job as trying to help the university think of new ways to accomplish its academic goals, particularly in the use of digital technologies. That may be related to online learning, blended learning, classroom technology, adaptive learning, or any number of other strategies. I am responsible for building the necessary support, advocating for resources, and ultimately helping the division meet those university objectives.
How did you get started in this line of work? How long have you been with your university?
I have been at UCF for just over 9 years. Prior to that I spent a few years at the Worldwide Campus of Embry-Riddle Aeronautical University. Before that, I spent a number of years building online workforce training at both a commercial e-learning consultancy and at a public-private research institute. I began my career in children's television and spent several years working for shows on the Disney Channel and Nickelodeon.
How have you prepared for your administrative career in higher education?
Through a series of roles with increasing responsibility, I have been able to work in a variety of capacities in both industry and higher education. Having a terminal degree has helped, but even more helpful has been that breadth of experience that includes instructional design, project management, teaching courses, budget management, and public speaking. My personal higher education experience is representative of the diversity of the postsecondary world, which I believe helps my perspective. I have earned degrees from a top-50 private university, a for-profit school, and a large public R1 institution. I have taught face-to-face, online, and blended courses for several institutions, both public and private, non-profit and for-profit, including university and state/community colleges. I have also sought out and participated in high-impact professional development programs, such as the Management Development Program at Harvard University.
How does your work support the university's overall strategy?
UCF is a large school. In Fall 2017 we had over 66,300 students enrolled. We would not have been able to serve all of those students without the access created by digital learning. Online learning is used strategically at UCF to meet university objectives, addressing both scale and excellence. Over 44% of UCF's student credit hours (SCH) are in online modalities (32.5% fully online). Over 82% of our students take one or more online or blended courses each year (73% fully online). Five colleges are more than 50% online/blended, measured by SCH. Another four are between 25%-49%.
How does your work serve your institution's student and faculty population?
Ensuring adequate faculty and student support is a key priority in implementing a high quality program. Frankly, the technology is relatively easy, which makes it dangerous, because you can easily "outrun your quality supply lines." You must be intentional about building in excellence for both faculty and student support. Faculty development is critical and we believe that it is important that the same faculty who teach on campus also teach online. Student support must recognize the unique needs and challenges of primarily non-traditional online learners. We have a 20+ year history of high quality online learning, recognized through dozens of awards from external organizations such as Educause, the Online Learning Consortium, IMS Global, Campus Technology, the New Media Consortium, WCET, and the US Distance Learning Association.
One example of how we support faculty is through extensive, award-winning faculty development programs. Each faculty member developing an online course is required to complete a rigorous 80-hour professional development program. This program is taught in a blended format, placing faculty into the role of being online students themselves. Interestingly, the percentage of SCH taughtonline by fulltime faculty actually exceeds the percentage of SCH taught F2F by full time faculty.
One example of how we provide intentional, customized student support is through dedicated success coaches for online students. Each online student is assigned a personal success coach who serves as an advocate and consultant throughout their UCF education. At UCF, the achievement gaps are smaller for minority and Pell-eligible students in online and blended courses than in face-to-face courses.
What is the most rewarding aspect of your work and what do you find to be the most challenging?
By far the most rewarding aspect of my work is helping to make a tangible difference in students' lives. Education is the single greatest way to enable socioeconomic growth and it is humbling to be a part of that process. The majority of today's students are non-traditional. They need the flexibility of online learning to pursue that education (see one student's story at:https://vimeo.com/239731375/95 595260ed).
The most challenging parts of the job are, like at many places, resource constraints. Our goals are bold and ambitious and we want to move more quickly than current state or institutional funding often allows.
Are there any projects you are working on to advance your institution?
A few areas of particular emphasis are adaptive learning, which personalizes the educational experience for students; learning analytics and research; and the next generation of blended learning, which combines active learning and adaptive elements. To date, our personalized adaptive learning initiative has impacted more than 12,000 students. Their performance in personalized adaptive courses has exceeded that of other modalities and they have overwhelmingly rated the experience positively. We have referred to this type of experience as Learning My Way, which empowers the student to exert a level of agency over their instructional paths.
What is your leadership style and management principles for success?
My role as a leader is a careful balance of internal and external responsibilities. Internally, I must ensure the effective operation of my division, including budgeting, staff management, professional development, and allocation of scarce resources. Externally, it is my duty to constantly scan the horizon and keep watch for future trends so that UCF can proactively prepare for tomorrow. I pride myself on an open leadership style and strive to empower others to take ownership of tasks while holding them accountable for results. Coalition-building, shared governance, effective execution of strategy, and accountability are key themes that I aspire towards, sometimes finding success and at other times learning from missteps.
Is there anything you want to share with our readers in closing?
UCF is very focused on access and faculty/student support—or, as we articulate it more broadly for our overall strategic plan, Scale x Excellence = Impact. That has been realized through a robust offering of courses and programs (approximately 80 undergraduate and graduate degrees and certificates at ucf.edu/online) and extensive faculty development. Going forward, we intend to maintain that quality foundation of access and excellence and build on it by developing and implementing the next generation of digital learning innovations.
Twitter: @tbcavanagh
LinkedIn: https://www.linkedin.com/in/th omas-cavanagh/
Author website: https://thomasbcavanagh.com/
Dr. Emad Rahim is an award-winning entrepreneur, educator, author, community leader and TEDx Speaker. He currently serve as the Endowed Entrepreneur-in-Residence at Oklahoma State University and teaches at the Jack Welch Management Institute in the Executive MBA program. He was recognized by the United Nations Foundation as a 2013 Empact100 Honoree for his social entrepreneurship work, received a Congressional Award for his community service and was the recipient of the Forty Under 40 Business Leadership Award sponsored by Syracuse University. His personal story was turned into a short documentary, "Against the Odds," and featured in the Huffington Post and Forbes. He co-authored "Leading Through Diversity: Transforming Managers Into Effective Leaders" and "The 4-Tions: Your Guide to Developing Successful Job Search Strategies" and is a frequent contributor to the Refractive Thinker book series, CEO Magazine, TweakYourBiz and YFS Entrepreneurship Magazine. Fellow him on Twitter @DrEmadRahim