The Open Book Of Social Innovation. Intelligenthq
What is Social Innovation ? Why is it important ? What does it bring to society, and how is it impacting the world ?
Social innovation is usually defined as  the process of designing, developing and growing new ideas that work to meet pressing unmet needs. Social Innovation is a relatively new field, even though it has a long history and one can point out various widely known examples of social innovators, going from the historical figure of Florence Nightingale, that revolutionized the nursing practices, during XIXth century Crimea War,  to Muhammad Yunus, the inventor of microfinance.
Social innovation has been object of a lot of attention over the last few years, as an alternative to the existing structures and policies, coming from government policy on one hand, and market solutions on the other. These structures were inadequately addressing important issues such as climate change and widening inequality. As such, over the past three decades the world has seen a lively booming of new social ventures in both the developed and developing worlds, that operate across many sectors, from parts of the public sector, to the collaborative 'household economy' and the private market.
There is a fantastic resource on Social Innovation, that is available online to the ones interested in this field:  Open Book Of Social Innovation.  This book was the result of a partnership between Young Foundation and Nesta. It was published in 2010,  trying to map the hundreds of methods and tools for innovation being used across the world, and making in it a vibrant picture of various examples of social innovation that demonstrates the vitality of this rapidly emerging economy.
The two organisations behind this project, are dedicated to the role that social innovation can play in addressing some of the most pressing issues of our time.
The Young Foundation is a leading independent centre for disruptive social innovation that works and helps new movements, institutions and companies that tackle the structural causes of inequality. Their mission is to create a more equal and just society, where each individual can be fulfilled in their own terms.
Nesta, who stands for National Endowment for Science, Technology and the Arts is an independent charity that works to support the innovation capacity of the UK. Their mission is to be an innovation charity that helps people and organizations bring great ideas to life. They act through a combination of practical programmes, investment, policy and research, and the formation of partnerships to sponsor and sustain innovation across a broad range of sectors.
The Open Book Of Social Innovation demonstrates the diversity of  initiatives being led by entrepreneurs and campaigners, organisations and movements worldwide. This book entitles itself as a snapshot of what has been done until now.
According to the book much of the innovation going on in the world is pointing towards a new kind of economy entitled 'social economy' that is strikingly different from economies based on the production and consumption of commodities. "Social Economics" is characterised by:
The intensive use of distributed networks to sustain and manage relationships, helped by broadband, mobile and other means of communication.
 Blurred boundaries between production and consumption.
An emphasis on collaboration and on repeated interactions, care and maintenance rather than one-off consumption.
A strong role for values and missions.
Four traits of Social Economics. Intelligenthq
The authors point out two themes  as the ones that distinguish "social economics" as unique. One is the result of the latest technological improvements, particularly the wide dissemination of access to information, the social networking tools and the spread of networks; The second one comes from a shift in culture and values that emphasise the human dimension of the individual and relationships rather than systems and structures.
The book addresses all this issues in its three sections. Part 1 is dedicated to processes of innovation and it describes the stages of innovation. if some innovations develop in a linear way, others do not develop in a purely linear fashion, having as the end use of an innovation, something very different from the one that was originally envisaged;
The second part of the book looks at the key institutions which help to make innovation happen: funds, agencies, brokers, incubators, and intermediaries.
Finally, in part 3, the book analyses the conditions for innovation, including those within each economy: the public sector, the grant economy of civil society, the private sector, and the household, mentioning both structures and laws, as well as cultures.
Another interesting aspect approached in this book is how to measure success in the social economy. How to do it  when the classical measuring tools followed by the markets such as scale, market share and profit don't apply to "social economies" ?  New measuring techniques need to be developed and implemented.
As we can see in the various examples of this valuable resource, Social Innovation is often the result of collaboration and mental creativity involving fluency and flexibility from a wide range of discipline. We welcome the reader to explore this valuable resource.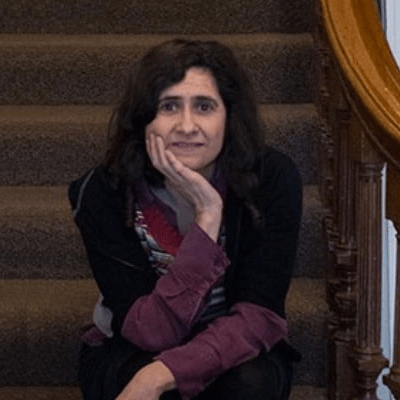 Maria Fonseca is the Editor and Infographic Artist for IntelligentHQ. She is also a thought leader writing about social innovation, sharing economy, social business, and the commons. Aside her work for IntelligentHQ, Maria Fonseca is a visual artist and filmmaker that has exhibited widely in international events such as Manifesta 5, Sao Paulo Biennial, Photo Espana, Moderna Museet in Stockholm, Joshibi University and many others. She concluded her PhD on essayistic filmmaking , taken at University of Westminster in London and is preparing her post doc that will explore the links between creativity and the sharing economy.