Linkedin has been accused of allegedly hacking into its users contact list. A small number of linked in users have accused the company of breaking into its users third-party email accounts and sending out multiple reminder emails on behalf of of user advertising to non-LinkedIn members. The complaint alleges that the company has abused the provision that its users provide an email address when they sign up for this service. When signing up for the service, or adding contacts, LinkedIn prompts you to import the email addresses of potential contacts from your email accounts, like Gmail or Microsoft Outlook.
One user involved in the lawsuit in a LinkedIn post said:
"Accessing my contacts so that I can see who I'd like to connect with is one thing. Spamming my entire contact database of everyone I've ever emailed is definitely black hat tactics at growing users. This included people I know, don't know, email addresses from people off Craigslist, even mailing lists received an 'invite to connect' from me today. I did not click on 'invite all.' In fact, I clicked on 'skip this step.' Very disappointing."
Apparently according to the complaint ,LinkedIn takes this information and uses it to hack into their users external email account and mine email addresses. A portion of the complaint reads "LinkedIn is able to download these addresses without requesting the password for the external email accounts or obtaining users' consent". The plaintiff's are seeking a jury trial with the EU of ending LinkedIn's practice and warned its members to be paid when their identities are used in the promotion of the company.
LinkedIn speaking to Bloomberg and the Los Angeles Times, said it is committed to fighting the charges which it believes to be unfair. "LinkedIn is committed to putting our members first," LinkedIn said. As a platform LinkedIn has been getting better and better. Recently it tried to appeal to a younger demographic. If the legal case finds that LinkedIn is not seeking adequate consent from its users, it risks damaging its brand. Currently LinkedIn is the premier platform for networking and gaining new business connections. What makes it work is trust and credibility.
Blake Lawit Linkedin's senior director of litigation setting the record straight in a blog post said:
Quite simply, this is not true, and with so much misinformation out there, we wanted to clear up a few things for our members.

We do not access your email account without your permission. Claims that we "hack" or "break into" members' accounts are false.
We never deceive you by "pretending to be you" in order to access your email account.
We never send messages or invitations to join LinkedIn on your behalf to anyone unless you have given us permission to do so.

We do give you the choice to share your email contacts, so you can connect on LinkedIn with other professionals that you know and trust. We will continue to do everything we can to make our communications about how to do this as clear as possible.
In 2012, LinkedIn was sued for breaching 6.5 million user passwords it was later acquitted in March 2013 and the key is itself dismissed. Internally LinkedIn no doubt will be seeking to reduce the PR fallout and hopefully resolve the issue. All social media networks should ensure they implement strict data usage guidelines in order to avoid future mishaps. Facebook has the business sector and its professionals in its sights, and could pose a serious challenge for LinkedIn if it's legal woes are not successfully redressed.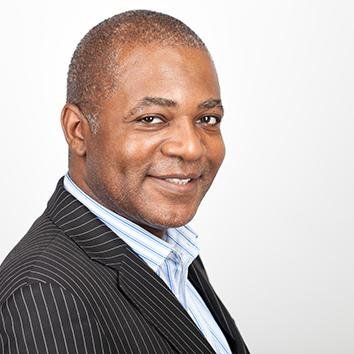 Hayden Richards is Contributor of IntelligentHQ. He specialises in finance, trading, investment, and technology, with expertise in both buy-side, sell-side. Contributing and advising various global corporations, Hayden is a thought leader, researching on global regulatory subjects, digital, social media strategies and new trends for Businesses, Capital Markets and Financial Services.
Aside from the articles, interviews and content he writes for IntelligentHQ, Hayden is also a content curator for capital markets, analytic platforms and business industry emerging trends. An avid new media explorer Hayden is driven by a passion for business development, innovation, social business, Tech Trading, payments and eCommerce. A native Trinidadian, Hayden is also a veteran, having served with the Royal Air Force Reserves for the past 10 years.
Follow Hayden on Twitter @HaydenARichards, linkedin.com/haydenhrichards and http://www.scoop.it/u/hayden-richards