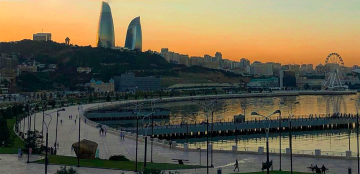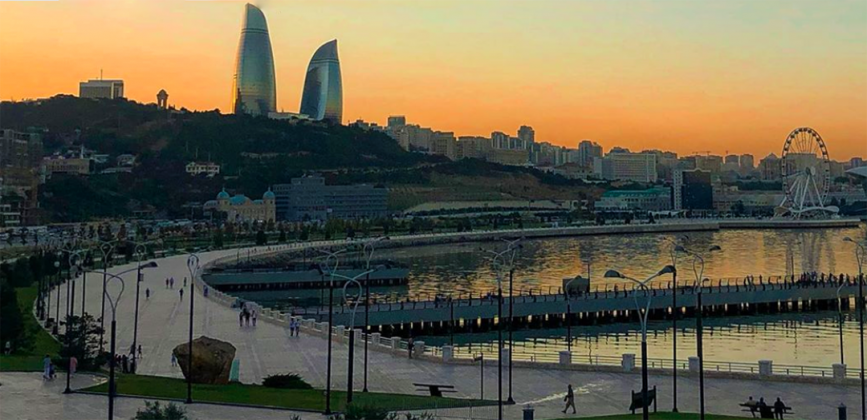 Now, it is visible to everyone. Our world is governed by digits. Digits transform our lives. Our best personal assistant, trainer, secretary, teacher, is our smartphone, the one we all hold in our pockets. In just 12 years (since the invention of the iphone), our world became completely transformed by those small digital machines loaded with powerful chips coded in ones and zeros.  We have been swiped by a wave of profound digital transformation so just, that is even hard to hold our breath.
These computation devices have had their sizes reduced incredibly over time, but their capabilities keep expanding exponentially. It has been a long journey since the invention of the first digital calculating machine during the forties, subsequently computers and then the invention of the internet who just turned 40, this year, as I mention in this interview. All these technological breakthroughs, have shaped the world as we know it now. The web and its devices became the core instruments around which we govern our lives. These impact the way we live, work, study, and relate to each other.
Shaped by quick technological evolution, we face subsequent disruptions to our known systems and behaviours. Business models, governance processes, socialization and even mind sets, forced to evolve quickly. Humans change their mindset in a decade.
What I just described is called Digital transformation. What triggered it was the increasing widespread digitisation of the world.
One way then, to define it, is as "the novel use of digital technology to solve traditional problems".
Digital Transformation is driven by a set of data driven technologies as I have written and described in my various articles ( AI, blockchain, IoT, Fintech). These have the potential to radically change our economic models, increase our productivity in conscious, mindful ways, and improve our lives overall. Its the ongoing digital transformation who is paving the way to the fourth Industrial Revolution, which is, according to Klaus Schwab, the fourth major industrial era in the aftermath of the 18th century Industrial Revolution. It's main characteristic will be the fusion/interconnection of technologies which are leading to a blurring  between the physical, digital, and biological spheres; collectively referred to as cyber-physical systems.
Digital transformation brought us many visible benefits, but is now stepping into a second stage that brings us to the verge of a whole new set of important challenges. One of these is the growing awareness of how our economic activities are impacting climate change, another is how it affects what we understand now as jobs/work.
As human society is slowly transformed by the application of digital technology; business, government and other organisations need to adapt quickly and get ready to face its challenges, while harnessing its opportunities.
Below, is a list of 4 important books helping us all in that journey of adaptation.
1. Digital Transformation at Scale: Why the Strategy Is Delivery
Andrew Greenway, 2018, London Publishing Partnership.
"Companies that grew up on the web have changed our expectations of the services we rely on. We demand simplicity, speed and low cost. Organizations founded before the Internet aren't keeping up – despite spending millions on IT, marketing and "innovation".
This book, written by Andrew Greenway et al functions as a guide to building a digital institution.  It is based on the authors' experience designing and helping to deliver the UK's Government Digital Service (GDS). The GDS was a new institution made responsible for the digital transformation of government, designing public services for the Internet era. It snipped £4 billion off the government's technology bill, opened up public sector contracts to thousands of new suppliers, and delivered online services so good that citizens chose to use them over the offline alternatives, without a big marketing campaign.
The book explains how a growing band of reformers in businesses and governments around the world have helped their organisations pivot to this new way of working, and what lessons others can learn from their experience.
2. The Technology Fallacy, How People Are the Real Key to Digital Transformation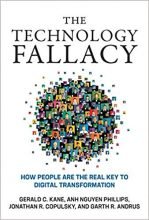 Anh Nguyen Phillips, Garth R. Andrus, Gerald C. Kane, and Jonathan R. Copulsky, 2019, The MIT Press
Why an organization's response to digital disruption should focus on people and processes and not necessarily on technology.
Digital technologies are disrupting organizations of every size and shape, but how are these changing ( and challenging) human behaviours ? This book offers managers and business leaders a guide for surviving digital disruptions. The book focuses more in organizational change, and describes what is required to harness the power of technology.
The authors argue that digital disruption is primarily about people and that effective digital transformation involves changes to organizational dynamics and how work gets done. A focus only on selecting and implementing the right digital technologies is not likely to lead to success. The best way to respond to digital disruption is by changing the company culture to be more agile, risk tolerant, and experimental.
3. Digital Transformation, Build Your Organization's Future for the Innovation Age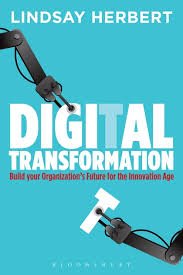 Lindsay Herbert, 2017, Bloomsbury Publishing
Innovation is a key word which is used all the time in books about technology and business, as it is found to be critical for any organization's success. But how do you innovate using digital transformational tools? Where do you start? How do you get the right resources? How should work be implemented? What data should you measure?
These questions are addressed in this book, that covers the end-to-end execution of digital transformation – from leadership-level strategy, to on-the-ground team implementation. With the biggest revelation of all, Herbert argues, being that true digital transformation only needs to happen once because, at its core, it means becoming more adaptive to change itself.
Featuring the 'how to' of digital transformation devised from successes across every sector, Herbert distils it into five actionable stages. These stages act as a repeatable framework for continual innovation, allowing you to produce results immediately and grow change incrementally across your organization.
In Digital Transformation, Herbert draws on her own experiences in leading change and innovation programmes globally, as well as featuring insights from experts and leaders from organizations as diverse as the World Wildlife Fund, Morgan Stanley, Royal Caribbean Cruises, the United Nations High Commission for Refugees, the Rijksmuseum, the American Cancer Society, The Guardian, Harvard University, and many others.
4. The Digital Transformation Playbook: Rethink Your Business for the Digital Age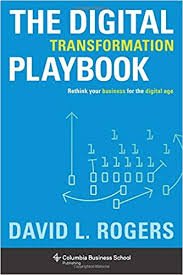 David L. Rogers, 2016, Columbia University Press
Globally recognized digital expert David L. Rogers argues that digital transformation is not about updating your technology but about upgrading your strategic thinking. Based on Rogers's decade of research and teaching at Columbia Business School, and his consulting for businesses around the world, The Digital Transformation Playbook shows how pre-digital-era companies can reinvigorate their game plans and capture the new opportunities of the digital world.
Rogers shows why traditional businesses need to rethink their underlying assumptions in five domains of strategy—customers, competition, data, innovation, and value. He reveals how to harness customer networks, platforms, big data, rapid experimentation, and disruptive business models—and how to integrate these into your existing business and organization.
Rogers illustrates every strategy in this playbook with real-world case studies, from Google to GE, from Airbnb to the New York Times. With practical frameworks and nine step-by-step planning tools, he distills the lessons of today's greatest digital innovators and makes them usable for businesses at any stage.
Many books offer advice for digital start-ups, but The Digital Transformation Playbook is the first complete treatment of how legacy businesses can transform to thrive in the digital age. It is an indispensable guide for executives looking to take their firms to the next stage of profitable growth.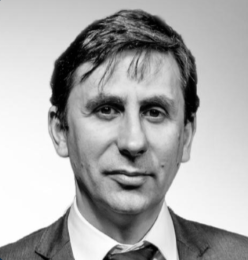 Dinis Guarda is an author, academic, influencer, serial entrepreneur, and leader in 4IR, AI, Fintech, digital transformation, and Blockchain. Dinis has created various companies such as Ztudium tech platform; founder of global digital platform directory openbusinesscouncil.org; digital transformation platform to empower, guide and index cities citiesabc.com and fashion technology platform fashionabc.org. He is also the publisher of intelligenthq.com, hedgethink.com and tradersdna.com. He has been working with the likes of UN / UNITAR, UNESCO, European Space Agency, Davos WEF, Philips, Saxo Bank, Mastercard, Barclays, and governments all over the world.
With over two decades of experience in international business, C-level positions, and digital transformation, Dinis has worked with new tech, cryptocurrencies, driven ICOs, regulation, compliance, and legal international processes, and has created a bank, and been involved in the inception of some of the top 100 digital currencies.
He creates and helps build ventures focused on global growth, 360 digital strategies, sustainable innovation, Blockchain, Fintech, AI and new emerging business models such as ICOs / tokenomics.
Dinis is the founder/CEO of ztudium that manages blocksdna / lifesdna. These products and platforms offer multiple AI P2P, fintech, blockchain, search engine and PaaS solutions in consumer wellness healthcare and life style with a global team of experts and universities.
He is the founder of coinsdna a new swiss regulated, Swiss based, institutional grade token and cryptocurrencies blockchain exchange. He is founder of DragonBloc a blockchain, AI, Fintech fund and co-founder of Freedomee project.
Dinis is the author of various books. He has published different books such "4IR AI Blockchain Fintech IoT Reinventing a Nation", "How Businesses and Governments can Prosper with Fintech, Blockchain and AI?", also the bigger case study and book (400 pages) "Blockchain, AI and Crypto Economics – The Next Tsunami?" last the "Tokenomics and ICOs – How to be good at the new digital world of finance / Crypto" was launched in 2018.
Some of the companies Dinis created or has been involved have reached over 1 USD billions in valuation. Dinis has advised and was responsible for some top financial organisations, 100 cryptocurrencies worldwide and Fortune 500 companies.
Dinis is involved as a strategist, board member and advisor with the payments, lifestyle, blockchain reward community app Glance technologies, for whom he built the blockchain messaging / payment / loyalty software Blockimpact, the seminal Hyperloop Transportations project, Kora, and blockchain cybersecurity Privus.
He is listed in various global fintech, blockchain, AI, social media industry top lists as an influencer in position top 10/20 within 100 rankings: such as Top People In Blockchain | Cointelegraph https://top.cointelegraph.com/ and https://cryptoweekly.co/100/ .
Between 2014 and 2015 he was involved in creating a fabbanking.com a digital bank between Asia and Africa as Chief Commercial Officer and Marketing Officer responsible for all legal, tech and business development. Between 2009 and 2010 he was the founder of one of the world first fintech, social trading platforms tradingfloor.com for Saxo Bank.
He is a shareholder of the fintech social money transfer app Moneymailme and math edutech gamification children's app Gozoa.
He has been a lecturer at Copenhagen Business School, Groupe INSEEC/Monaco University and other leading world universities.