The shortlisted finalists for the UK's 2013 Next Generation Digital Challenge Awards have been released this week. The awards showcase the best in next generation digital access infrastructure innovation and run alongside the annual NextGen Conference. Go ON UK CEO, Graham Walker said: "Improving digital skills across the board will have huge social and economic benefits to the UK. We want to inspire and support individuals and organisations to share their skills with others. These changes will transform all of our lives, and make a tangible, long-term difference to society." ICT KTN CEO & Network Director, Philip Hargrave said: "The roll-out of next generation access infrastructure is central to the UK realising the full value of the Digital Economy.
The ICT KTN is therefore delighted to be associated with the Next Generation Digital Challenge Awards, and in particular to be the sponsor of the Digital Innovation Category which aims to recognise innovative access products and services and initiatives to improve innovation capacity." The awards look to capture the achievements of the 'enablers' of the digital economy – both in the innovative provision of connectivity and in its wider application for enterprise, community and public services benefit.
This year there has been a record number of entries underlining recent research reports suggesting the UK economy has far more digital enterprises (and jobs) than previously reported in government data. The 2013 awards includes three new categories for enterprises and projects in digital skills, digital innovation and open data, to reflect the growing utilisation of infrastructure investment in urban, rural and mobile connectivity.
All finalists are now invited to prepare a case study summary submission to the independent judging panel. The judging panel will review every entry and apply a standard marking scheme that assesses the complexity of the challenge, the extent of innovation and the evidence of achievement.
The annual Next Generation Digital Challenge Awards process started in February with an open call for nominations. The finalist's case studies will be presented in a special session at NextGen13 prior to the conference dinner and awards ceremony on October 14th.
Two key sponsors for the 2013 awards are the Knowledge Transfer Network for ICT and Go ON UK. The former facilitates the UK's innovation communities to connect, collaborate and find out about new opportunities in key research and technology sectors. The latter is an organisation aiming to make the UK the world's most digitally skilled nation.
NG Events Director, Marit Hendriks, said, "We are delighted with the surge in response this year, underlining the themes we mapped out in our paper on Economic Revitalisation and our input in June to the Intelligent Community Forum's annual summit in New York."
Shortlisted Finalists – Next Generation Digital Challenge Awards 2013:
Digital Innovation Category – Sponsored by ICT KTN

Digitonic – a mobile marketing agency
Keypoint Technologies – making text input easier for users
PocketApp – personal medical diagnostics and health guide
Polkadot Factory- Trigah Project – boosting cinema going by more accurate distribution to audiences
Seetok Ltd – a video messaging product to humanise communiication
Mobbra – improving massive use of mobiles at sporting and other major events
Digital Skills Category – sponsored by Go ON UK 
ConnectMK – low-cost computer loan scheme re-utilising old ICT kit from large employers
Digital Housing Hub – bringing social housing and digital inclusion projects together
Glasgow Housing Association – improving the digital skills of social housing tenants
Intergenerational Project – library-based ICT courses for over-50's run by young people
Social Media Surgeries – sharing digital skills in an informal setting
Image credit: NextGen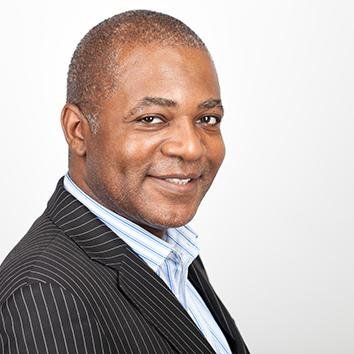 Hayden Richards is Contributor of IntelligentHQ. He specialises in finance, trading, investment, and technology, with expertise in both buy-side, sell-side. Contributing and advising various global corporations, Hayden is a thought leader, researching on global regulatory subjects, digital, social media strategies and new trends for Businesses, Capital Markets and Financial Services.
Aside from the articles, interviews and content he writes for IntelligentHQ, Hayden is also a content curator for capital markets, analytic platforms and business industry emerging trends. An avid new media explorer Hayden is driven by a passion for business development, innovation, social business, Tech Trading, payments and eCommerce. A native Trinidadian, Hayden is also a veteran, having served with the Royal Air Force Reserves for the past 10 years.
Follow Hayden on Twitter @HaydenARichards, linkedin.com/haydenhrichards and http://www.scoop.it/u/hayden-richards