The design and implementation of smart, sustainable cities has emerged as a key priority. As populations continue to increase you find unique complex mega-cities are spawned. More than half of the world population now lives in cities.  These Urban areas which are always increasing currently account for 60% and 75% of global drinking water and energy consumption and are responsible for 80% of greenhouse gas emissions. These sizable environmental challenges are part and parcel of the effects of urbanization. Dispite all the hype you will hear about smart cities, it is not just about the technology needed to drive it all, these cities have to find a way to sustain themselves. In other words if a city in time, becomes an attractive destination to live, how are planning councils and authorities going to cope long term with the influx? Affordability also has to be a major concern.
We live in a global village and while we can watch the evolution of smart cities on various continents there has to be standardization in the planning process. In November, the American National Standards Institute (ANSI) convened a workshop  to examine the role of standardization in achieving the promise of smart and sustainable cities. The inspiration for both the workshop and the larger smart cities movement is the ongoing growth of urban communities, particularly in developing countries, along with the proliferation of information and communications tech (ICTs), such as sensors, smart phones, intelligent transport systems, building energy management systems, that can assist cities in making their operations more efficient, more sustainable, and more resilient.
Countries in Europe and Asia, with support from their national governments, have undertaken strategic initiatives to explore this area. Likewise, a number of new standardization road-mapping activities have emerged at the national, regional, and international levels to assess what standards and conformance programs already exist and what additional activity may be needed. The ANSI workshop identified a number of priority areas where standardization can contribute to smart and sustainable cities.
The key takeaways are :
a standardized set of definitions/lexicon for smart cities applicable across sectors
interoperability for systems of systems, including common data formats and communication protocols to enable sharing of data between systems
key performance indicators so that measurements are consistent and comparable
a baseline guidance document which can be adapted to address the specific needs of sectors
resiliency for disaster preparedness and recovery
In today's fluctuating global economy, local governments are struggling with demands to increase basic services and to do so with fewer available resources. There is also another challenge, these smart cities on the global stage actually compete with each other for talent. This is especially true when it comes to technology and financial services. Major financial trading centers might offer plush cosmopolitan environments to reside but still are hindered by few affordable places to live. London is a perfect example of this. The city is well on its way to becoming smart but suffers from adequate housing for ordinary workers.
In London's defense, it does have some recognized sustainability innovations going for it. However as more than half the world's population will reside in smart cities of the future, strategies must be put in place now, to meet the growing challenges of sustainability. Awareness is key and there should be initiatives to create an effective impact at a grassroots level. ANSI president and CEO Joe Bhatia puts it best "We can either go forward in an uncoordinated fashion, or we can pursue a better option".
image credit via ibmphoto24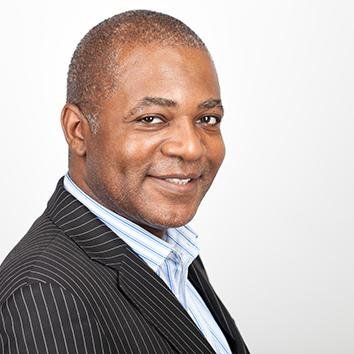 Hayden Richards is Contributor of IntelligentHQ. He specialises in finance, trading, investment, and technology, with expertise in both buy-side, sell-side. Contributing and advising various global corporations, Hayden is a thought leader, researching on global regulatory subjects, digital, social media strategies and new trends for Businesses, Capital Markets and Financial Services.
Aside from the articles, interviews and content he writes for IntelligentHQ, Hayden is also a content curator for capital markets, analytic platforms and business industry emerging trends. An avid new media explorer Hayden is driven by a passion for business development, innovation, social business, Tech Trading, payments and eCommerce. A native Trinidadian, Hayden is also a veteran, having served with the Royal Air Force Reserves for the past 10 years.
Follow Hayden on Twitter @HaydenARichards, linkedin.com/haydenhrichards and http://www.scoop.it/u/hayden-richards