Headline Act: "The Values Behind the Circular Economy" with George Lakoff
We take how we think, and how we take decisions for granted. For the most part we are wrong.
It's the point that Professor Lakoff will make in his headline act on Tuesday at 17:00 GMT. A world renowned expert in cognitive science and linguistics at the University of California, Berkeley, Lakoff will bring his experience to a webinar that focuses on the ways in which we think about the economy, how it relates to our worldview, our values and politics.
Is the 'circular economy' part of a new narrative, if so, what values underpin it? A vital webinar for all those interested in how change happens.
Register and add this event to your calendar.
12:00 GMT: Growing Better Buildings
This talk presents the first worldwide example of a structural façade system built with biocomposite materials. These are made of natural fibres, such as flax, jute, hemp, and natural resin derived from sugar cane and corn: all fast­ growing plants that regenerate in short cycles and can be converted into lightweight products with good mechanical and physical behavior.
Join this session to discover how biocomposites make it possible to imagine a "urban bio-loop", where plants grow, are consequently used to make building components, and finally are either recycled or composted, to create new natural composites or to fertilise the soil and grow new plants.
Register and add this event to your calendar.
18:00 GMT: Discussing Two Frameworks: Biomimicry and the Circular Economy
Join Gretchen Hooker of the Biomimicry Institute and Colin Webster of the Ellen MacArthur Foundation as they discuss the crossovers between two frameworks: biomimicry and the circular economy. The video is intended as a conversation-starter, and it covers design, economics, and misconceptions of both frameworks. Both speakers have extensive knowledge of introducing their respective frameworks to educators.
Register and add this event to your calendar.
Headliner Grand Finale tomorrow!
Don't miss our live streamed Headliner Grand Finale event tomorrow! It starts at 15:00 with Michelle Unger, the voice of IBM's Watson and explores a variety of themes related to the Disruptive Innovation Festival, including a showcase film of Brazilian sugarcane farmer Leontino Balbo Jr and his work in revitalising agriculture, and a deeper exploration of Artificial Intelligence (AI) with Entilic CEO, Jeremy Howard and Snips CEO, Rand Hindi.
Also on the DIF Today…
Ellen MacArthur Foundation stage
10:00-10:30 GMT – A Wealth of Flows
12:00-12:30 GMT – Growing Better Buildings
15:00-15:45 GMT – No Business Model Lasts Forever
16:30-17:15 GMT – The Pig Idea: 'Let Them Eat Waste'
16:30-17:00 GMT – Making a Success of the Triple Bottom Line
18:30-19:15 GMT – Making a Success of AgTech
Big Top Tents
08:30-09:00 GMT – Applying Teardown Principles for Network Design/Redesign in a Circular Economy – University Technology Sydney
10:00-11:30 GMT – A Global Perspective: What Does the Circular Economy Offer to 'Advanced Economies' – University of Exeter
11:00-11:10 GMT – Resource Efficient and Circular Economy Research and Innovation – Part 2 – University of Sheffield
12:00-13:00 GMT – Immortal Resources: Back to the Drawing Board in Manufacturing – Loughborough University
14:00-14:45 GMT – Structural Sheet and the Circular Economy – University College London
14:00-14:45 GMT – Design a Food System Revolution 2 – Biomimicry Institute
15:00-15:45 GMT – СверхКритические Флюидные Технологии (СКФТ) как одна из базовых технологий циклической экономики – ITMO University
18:30-20:00 GMT – From Speculative Finance to Sustainable Finance – University of Edinburgh
Open Mic stage
13:00-14:00 GMT – Designing For Increased Recycling in New Developments
13:30-14:00 GMT – Do Consumers Want It Circular?
16:00-17:00 GMT – Head to Head Live: Future of Innovation Debate
18:00-19:00 GMT – Cradle to Cradle und Ernährung
19:30-20:30 GMT – Closing the Loop for Consumer Products: Our Thoughts and Yours!
20:00-20:45 GMT – Bitcoin and the Blockchain: An Uncensored FinTech Disruption Talk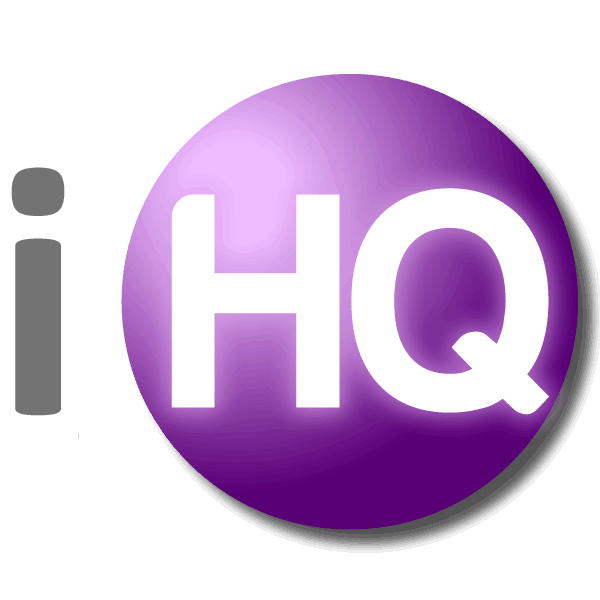 IntelligentHQ Your New Business Network.
IntelligentHQ is a Business network and an expert source for finance, capital markets and intelligence for thousands of global business professionals, startups, and companies.
We exist at the point of intersection between technology, social media, finance and innovation.
IntelligentHQ leverages innovation and scale of social digital technology, analytics, news and distribution to create an unparalleled, full digital medium and social business network spectrum.
IntelligentHQ is working hard, to become a trusted, and indispensable source of business news and analytics, within financial services and its associated supply chains and ecosystems.