Image source: video still of video by Harvard Business School Digital Initiative
The digital economy has advanced very rapidly and it is changing employment in many ways. Not least, digital transformation has created new ways in which graduates can identify jobs. Business schools have caught on to this trend and have been creating courses that help graduates to better understand the digital economy and its impact on business. According to Seb Murray (2015) writing for Business Because:
"The fast growing digital economy is poised to make up a bigger chunk of the MBA recruitment market in 2015."
This gives some indication of the scale of the change that is taking place.
In many cases, digitally-focused employees may not necessarily be employed directly by a company. They may be brought in for particular projects. One industry where this is likely to be the case is the IT industry. Yet graduates from business schools are finding that there is work available for them in digital organisations. In particular it is reported that management consulting has been impacted quite heavily.
MBAs are highly sought after to help with digital transformation and to make the most of what digital can bring, such as projects using big data. Getting that into perspective, it is reported that Accenture hires 28,000 people in its digital arm with digital focus in mind. KPMG and Deloitte are also big players in this field. Clients that do not know what to do are turning to consultancies for help. It is reported that one area where this is happening a lot is for large banks, which have had to embrace digital technology in several ways.
Graduates from business schools are also being sought out by companies that are grounded in the digital industry, such as Apple, Google, Amazon and Microsoft. Here, as in other areas, data is the key word that everyone is interested in. Graduates that can help with leveraging data for organisations are particularly sought after. However, there are digital opportunities in marketing, operations, sales, product management and finance too.
Interest from organisations is not the only driver of this change. Graduates of business schools do not necessarily want to work in traditional firms either. In many cases, graduates are interested in cutting edge technology and business models and are eager to seek out exciting opportunities in fields that are innovative and exciting. The pace of change is likely to continue in the medium term, and the PWC report found that jobs in this area were likely to continue to grow.
Universities also have a role to play in encouraging graduates to pick up digital skills. With business school graduates having started many businesses in the digital sector, anything that business schools can do to help, such as launching programmes is important and beneficial.
Some business schools that have already caught on are the Oxford Said Business School, HEC Paris in France, the DeGroote School in Canada, Harvard Business School and the Australia University of Southern Queensland. Many others still need to catch up.
University of Oxford's Said Business School: Oxford Polaris Digital Academy
One of the business schools that has jumped on board and has created a digital programme is the University of Oxford's Said Business School. The course is called the Oxford Polaris Digital Academy. Oxford's Said Business School has partnered with Polaris Consulting and Services, a digital consultancy based in India to create this course. Its course focuses on helping students of the impact of the digital age across different industries to be able to better manage it.
HEC Digital Innovation for Business Certificate
HEC launched the digital innovation for business, which is a certificate that emphasizes and prepares students for the digital economy. The Digital Innovation for Business Certificate is part of an effort by HEC to take a strong stance in e-business, along with 1st and 2nd year elective courses, the new Digital Agency Academy, the Major/MS Digital Business Strategy (Management and New Technologies) and the HEC Paris Start-up Incubator. The Certificate gives HEC students (either Major, MSc, exchange or MBA) the chance to learn about and to embrace e-business through an entrepreneurial approach. The Certificate explores the various ways digital technologies enhance innovation through new business models, e-commerce, digital communication, collaborative marketing, the funding of new ventures, etc.
University of Southern Queensland, Master of Business Administration Specialisation Digital Transformation (MBAD)
Australia's University of Southern Queensland offers a unique programme on digital innovation entitled Master of Business Administration (Digital Transformation). This master teaches students about change and sustainability across global markets and contexts, as well as areas of contemporary business management. The programme resulted from a 2011 study done by the MIT Center for Digital Business and Capgemini Consulting, that concluded that only one-third of companies globally have an effective digital transformation program in place. As human society is slowly transformed by the application of digital technology,  business, government and other organisations are racing to catch up. The aim of the Master of Business Administration (Digital Transformation), is to prepare students to be at the front of the line to work with top tier companies in an exciting and dynamic field.
DeGroote School, MBA in Digital Transformation
The DeGroote School in Canada offers a Executive MBA in Digital Transformation that equips students with the digital literacy to be able to operate in a digital economy. Offered in partnership with CIBC, IBM, theScore and SAS, this 15-month program is the first of its kind, combining traditional EMBA programs with master-level data science and business analytics courses, plus advanced leadership and strategy tools. The Master prepares students to deal with a world filled with digitally-driven innovations, technologies and Big Data insights.The Master equips its graduates with the critical skills and knowledge needed to navigate – and stay ahead of – the ongoing digital evolution.
Harvard Business School Course on Digital Transformation and Innovation
Digital Innovation and Transformation is a new course offered by the HBS that is designed to equip students to confidently help conceive, lead and execute digital innovation initiatives. The basic premise of the course is that the digital revolution is rapidly transforming the fundamental nature of many companies in a wide range of industries.  It is mandatory now to understand the economics, technology paradigms and management practices of innovating in digital-centric businesses. The Digital Transformation and Innovation course is intended for students pursuing business careers in which digital innovation is critical to the development of new products and services, e.g., entrepreneurial start-ups, consulting and venture capital, and senior positions in marketing, R&D, and strategy. The course organizes frequent visits by case protagonists and industry experts.
The course introduces you to the critical elements of designing and developing digital products and services, how these can be configured and lead, and how the results are managed. These elements include economic and technological principles underlying digital transformation, identifying and integrating diverse user needs, organizing and leading product and service innovation initiatives, harnessing crowdsourcing and distributed innovation networks.
Why getting educated in Digital Transformation?
By being more aware of the challenges, the executives of the future will be better placed to understand what they can do to be successful in this environment. All of this is driven by the broader trend towards digital transformation. As reported on by Altimeter, which carried out a study of business leaders from major companies like Starbucks and Nestle, it was found that 88% of companies felt that they were "undergoing digital transformation". Yet at the same time, only approximately 25 percent had a strategy in place to deal with this. Other similar studies have shown similar findings. Additionally Price Waterhouse Cooper reported recently that 1.8 million of the UK's population (more than five per cent of workers) now work in the digital economy. What is more, these people are employed in roles that simply did not exist 20 years ago. This has been the scope, scale and speed of the change that has taken place.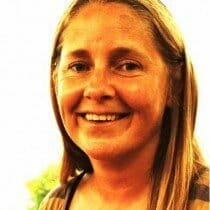 Paula Newton is a business writer, editor and management consultant with extensive experience writing and consulting for both start-ups and long established companies. She has ten years management and leadership experience gained at BSkyB in London and Viva Travel Guides in Quito, Ecuador, giving her a depth of insight into innovation in international business. With an MBA from the University of Hull and many years of experience running her own business consultancy, Paula's background allows her to connect with a diverse range of clients, including cutting edge technology and web-based start-ups but also multinationals in need of assistance. Paula has played a defining role in shaping organizational strategy for a wide range of different organizations, including for-profit, NGOs and charities. Paula has also served on the Board of Directors for the South American Explorers Club in Quito, Ecuador.