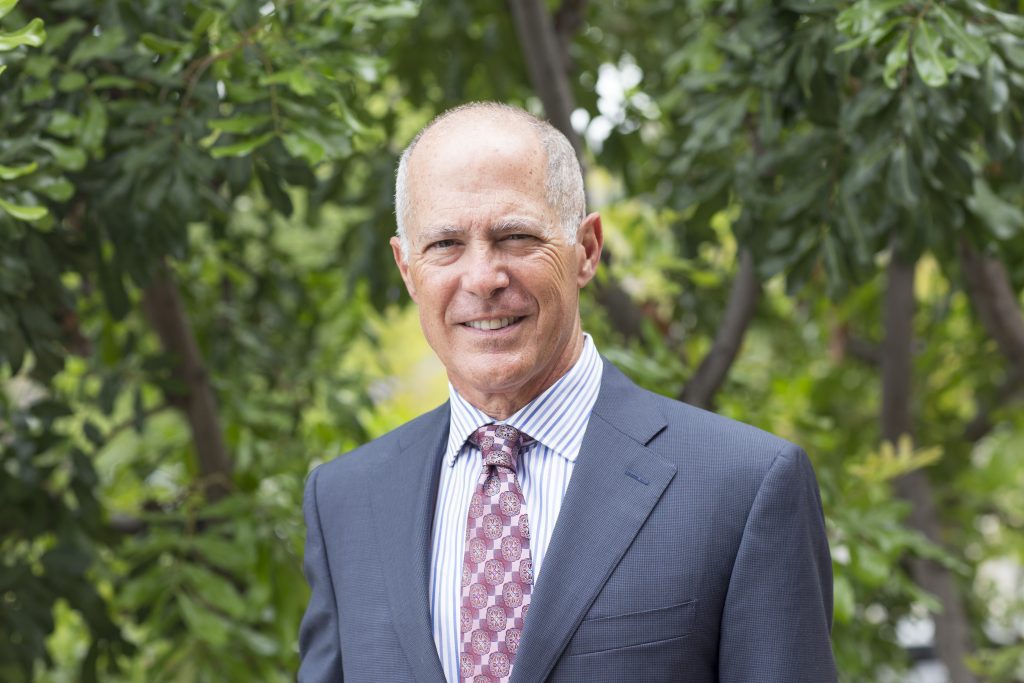 Dr. Emad Rahim interviews Tony Digiovanni, President and CEO of Clarment Lincoln University about EdTech solutions and the challenges and opportunities of online education during COVID-19 pandemic.
Tony Digiovanni is a 30 year plus veteran executive in the Higher Education sector. He has been a Board Member of CLU since 2016 and assumed the role of President and CEO of Claremont Lincoln University in September 2019. He last served as CEO of a venture-backed startup organization in higher education, Ameritas Educational Services. From 2007 to 2011, Digiovanni was the Senior Vice President of Marketing and Enrollment for Education Management Corporation. Prior to that, Digiovanni served with Corinthian Colleges as President and COO, and also with the University of Phoenix in various executive positions. Digiovanni was the first President of University of Phoenix Online and helped take the organization public in September 2000.
Mr. Digiovanni has lobbied in Sacramento and the U.S. Congress on behalf of the higher education sector, and has participated as a speaker in numerous education conferences throughout the U.S. In November 2001 he was the Plenary Speaker at the Sloan International Conference of Online Learning. Digiovanni serves on the Board of Regents of his alma mater, Loyola Marymount University, and with the School of Education on their Board of Visitors. He is also a Board Member of the Orange County Chapter of the American Red Cross. Digiovanni has an MBA from the University of Southern California and a BBA from Loyola Marymount University.
Dr. Emad Rahim: Please tell us how you got started in your career as President of Claremont Lincoln University?
Tony Digiovanni: In early 2016, I had the privilege of meeting David Lincoln, a man whose vision greatly inspired me, and one of the co-founders of Claremont Lincoln University. We spent several hours discussing the vision and mission of CLU, and how important it was in today's world. When David asked me to join the board of this relatively new graduate institution, I enthusiastically accepted. In late 2018, there was a need for an interim CEO, and I stepped into that position through August 2019.
After a very successful Interim period, which included clarifying and expanding CLUs strategic plan, the board asked me to become the third President of Claremont Lincoln University. My first anniversary is coming up in September of 2020. In my dreams I could not have imagined how amazing and satisfying this role would be – delivering Socially Conscious Education® to enhance ethical leaders and changemakers, all while immersed in the effects of a global pandemic on students, the country, and the World.
E. R: What is your leadership style and how has it evolved during your presidency?
T. D: I think that in today's workplace it is so important to have a collaborative leadership style to take advantage of the managerial talent that one has within an organization. With CLU, we are fortunate to have a high-functioning senior team to manage the institution. As our team has grown together in the last year and a half, we have developed a very evolved set of key performance indicators that assist us in measuring our effectiveness and help undergird the leadership roles throughout the organization. Especially as a new university with a social impact mission, it is important to provide space for diverse ideas and innovation, but maintain a data driven approach to achieving quality student outcomes.
My responsibility as President is to guide the institution and management team to achieve our short-term and long-term institutional goals as outlined in our strategic plan. As CLU has expanded, which has been happening at a rapid pace, each employee (including me) has had to grow and change as well. We have a small staff which means we all play multiple roles. One of my key initiatives as President of CLU is to ensure the public hears about this incredible university dedicated to ethical leadership, diversity, equity, and inclusion; all needed in our world right now.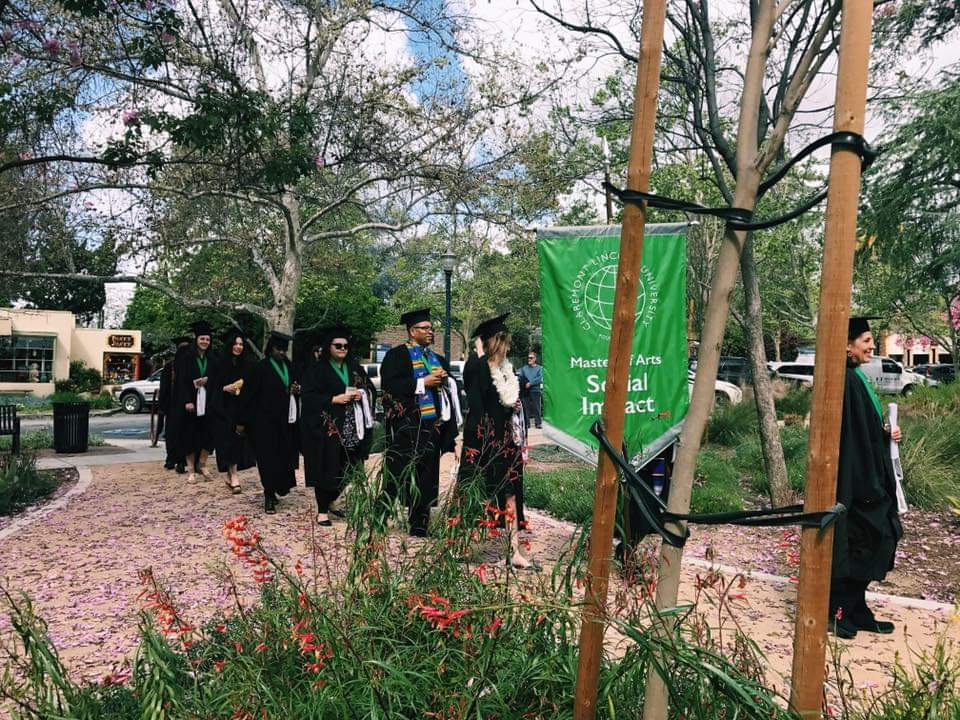 E. R: What is the mission of Claremont Lincoln University and what makes your university unique?
T. D: Simply stated, our mission is to be the leader in online education delivering the critical skills of mindfulness, dialogue, collaboration, and change to students who are dedicated to creating sustainable organizational and community impact consistent with the Golden Rule. CLU graduates are compassionate and ethical leaders devoted to positively impacting business and society.
The uniqueness of the university has never been clearer than it is today. With a global pandemic, record unemployment, and social unrest, the need for ethical and compassionate leadership is imperative. CLU graduates understand self, engage in genuine dialogue with others who are different from them and collaborate with diverse stakeholders to lead sustainable change. It's the proof of that change, through the students' Capstone project and beyond, that separates CLU and make us unique for the 21st century.
E. R: Given CLU's residencies, campus graduation and other on-campus events combined with your online degree programs, how is the university addressing student and staff safety and academic accessibility with the global pandemic?
T. D: From inception, Claremont Lincoln University was online by design. The university is intended to serve working adults looking to attain a graduate degree that helps them further evolve into compassionate and ethical leaders for today's critical organizational and societal leadership roles. We are well positioned with our online student platform and students have continued with their class schedules unabated.
Our staff has been working remotely since mid-March, with virtually no disruption of our normal student services. However, we are acutely aware that the quarantine and social unrest have created disruptions in people's lives. For staff, we hold a weekly mindfulness session led by faculty to ensure that mental health remains a top priority. For students, we are holding a series of town hall sessions, again led by faculty, where students can come and discuss how they are doing and feeling. As a community, we also came together to create the Golden Rule Fund to help students who are experiencing financial loss during these unprecedented times. The goal of the fund is to ensure that resources are available to students affected by the pandemic to prevent educational disruptions.
Like many institutions in this COVID-19 environment, we are holding an interim virtual celebration with our 2020 graduates in August, with plans to bring all of our recent graduates to the campus for our real ceremony when it is safe to do so in early 2021.
---
More Higher Ed thought leadership Series Interviews
Emad Rahim Interviews Dr. Mary Hawkins, President of Bellevue University
Interview With CalSouthern Chancellor Glenn Roquemore: Leadership, Innovation And The Rise Of Online Education
Emad Rahim Interviews Merodie A. Hancock, PhD President, Thomas Edison State University
Emad Rahim Interviews Michele Nealon, Psy.D., President, The Chicago School of Professional Psychology
E. R: With more universities going online, what type of things are you doing to set your online graduate programs apart?
T. D: With our "Online-by-Design" model, we have developed an innovative learning foundation supported by highly engaged faculty, a purposeful curriculum that integrates the latest best practices of learning sciences with technologically supported instructional design. Unlike many institutions that had to improvise to take their classrooms online, Claremont Lincoln University has been intentional with its online program design to provide our students with leading-edge outcomes. In a recent graduate survey, conducted in late 2019, 100% of graduate survey respondents said that they developed new skills and knowledge from the content and curriculum, and 100% of graduate survey respondents agreed that the Claremont Core® has been a valuable skill set in their personal and professional lives. When students leave CLU, they report that their graduate education experience felt much like a family, so we have this strong sense of learning in community that is unique in the online setting.
Additionally, we positioned the university to be affordable and accessible. Each graduate degree at CLU is priced at $18,000 and the education can be completed in as little as 12 months for full-time students. Our working adults and aspiring changemakers need an education that limits debt and allows them to upskill quickly in their social and organizational environments. A CLU education does exactly that.
E. R: Where do you see your university going in the next five years given all of the challenges and changes that higher education is facing around the world?
T. D: CLU is an institution built for the unprecedented times our society is facing today. Our vision and mission of delivering socially conscious education® designed to bring about positive social and organizational change in our communities could not resonate more intensely than we have experienced in 2020. Our passion to create academic programs that help CLU graduates become effective change leaders in their fields will continue to drive our growth in the upcoming years.
We are working diligently to keep up with the growing demand for our degree programs. We expect that we will continue to grow our enrollment and degree program selection over the next five years, equipping students with the skills needed to be true changemaking leaders. Also, we hope to expand university and business partnerships to create increased accessibility to our graduate degree programs.
E. R: Given the Black Lives Matter movement, protest and rallies against racism and police brutality happening across our nation, do institutions like Claremont Lincoln University have a responsibility in addressing these society issues?
T. D: We truly value the power that more diversity brings to our interactions, decisions, and actions and so the simple answer for CLU is that we cannot sit on the sidelines.
From ensuring that our internal culture is inclusive, to modifying academic programs to address the current Black Lives Matter issues, to the creation of a certificate program involving "Unconscious Bias", we are moving quickly to take action towards bringing equity to our Black and Brown populations. We introduced our first live Zoom "Town Hall" last week to provide space for our faculty and students to voice their experiences and help begin to craft solutions on a community and political basis. Our "Town Hall" series will continue for the foreseeable future to leverage the social pressure to spur change.
Generally speaking, CLU students are people who work towards equity every day, using an ethical, collaborative approach, to highly complex problems that require systemic change.  As a graduate university, we want to continually strive to be more inclusive, more accessible and more transparent, and make sure we are educating people from all walks of life, all cultures, and backgrounds to lean into uncertainty and find solutions for the common good.
E. R: Faculty play a critical role in the development of your students' learning and in helping build their professional competencies. What type of things are your faculty involved in or doing that makes their classroom unique to their learning experience?
T. D: Our faculty are scholar practitioners who are drawn to CLU because our mission aligns with work they do outside the classroom, and they bring those same gifts, passions, knowledge, and practical experience directly into the classroom. For example, some of our faculty have experience in conflict mediation, mindfulness response to civic trauma, and in anti-racism curriculum development. Others have spent their careers working in politics, alongside immigration and anti-poverty activists, in healthcare, or as organizational leaders. All of these areas of expertise are part of the national and international conversations we are having right now about leadership and community engagement. Faculty members will infuse their course materials and discussion facilitation with this direct knowledge, they will link students' work and interests to robust resources, and they will bring guest voices directly into the classroom space. Because our courses are mainly asynchronous, students can access these perspectives and tools in their own time—because our students are also working in incredible contexts across time zones.
E. R: What type of qualifications and experiences do your faculty bring to the class? How do you make sure they stay updated in their area of expertise and field of study?
T. D: In addition to typical PhDs and EdDs, our faculty are seasoned professionals in their respective careers including diverse work as CIA veterans, medical doctors, pastors, birth and death doulas, former military, legal analysts, and biotech patent holders. We seek out scholar-practitioners, with an emphasis on practice. Obtaining knowledge is just the start. Our students deserve more than credentialed teachers—their work deserves faculty members who bring real-world and human experience to the courses. When we hire and evaluate faculty, we look specifically for a strong mix of academic and professional skills and knowledge, with emphasis on how they have applied their expertise in lived experience. Our course content also requires timeliness and connection to current issues. Since our faculty are professionals in their fields, curriculum is built on the foundation of faculty and subject matter experts who are consistently engaged in professional development and focus on discipline-specific current and new themes. In addition, our faculty tell us that they have never taught students who are so responsive, so engaged, and so hungry for new knowledge and facilitation. This creates the creative imperative for our faculty to provide a higher level of expertise – —and they love delivering on that challenge.
E. R: We learned a great deal about you and your school. If I was a potential student or employer that was stuck between choosing two different online graduate programs, what other things would you want me to know about your degree and school to help with my selection?
T. D: Claremont Lincoln University delivers Socially Conscious Education designed to bring about positive social change in our communities and workplaces.
Claremont Lincoln University is:
1. Affordable – One of the most reasonably priced private graduate institutions in the country.
2. Accessible – With our "online be design" model, students have the ability to complete our program wherever they are. Our 8-week terms and year-round enrollment insure an efficient and speedy path to graduation.
3. Life-Changing – Our Claremont Core® skills of Mindfulness, Dialogue, Collaboration and Change, guide you through a process of self-awareness that evolves towards advanced knowledge and skills to make you a change-maker in our globalized world.
4. World-Changing – Our Claremont Capstone Action project is a demonstration of how our students become positive ethical change makers in their worlds.
Dr. Emad Rahim is an award-winning entrepreneur, educator, author, community leader and TEDx Speaker. He currently serve as the Endowed Entrepreneur-in-Residence at Oklahoma State University and teaches at the Jack Welch Management Institute in the Executive MBA program. He was recognized by the United Nations Foundation as a 2013 Empact100 Honoree for his social entrepreneurship work, received a Congressional Award for his community service and was the recipient of the Forty Under 40 Business Leadership Award sponsored by Syracuse University. His personal story was turned into a short documentary, "Against the Odds," and featured in the Huffington Post and Forbes. He co-authored "Leading Through Diversity: Transforming Managers Into Effective Leaders" and "The 4-Tions: Your Guide to Developing Successful Job Search Strategies" and is a frequent contributor to the Refractive Thinker book series, CEO Magazine, TweakYourBiz and YFS Entrepreneurship Magazine. Fellow him on Twitter @DrEmadRahim