Susie Wang is the Director of Global Social Media Communications at Huawei Technologies. Susie has travelled all across the world, from the USA to Europe and China along her career. She is the host of the media series Great Minds Talk for Huawei. She holds a Bachelor of Arts from McGill University, BAInternational Development Studies and a Master of Science from the University of Oxford.
Susie Wang Interview Focus
1. Education and Professional Career – 5:00
2. Work and education.
3. Culture background versus your education – 8:30
4. Digital culture in China versus Rest of the world – 12:56
5. Brands, influencers and Fashion in China – 22:00 – Follow up question: 24:10
6. Media and series #GreatMindsTalk – 27:13
7. Tech for Good – not a CSR program – 31:04
8. Relationship with Universities – 33:32
9. China is leading in tech with companies like TikTok leading the social media and super influencers. Can you tell us about that? 27:00
10. 5G Solutions: What impact 5G will have on industries? What are Huawei's solutions regarding 5G?
11. Huawei has been working on a lot of indexes and data like the connectivity, trust index. Can you tell us about these projects? –
12. Can you tell us about your role as Director of Global Social Media Communications at Huawei Technologies? – 40:33
13. About the Digital Divide, what can we do to stop this worldwide issue? – 43:50
14. The role of ESG on fighting climate change and environmental issues – 46:50
---
More Interviews
From The Oscars to Bollywood: Dinis Guarda Interviews The Multitalented Amrita Sen On Her Career In Music, Film And Design
Interview with Nick Jonsson – Co-founder & MD at EGN Singapore – Asia's largest Confidential Peer Network for the C-Suite, International Best Selling Author
Interview with Prof Xiaolan Fu, Director of the Technology and Management Centre for Development TMCD – University of Oxford, Founder OxValue.AI
Daniel Doll-Steinberg, Co-Founder Of EdenBase, The Atari Token Project, Technologist, Former EU/UK Advisor
Interview with LaMondre Pough, CEO of Billion Strong, Mentor, Recognized Leader for the Community of People with Disabilities
Interview with Richard Haigh, Managing Director at Brand Finance, BA from University of Oxford, Lecturer – "Bridging The Gap Between Marketing And Finance"
---
Susie Wang Biography
Chinese born Susie Wang is the current Director of Global Social Media Communications at multinational company Huawei Technologies. From her position, she understands the importance of knowing different cultures and synergies in order to design a new product. Likewise, this knowledge is critical when marketing a company or that company's services. That is what took her to travel the world and experience different regions and cultures: from Canada, where she spent quite a lot of time in Montreal, to Europe and Singapore and across Asia.
In 2018, Susie joined Huawei as the Director of Global Social Media Communications where she  is responsible for public awareness, media outreach, online and print communications, the corporate website and social media channels, internal and external publications, and outreach events and activities.
Susie Wang holds a Bachelor of Arts from McGill University, BAInternational Development Studies, studied Communication and media studies at the National University of Singapore, between 2016 and 2017, and holds a Master of Science from the University of Oxford.
Vision
About Tec for Good and Tech for All
"So, that's also interesting, like you said, Tech for Good, that's like a trendy hashtag. A lot of people are kind of overusing it. And some companies can, like, use it as a CSR program to make themselves look good. But one charming thing about Huawei is that it's not a CSR program, it's actually embedded in their contract. Because, I think, technology is sexy when it can solve problems that others cannot solve. Say, you know, we have the Tech for All program. We subsequently it's not like we donate money, but we actually use Huawei AI to develop a type of technology that can help deaf children to read. So it's not like CSR programs in terms of, first of all, a short period of time, and us donating money, that's not solving the root problem. It's, like I said, it's sexy when you can actually pinpoint a problem to be solved in a stage that you're actually designing technology, right?"
About her role as Director of global social media at Huawei
"For me, I think, it's a really valuable job, not just for a company's, so called, business profit. I see it as truly, it is a socially valuable job, because we are making an impact together to amplify a key message that's worth getting heard by society in general. You know, we have that Trust in Tech campaign going forward on an annual basis. So it's not about just branding for Huawei, it's more to really build trust around technology in general, for the whole industry. We all know, like during the pandemic, a lot of mistrust, a lot of generalisations, that's not hurting one single company, that's something critical for the whole industry. So I see this as actually very socially valuable because we are working together to amplify the message that's actually important for people in general."
About Huawei
Huawei Technologies Co. is a Chinese multinational telecommunications equipment and consumer electronics company based in Shenzhen, Guangdong, South China. Founded in 1987, Huawei is the world's largest telecom equipment maker and China's largest telephone-network equipment maker. With 3,442 patents, Huawei became the world's No. 1 applicant for international patents in 2014.
Huawei has nearly 188,000 employees, and operates in more than 170 countries and regions, serving more than three billion people around the world. The company's products and solutions have been deployed in over 100 countries and have served 45 of the world's top 50 telecom operators as well as one-third of the world's population. Huawei Technologies has 3 divisions: enterprise (IP networking and routers, wireless, storage, data centre security), carrier, and consumer devices (smartphones and tablets).
Huawei consists of three core business segments:
1. Telecom Carrier Networks, building telecommunications networks and services
2. Enterprise Business, providing equipment, software and services to enterprise customers, e.g. Government Solutions – see Huawei 4G eLTE
3. Devices, manufacturing electronic communications devices
Huawei's core network solutions offer mobile and fixed softswitches, plus next-generation home location register and Internet Protocol Multimedia Subsystems (IMS). Huawei sells xDSL, passive optical network (PON) and next-generation PON (NG PON) on a single platform. The company also offers mobile infrastructure, broadband access and service provider routers and switches (SPRS). Huawei's software products include service delivery platforms (SDPs), BSSs, Rich Communication Suite and digital home and mobile office solutions.
Likewise, Huawei Global Services provides telecommunications operators with equipment to build and operate networks as well as consulting and engineering services to improve operational efficiencies. These include network integration services such as those for mobile and fixed networks; assurance services such as network safety; and learning services, such as competency consulting.
Huawei's Devices division provides white-label products to content-service providers, including USB modems, wireless modems and wireless routers for mobile Wi-Fi, embedded modules, fixed wireless terminals, wireless gateways, set-top boxes, mobile handsets and video products. Huawei also produces and sells a variety of devices under its own name, such as the IDEOS smartphones, tablet PCs and Huawei Smartwatch.
Susie Wang Links And Sources
https://www.intelligenthq.com/the-emerging-potential-of-5g-ar-for-a-modern-industry/
https://cn.linkedin.com/in/susie-wang-8a054393
https://www.openbusinesscouncil.org/wiki/huawei/
https://www.linkedin.com/posts/huawei_great-minds-talk-one-minute-with-maye-musk-activity-6797781712320507904-fsqp
About citiesabc.com
https://www.citiesabc.com/​​​​​​​​​​​
https://twitter.com/citiesabc__​​​​​​
About openbusinesscouncil.org
https://www.openbusinesscouncil.org/
4IR: AI Blockchain Fintech IoT Reinventing a Nation by Dinis Guarda and Rais Hussin (4irbook.com)
Dinis Guarda citiesabc openbusinesscouncil Series is also available as podcast on
Apple Podcasts: https://podcasts.apple.com/us/podcast/dinis-guarda-citiesabc-openbusinesscouncil-series/id1510330391
On Spotify: https://open.spotify.com/show/1vA8KaDaRpJ0mAfpNbfTSF?si=H_WngL4RSOyu1W7VAmM41w&dl_branch=1
Google Podcasts: https://podcasts.google.com/feed/aHR0cHM6Ly9mZWVkcy5idXp6c3Byb3V0LmNvbS8xMDMyMzg4LnJzcw==
Amazon Music: https://music.amazon.com/podcasts/953a5156-823c-4e86-baeb-4fda1128e44c/DINIS-GUARDA-CITIESABC-OPENBUSINESSCOUNCIL-SERIES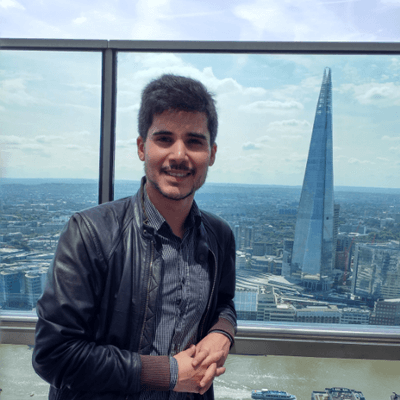 Hernaldo Turrillo is a writer and author specialised in innovation, AI, DLT, SMEs, trading, investing and new trends in technology and business. He has been working for ztudium group since 2017. He is the editor of openbusinesscouncil.org, tradersdna.com, hedgethink.com, and writes regularly for intelligenthq.com, socialmediacouncil.eu. Hernaldo was born in Spain and finally settled in London, United Kingdom, after a few years of personal growth. Hernaldo finished his Journalism bachelor degree in the University of Seville, Spain, and began working as reporter in the newspaper, Europa Sur, writing about Politics and Society. He also worked as community manager and marketing advisor in Los Barrios, Spain. Innovation, technology, politics and economy are his main interests, with special focus on new trends and ethical projects. He enjoys finding himself getting lost in words, explaining what he understands from the world and helping others. Besides a journalist, he is also a thinker and proactive in digital transformation strategies. Knowledge and ideas have no limits.