Daniel Doll-Steinberg is a serial entrepreneur and technologist, government advisor and co-founder of the Atari Token project. He is now the co-founder of EdenBase, which offers global shared spaces for innovative companies. Through these spaces, companies have the opportunity to collaborate with experts and technology providers on market adoption of disruptive technologies. 
Daniel had a successful career in investment banking in London and New York. Daniel is a serial entrepreneur, founder of several companies in the entertainment, marketing and health spaces. He also advised the UK Government and European Commission on Innovation and education policy. He is a regular speaker on innovation and the Future of Work. Daniel is a cofounder of the Atari Token project with Atari, an Ethereum founder and several gaming legends and is now launching.
Daniel Doll-Steinberg Interview Focus
1. An introduction from you – background, overview, education…
2. Can you tell us about your cultural background and how that made you who you are?
3. You started your career in trading and investments. Can you tell me about that experience and how that touched your career and tech career?
4. What are your thoughts on the evolution of trading, finance and the role of technology in all of that?
5. Can you tell us about the Atari Token company / companies, organisations and focus?
6. Can you tell us about EdenBase?
7. How do you see Society 5.0 – 4IR and all areas of digital transformation?
8. What are your views on our society, technology and digital transformations?
9. What are your goals and how do you see the future of work and the main trends in tech and society?
10. And what about Frontier Technologies?
11. About AI: how to avoid a dystopian future?
12. With Covid-19 what ways do you envision to redesign our society with technology and social impact?
13. What are your visions for the present and future?
---
More Interviews 
From The Oscars to Bollywood: Dinis Guarda Interviews The Multitalented Amrita Sen On Her Career In Music, Film And Design
Interview with Nick Jonsson – Co-founder & MD at EGN Singapore – Asia's largest Confidential Peer Network for the C-Suite, International Best Selling Author
Interview with Prof Xiaolan Fu, Director of the Technology and Management Centre for Development TMCD – University of Oxford, Founder OxValue.AI
Interview with Deyan Georgiev – Forbes 30U30 Winner, CEO at NitroPack – Digital Marketing & Website Optimization Solutions For Today's Businesses
Interview with LaMondre Pough, CEO of Billion Strong, Mentor, Recognized Leader for the Community of People with Disabilities
Interview with Richard Haigh, Managing Director at Brand Finance, BA from University of Oxford, Lecturer – "Bridging The Gap Between Marketing And Finance"
---
Daniel Doll-Steinberg Biography
Daniel started his career in global derivatives technology in London and New York. Following that he founded / co-founded several companies delivering disruptive technology platforms in the entertainment and marketing spaces. Since 2016 Daniel has focussed on the Blockchain, specifically bringing real-world companies to the Blockchain.
He also founded, with a group of gaming veterans and an Ethereum founder, a computer gaming blockchain project that has the potential to deliver the future of work. This project, called the Atari Token, is a decentralized cryptocurrency that was created to become the token of reference for the interactive entertainment industry. The idea behind it, as Daniel says, is to have the Atari Token used as widely as possible across the interactive entertainment industry, allowing developers and publishers new options for the exploitation of their products, integration of smart contracts, protection of in-game assets and so much more.
For several years Daniel advised both the UK Government and the European Commission on innovation, growth, and education policy. This included being the two-term UK appointed member of the European Commission Enterprise Policy Group (Business Chamber) and a member of the UK Government's EU Advisory Group for the Department of Business, Innovation, and Skills.
In January 2020, Daniel Doll-Steinber and Eric van der Kleij founded EdenBase, which invests knowledge, capital and technology, to enable the next Game Changing tech-companies to achieve responsible growth and positive impact.
Daniel and Eric define Eden
Base as follows: "We created London's famous Level39 in Canary Wharf, the TechCity/TechNation initiative establishing the UK as a European "Silicon Valley," Swiss Kickstart accelerator's Fintech vertical with Digital Switzerland. We led tech transformation for companies such as Misys, Banque Paribas & Credit Lyonnais and pioneered groundbreaking, multi award winning DRM technology globally for companies like Microsoft, Adobe, Symantec, Eidos, Warner Bros, Sony Pictures, EMI, Tesco and Carrefour and created the original Atari Token future of work project
Our ecosystems and their programmes have provided the frameworks for supergrowth of companies like Bankable, carwow, Darktrace, Deliveroo, Digital Shadows, eToro, Farfetch, Funding Circle, Just Eat, Just Giving, Lendinvest, Monzo, Onfido, Revolut, Ripple, Shazam, Skyscanner, Transferwise, Zoopla and many others."
He currently attends the All-Party Parliamentary Group on Blockchain. Daniel has a BEng from the University of Manchester and has lectured a course on supply chain innovation at University College London, where he was an Honorary Senior Research Associate.
Vision
Blockchain And Gaming: The Atari Token Project
I bumped into a very old friend of mine, called Ron. Ron has been in gaming since 1990. He was one of the first people in the US to create the casual gaming industry. He was friendly with all the people from Epic, from DeepMind, they were all gamers together. And we happened to go for lunch, and he said: what's the coolest thing you're working on? I said we were working on blockchain, we were working on all of these technologies for gaming. And he phoned me 2 weeks later and he said, this is going to revolutionize gaming. What you are doing. You've got it slightly wrong, but it will. So he came on board as the second cofounder of the Atari token, with all of his gaming friends. And what they were doing, they were using the technology and the ideas we were creating and using it to embed it into the industry they knew really well.
What is EdenBase?
This comes out of everything that I've been thinking about for a long time and it's to do with the way I see the world. And I have to declare, how I see the world, you asked me in the beginning. What am I like? And how have I got here? And clearly everything that I do is based on, I've had experience working for the commission and the government where I had to try and dissociate myself from who I am and what I am, but I am who I am. The concept of EdenBase is to take the future that we think is positive for people and to ensure that we deploy into the solutions and the teams that we work with, these solutions in a way that meets those targets and meets those goals. I look at ESG as not a company that comes to us and says "hey hey hey", I'm an ESG company because I'm gonna do great things, you know. We looked at Facebook in 2004 and thought by 2010 the whole world would be a democracy. And actually we woke up in 2021, and thought: "Did we really want to have Facebook in the world anymore?".
Daniel Doll-Steinberg Links and Sources
https://www.linkedin.com/in/daniel-doll-steinberg/
https://twitter.com/dandoll?ref_src=twsrc%5Egoogle%7Ctwcamp%5Eserp%7Ctwgr%5Eauthor
https://blockchain-expo.com/europe/speaker/daniel-doll-steinberg/
https://www.cybersecuritycloudexpo.com/global/speaker/daniel-doll-steinberg/
https://www.f6s.com/danieldoll-steinberg
https://www.crunchbase.com/person/daniel-doll-steinberg
https://uk.linkedin.com/company/edenbase
About citiesabc.com
https://www.citiesabc.com/​​​​​​​​​​​
https://twitter.com/citiesabc__​​​​​​
About openbusinesscouncil.org
https://www.openbusinesscouncil.org/
4IR: AI Blockchain Fintech IoT Reinventing a Nation by Dinis Guarda and Rais Hussin (4irbook.com)
Dinis Guarda citiesabc openbusinesscouncil Series is also available as podcast on
Apple Podcasts: https://podcasts.apple.com/us/podcast/dinis-guarda-citiesabc-openbusinesscouncil-series/id1510330391
On Spotify: https://open.spotify.com/show/1vA8KaDaRpJ0mAfpNbfTSF?si=H_WngL4RSOyu1W7VAmM41w&dl_branch=1
Google Podcasts: https://podcasts.google.com/feed/aHR0cHM6Ly9mZWVkcy5idXp6c3Byb3V0LmNvbS8xMDMyMzg4LnJzcw==
Amazon Music: https://music.amazon.com/podcasts/953a5156-823c-4e86-baeb-4fda1128e44c/DINIS-GUARDA-CITIESABC-OPENBUSINESSCOUNCIL-SERIES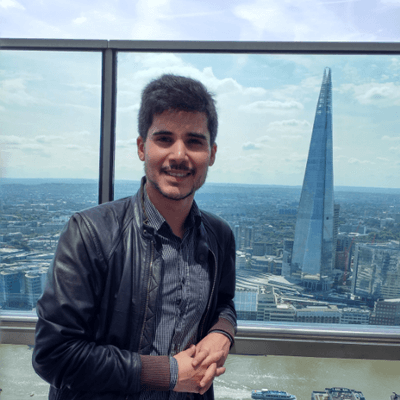 Hernaldo Turrillo is a writer and author specialised in innovation, AI, DLT, SMEs, trading, investing and new trends in technology and business. He has been working for ztudium group since 2017. He is the editor of openbusinesscouncil.org, tradersdna.com, hedgethink.com, and writes regularly for intelligenthq.com, socialmediacouncil.eu. Hernaldo was born in Spain and finally settled in London, United Kingdom, after a few years of personal growth. Hernaldo finished his Journalism bachelor degree in the University of Seville, Spain, and began working as reporter in the newspaper, Europa Sur, writing about Politics and Society. He also worked as community manager and marketing advisor in Los Barrios, Spain. Innovation, technology, politics and economy are his main interests, with special focus on new trends and ethical projects. He enjoys finding himself getting lost in words, explaining what he understands from the world and helping others. Besides a journalist, he is also a thinker and proactive in digital transformation strategies. Knowledge and ideas have no limits.