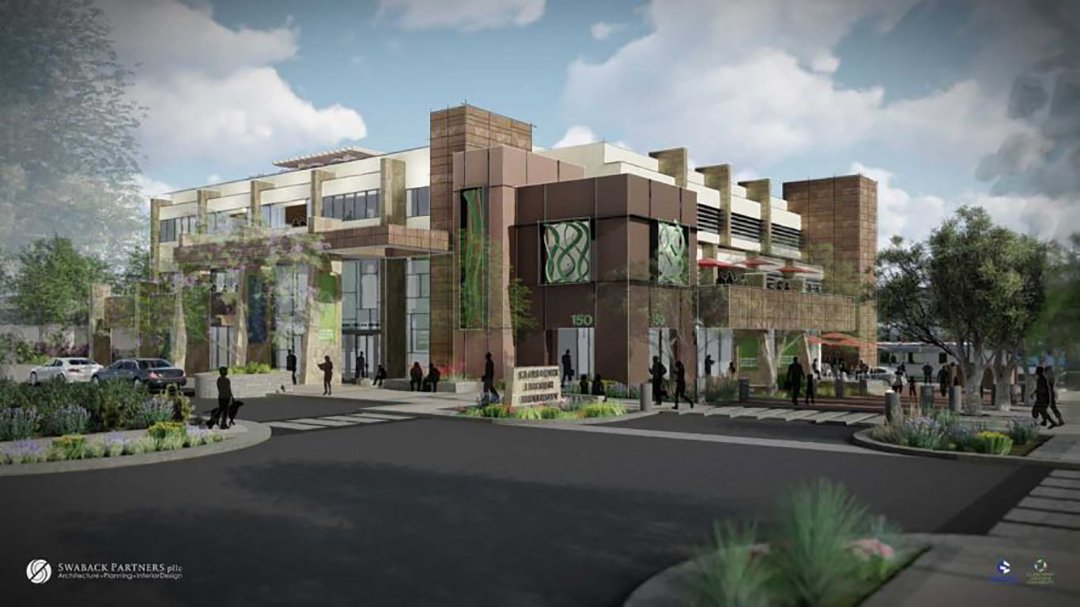 Dr. Emad Rahim is the Dean of Social Impact at Claremont Lincoln University and the Founding Director of the Social Impact Center. He serves on multiple nonprofit boards, including the CNY Community Foundation, Onondaga Community College Scholarship Foundation and the Good Life Youth Foundation. He co-founded the Human Service Association of Central New York and Venture Connect at Morrisville State College and the Project Management Center of Excellence at Bellevue University. He is a Fulbright Scholar, TEDx Speaker, and is an award-wining entrepreneur and author.
Dr. Rahim completed his post-doctoral studies at Harvard Graduate School of Education, Freeman School of Business at Tulane University and the University of Maryland University College. He earned a doctorate and multiple graduate degrees in management from Colorado Tech, and undergraduate degrees at SUNY Empire State College. He was awarded an honorary Ph.D. from The Chicago School of Professional Psychology and given an honorary A.S. degree from Onondaga Community College.  Dr. Rahim was recognized as an Empact100 Honoree by the United Nations, received a Congressional Award and Impact Award by SUNY Empire State College for his community work throughout the country.
IHQ – What is the mission and purpose of Claremont Lincoln University?
Emad Rahim – The mission of Claremont Lincoln University is to be a place where students learn how to treat others as they would like to be treated. Students learn the skills necessary to understand differences among religions, governments, other organizations, and individuals; how to respect those differences; and how to cooperate and collaborate with those of different viewpoints to resolve problems between them peacefully without violence. Our students will integrate self-knowledge with critical perspectives and contemporary skills to create sustainable social change—how to implement the golden rule. The vision of the university is a world that lives by the golden rule; a world in which disputes between those that have conflicting views are addressed peacefully without violence.
IHQ – What is the Claremont Core that is referenced throughout the university?
Emad Rahim – The Claremont Core is a set of courses that all graduate students are required to complete at the university. Like an MBA has a set of core courses in economics, finance, accounting, management and marketing, our M.A. degree programs cover Mr. Lincoln's golden rule within four areas of advanced inquiry and practice. Claremont Lincoln University embeds the golden rule, which teaches the skills of mindfulness, dialogue, collaboration, and change. Regardless of what degree program our students are in at the university, they are all immersed in these life skills that we call the Claremont Core.
IHQ – Why did David Lincoln of the Lincoln Electric Company start Claremont Lincoln University?
Emad Rahim – In addition to their philanthropic gifts and leadership which made the John C. Lincoln Health Network, the Lincoln Center for Applied Ethics at Arizona State University, the Lincoln Center for Ethics at the Thunderbird School of Global Management, and the Lincoln Institute of Land Policy possible, David and his wife Joan were particularly interested in fostering a new kind of university. The formation of Claremont Lincoln University in 2011 brought that vision to life. The work of the University is to develop innovative leaders equipped to solve difficult global issues, and to foster positive change across diverse communities.
IHQ – What does socially conscious education mean?
Emad Rahim – Mr. David Lincoln believed that the only true way to create societal change was through education. He often praised what he called "the multiplier effect"—the way that investing in education, or fair wages, or good benefits, or ethical building practices, can allow those who benefit to then make their own investments in community. He was a steadfast champion for ethics and was totally committed to leaving this world a better place. His passion for teaching people to deal with each other respectfully and ethically is the bedrock of Claremont Lincoln University. Our efforts have been driven by his overarching vision to provide a socially conscious education™ to leaders and changemakers around the world.
IHQ – Why offer a graduate degree in social impact?
Emad Rahim – As a graduate institution we focus on providing high quality master-level degree programs and professional certificates. Our students are predominantly working adults that have completed their undergraduate degrees at other universities and colleges, and are now looking to make a career change or career advancement. The M.A. in Social Impact teaches students to envision and implement programs that generate positive and sustainable impact within your community—and beyond. Emerging leaders with an entrepreneurial spirit, this online social justice / social entrepreneurship / human rights master's degree will give them the perspectives they need to be the catalyst for new social endeavors in their community.
IHQ – What is the difference between social entrepreneurship and social impact?
Emad Rahim – Social entrepreneurship and social impact go hand in hand as a discipline and education. While social entrepreneurs seek to develop or fund socially conscious products or services to deal with environmental issues, social impact looks to measure and assess the effect (success and effectiveness) of the solution that is being implemented. Many of our students are entrepreneurs already, and have started their own social enterprises, nonprofit organizations, community centers or a nongovernmental organizations (NGO) operating in third world countries. We also have leaders and program managers in government, faith-based organizations, human service agencies or public schools that are designing or operating a social service in their community and are looking to take it to the next level.  Faculty in the social impact program work with students to discover their passion for creating positive change that helps address social challenges in their communities.
IHQ – What makes your social impact curriculum and program education unique?
Emad Rahim – The M.A. degree in Social Impact was ranked in the Top 5 Social Innovation Programs in the United States for social innovation in online education. The United Nations Global Compact recognized our socially conscious education and curriculum by accepting the Social Impact Center and university into Principles for Responsible Management Education (PRME) program. We are also a partnering institution with Ashoka's Changemaker Education program.
Our curriculum follows an applied-learning approach to social impact and social entrepreneurship strategies. We have developed a curriculum that integrates organizational and community scenarios and simulations, assignments that bring case studies to life and we have brought in practitioner faculty who provide mentorship and coaching. Students will leave this program with more than just a degree, they will also leave with an extensive network and a life changing experience that will prepare them to be Changemakers in their company and community.
IHQ – We noticed the institution has a Social Impact Center, can you please describe the center to us?
Emad Rahim – The Social Impact Center at Claremont Lincoln University is an institute dedicated to performing research and advocacy concerning the profession and education of social impact. The Center aims to help develop the next generation of leaders, providing the resources and mindset for confronting social problems on a global scale.
The Center offers a breadth of academic services, research, business resources and access to thought leaders for faculty, students, staff, alumni, the business community and organizations. Students combine their career passion with the planning and soft skills taught in a world-class institution, to produce high-performing leaders that are ready to make a social impact.
IHQ – Why should organizations care about social impact within their respected industry?
Emad Rahim – The 21st Century workplace is diverse.  More than ever before, our workforce is composed of people from different backgrounds, nationalities, religions, races, and cultures.  The Social Impact program teaches students to use proven management techniques focused on mindfulness, dialogue, collaboration, and change.  The advantages of this modern leadership style for organizations include improvements in creativity and cultural insights, company reputation, employee engagement, productivity, and profits for the company.  Diverse workforces contain potential for greater understanding of diverse markets, and a greater opportunity to cultivate customer satisfaction. Our social impact program can position employees and organizational administrators to become a more effective leader in modern work environments.
IHQ – Is there anything you want our readers to know about?
Emad Rahim – We are a nonprofit university that is dedicated to developing the capacity for leadership for positive change across all social and industry sectors. In this interconnected age, our students are able to engage in dialogue and collaboration across cultural, ideological, faith and economic mindsets. We are accredited by WASC Senior College and University Commission and institutional member of the Council for Higher Education Accreditation (CHEA) and the United States Department of Education (USDE).

Founder Dinis Guarda
IntelligentHQ Your New Business Network.
IntelligentHQ is a Business network and an expert source for finance, capital markets and intelligence for thousands of global business professionals, startups, and companies.
We exist at the point of intersection between technology, social media, finance and innovation.
IntelligentHQ leverages innovation and scale of social digital technology, analytics, news and distribution to create an unparalleled, full digital medium and social business network spectrum.
IntelligentHQ is working hard, to become a trusted, and indispensable source of business news and analytics, within financial services and its associated supply chains and ecosystems.