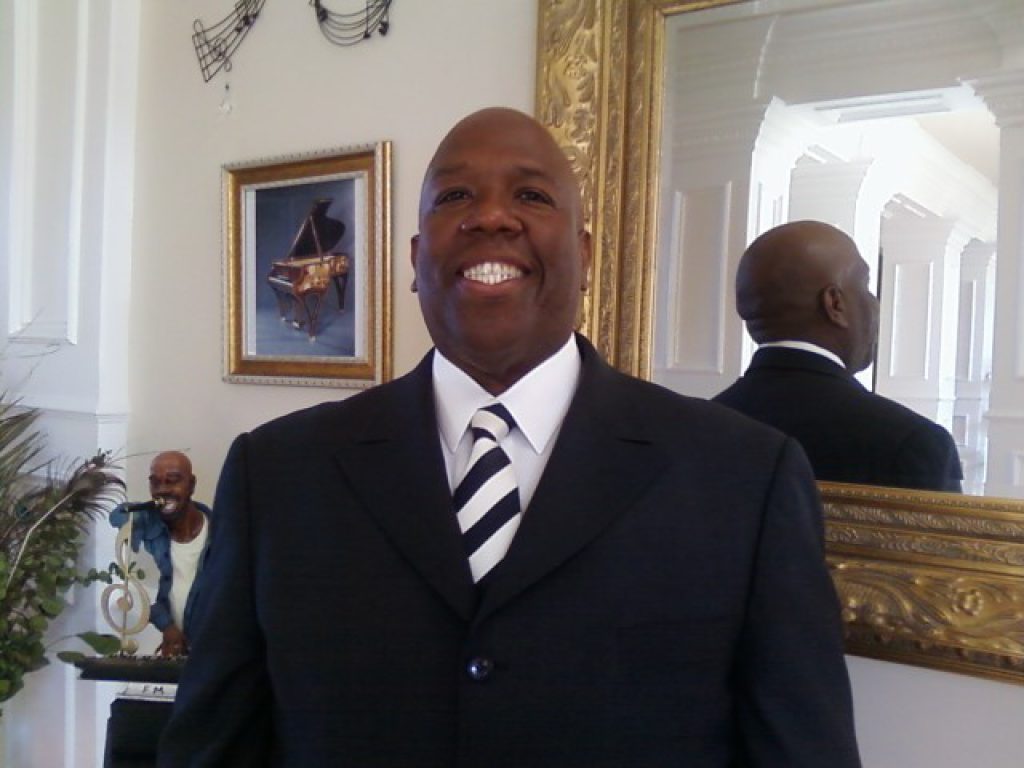 Honored with the A2MEND Educational Leadership Award -2020, Professor Henderson is also the recipient of the Albert Nelson 2019 Marquis "Who's Who Lifetime Achievement Award". Professor Silvester Carl Henderson is a nationally recognized Professor, educator, conference motivational speaker, business owner, respected real estate investor, community artistic organizer, musician/artist, internet radio blog personality, and conductor of the Gospel Song. Professor Henderson earned his Bachelor of Music and his Master of Arts Degrees from San Francisco State University. Additionally, he taught there as a Professor/Lecturer of Piano and Music Theory. Professor Henderson has served as the District Academic Senate President for the Contra Costa Community College District, as well as the Academic Senate President for Los Medanos College.
Currently Henderson serves as the President of the Academic Senate Foundation for California Community Colleges (ASFCCC). He is also the Chair of the "ASCCC Faculty Development Leadership Committee" as well as Full-Time Tenure Professor of Choral/Vocal Activities/Keyboard Studies and Emeritus Chair of the Music Department at Los Medanos College, located in Pittsburg, California. Professor Henderson is Cluster Chair of Music, Dance, Art and Computer Information System at College of Alameda. He is the Director of Vocal Music.  At Los Medanos Professor Henderson directs the College Chorus, Chamber Chorale, and the Gospel Choir. Professor Henderson developed a "Gospel Piano Curriculum", which was the only collegiate academic course of its type in the State of California. Mr. Henderson is also an Emeritus Professor/Lecturer of African American Studies and Music from the University of California, Berkeley, where he served as the original director of the internationally acclaimed Young Inspiration Gospel Choir from 1985 – 2005. Professor Henderson organizes "Grand Scale" community concerts, and he has performed with celebrity classical opera artist, gospel, jazz, broadway stars, and rhythm and blues greats. Named as the "Most Influential African American Educator" by the Intel Corporation and the City Flight News magazine, Professor Henderson has been presented with a massive number of awards, resolutions, certificates, and proclamations from members of the California Legislature. This is because of his extraordinary musical achievements and his academic work and accomplishments.  Professor Henderson is the recipient of the "Art Recognition Award" from the Contra Costa County Arts and Culture Commission. Professor Silvester Carl Henderson's educational objective is to ensure a permanent academic home for African American Music within Higher Education. Professor Henderson married Cecile Henderson during his early twenties. The Professor resides in Pleasanton, California and is the father of three daughters named Carlena, Celisse and Charde.
Can you please tell us how you got started in your career in higher education? 
My greatest life dream was to become a Tenure, Academic Professor. I got started at the age of twenty-four years of age. My academic post is as follows:
San Francisco State University 1984 – 1994; Lecturer/Professor, SFSU Department of Music
Emphasis: Piano & Theory
University of California Berkeley 1985-2005; Professional Staff, Lecturer/Professor, UCB Department of African American Studies & Music
Emphasis: Director/Conductor of the Internationally Acclaim, UCB's Young Inspiration Gospel Choir.
Los Medanos College 1993-Current
Professor of Music (Tenure)
Emphasis: Director of Vocal/Choral Music and Keyboard Studies
College of Alameda 2015 – Present
Emphasis: Director of Vocal Music
Cluster Chair: Music, Dance, Art, and Computer Information System
What is your role and responsibilities as President of the Academic Senate Foundation for California Community Colleges? 
The President is responsible for ensuring that the Board of Directors are aware of and fulfill their governance responsibilities, comply with applicable laws and bylaws, conduct board business effectively and efficiently, and are accountable for their performance.
To fulfill these responsibilities, and subject to the Foundation's bylaws, the President presides over meetings, proposes policies and practices, sits on various committees, monitors the performance of Directors and Officers, provides reports to the Foundation board, to the ASCCC Executive Committee, to funders, and other stakeholders; proposes the creation of committees; appoints members to such committees, and performs other duties as the need arises and/or as defined in the bylaws.
Accountability: Because the Foundation President is appointed by the Academic Senate Executive Committee, the Foundation President is accountable to the ASCCC President and Executive Committee.
The Foundation President works in concert with the ASCCC President and Executive Director to set the strategic plan and vision for the Foundation. All fundraising plans and grant solicitation and receipt for the Foundation are reviewed and guided by the ASCCC President.
The President is accountable to the Board of Directors as specified in the Foundation bylaws. The President may delegate specific duties to the Executive Director, Board members, and/or committees as appropriate; however, the accountability for them remains with the President.
How would you describe your leadership style and management principles for success?
I demonstrate a great passion for Higher Education. I believe in collaboratively working with one's academic teams in a manner of Participatory Governance and Shared Respect! As an academic leader, this list provides some of my recently appointed positions. They are as follows:
· District Academic Senate President/Faculty Senate Coordinating Council, Chair/Contra Costa Community College District
· Academic Senate President, Los Medanos College
· Department Chair, Los Medanos College Department of Music
· Academic Senate for California Community Colleges, "At Large Senate Representative"
Positions Held: Equity, Diversity, & Action Committee, Chair; Part-Time Committee, Chair; Faculty Leadership and Development Committee, Chair; Academic Senate for California Community (ASCCC) College's Curriculum Committee, Second Chair; ASCCC Veteran Liaison; the California Arts Project, Liaison; Intersegmental Councils of Academic Senates (member); ASCCC Online Committee, Second Chair;
· President, Academic Senate Foundation for California Community Colleges (ASFCCC); ASFCCC Foundation Director
· Cluster Chair: Music, Dance, Art, Computer Information System, College of Alameda
· Accrediting Commission for Community and Junior Colleges, Accreditor (Selected)
My executive leadership experience, specifically in all Three Segments of the California Master Plan for Higher Education, works to improve learning opportunities for our students. As a Veteran Professor, Motivation Speaker, Business Owner, Community Personality, and Radio Blog Announcer, I advise, advocate, and support curricular and learning programs that symbolizes an inclusive environment via welcoming experiences. Having developed a strong unmovable belief in Higher Education, my leadership remains committed to creating, promoting, and supporting governance processes that yield and maintains an inclusive, positive, and caring working environment for the college's faculty, staff, and students.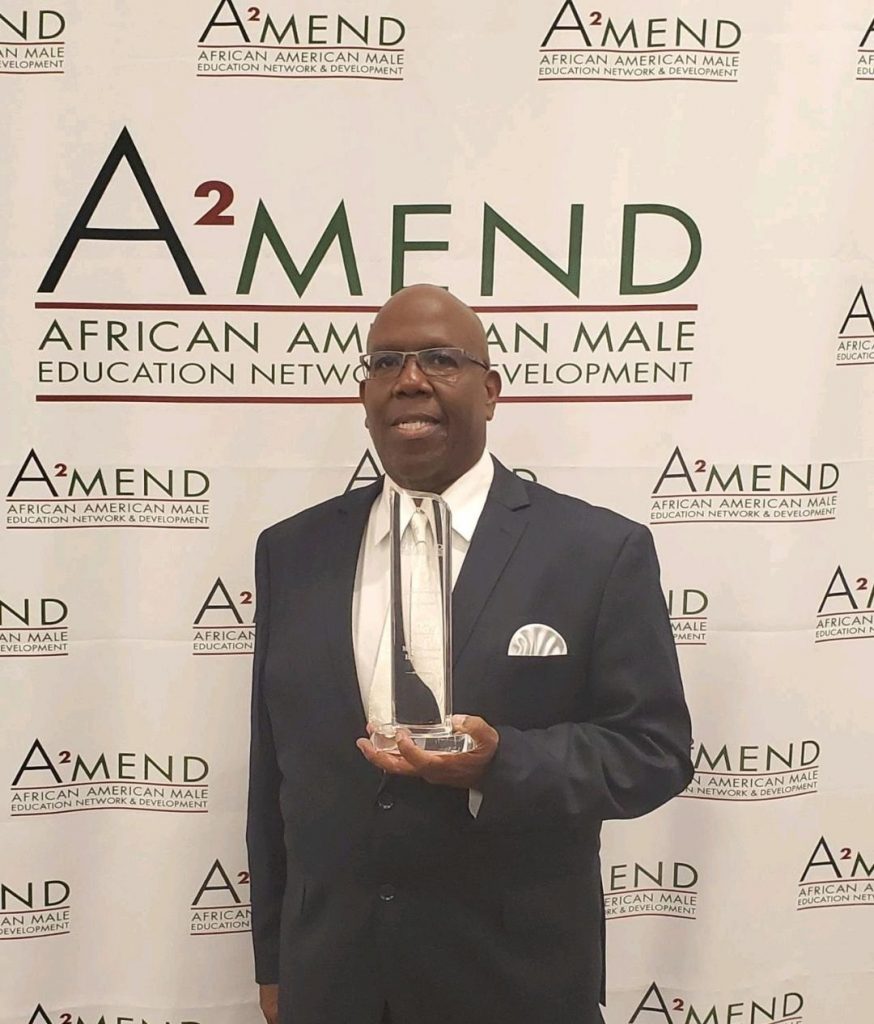 You are also a tenured Professor at Los Medanos College. Please tell us a little about Los Medanos College, its mission and student population.
As a Professor of Music at Los Medanos, I am part of a team of professionals whose mission is to promote Excellence, Diversity, Integrity, and Responsiveness. As a Professor, I am honored to work with an institution that was named an "Aspen Prize Top U.S. Community Colleges" for the Third Time!
The Choral Division at Los Medanos College has reached international success as being one of the finest choral programs in Higher Education. Our students are known for their innovation, scholarship abilities, and their Social Justice framework regarding their commitment to learning, and culture. The Los Medanos College Gospel Choir maintains a record of promoting the highest level of artistic excellence via their Grand Scale Community Celebration Concerts that bring the nation's most noted performing artist to the campus. The Choral Division has hosted concerts with Gerald Albright, Kirk Whalum, Billy Porter, Micah Stampley, James Iglehart, Howard Hewitt, the late Darly Coley, Kirk Caar, Anita Wilson, Kenny Lattimore, Kathy Taylor Brown, Paul Jackson, Jr. Melonie Daniels, Lawrence Matthews, and most recently Kathy Taylor Brown. We have hosted nationally noted speakers such as Dr. Edward Bush, Dr. Tyrone Howard, Dr. James Lance Taylor, Dr. Kirk Anthony James, and Dr. Ameer Thompson. Our department mission is in alignment with the colleges as we are agents of Diversity, Equity and Inclusion.
People can find more about Los Medanos College Gospel Choir at:
https://youtube.com/playlist?list=PLF2XDWlfwLTIOWD8ZGxsIiYTyIx-An1pF
https://www.eastbaytimes.com/2019/04/21/pittsburgs-los-medanos-college-hosting-25th-gospel-concert/
https://www.huffpost.com/entry/love-and-equity-the-geniu_b_6155334
https://www.eastbaytimes.com/2015/04/21/pittsburg-annual-gospel-celebration-aims-to-uplift-image-of-young-black-males/
https://www.eastbaytimes.com/2017/03/20/los-medanos-college-presents-lecture-and-gospel-concert/
During your time as President of Academic Senate Foundation for California Community Colleges, what institutional initiatives are you most proud of and why?
"Giving Tuesday"! I am most proud of the assigned team of Directors. Our Directors are very innovative. They remain focused on their efforts in generating resources that support professional development. We work in concert with our ASCCC Executive Board, President, and Officers.
How are California Community Colleges addressing campus safety and academic accessibility during the global pandemic?
I must answer this question as a Professor of Music at both Los Medanos College (Tenure) and College of Alameda (Associate Faculty). Both colleges have set wonderful procedures in place to ensure safety by moving most of all instruction to the "Online" medium. Both Colleges use Canvas as the major Learning Management System. On a personal note, I have learned to use the Covid restrictions as my way of increasing my professional skills regarding "Technology". I was recently granted the opportunity to present to over 150 Fine Arts and Performing Arts Professors about the Joy of Technology. I am very excited about my professional training. Words cannot adequately express my excitement for this GIFT! As a Performing Art Academic Professional, I have been able to provide very innovative and learning completion opportunities for all of my students. Yes, it did require a painful number of unpaid hours and preparation. My entire summer (2020). However, the benefit is expanded acquired knowledge! This is a primary Goal of Higher Education.
---
More Higher Ed thought leadership Series Interviews
Emad Rahim Interviews Dr. Mary Hawkins, President of Bellevue University
Interview With CalSouthern Chancellor Glenn Roquemore: Leadership, Innovation And The Rise Of Online Education
Emad Rahim Interviews Merodie A. Hancock, PhD President, Thomas Edison State University
Emad Rahim Interviews Michele Nealon, Psy.D., President, The Chicago School of Professional Psychology
---
With more colleges and universities going online or offering hybrid options, what type of things are California Community Colleges doing to set your programs apart?
Both Los Medanos College and College of Alameda remains committed to providing faculty financial resources for professional development. These resources are used to enhance training for our faculty. The goal is to continually share new and innovative instructional strategies. This in essences will increase learning for our students. The curricular offerings at both colleges are constantly under assessment, improvements, updates, and reviews.
With COVID-19 affecting how every campus is operating around the world, what ways can curriculum innovation and technology help to keep college students and faculty safe?
The usage of an LMS platform creates health and safety. Technology does not spread the transmission of COVID-19 Disease. The use of Technology and Innovation allows faculty professionals to use varying methods of subject presentation for a global diversity of all students. Some of the benefits of the Canvas LMC platform are as follows:
· Breakout Room – Use for Group Activities, Reinforcement, and Academic Study Groups
· Discussion Tab – A Great tool to assess and review the perspectives of the students while
· Assessing their learning. From this tool, an instructor can evaluate students' abilities, interpretation, and reading efforts.
· Quizzes-Instructors can creatively innovate exams and assignments.
· Modules- May be used as an area for course mapping and creating learning units.
· Announcements- Constant communication and dialogue with the students
· Canvas Inbox- Students can communicate with their assigned course Professor.
In your opinion, what role does higher education play in responding to a global pandemic like COVID-19 and support social justice causes like Black Lives Matter?
Higher Education should be the Leading Agent in addressing all social matters. It is the responsibility of the institution to develop intellectual responses and solutions for their campus communities regarding all system learning and information barriers. Institutions must begin to look at their staff (all groups) and ensure that Diversity and Inclusion are actualized! This is not placing nice words in their Mission Statements. Rather, this is being intentional and making the change via the diversification of faculty, staff, and prioritizing their financial resources. Black Lives Matter has been around forever. The problem is that because of internal politics, positional mobility, poor strategies, leadership fears (administrators and faculty), and professional and personal agendas, NOTHING CHANGES!
My real hope is that all Academic Academies will challenge their institutionalized approaches and do What is Right! In other, start hiring People of Color. Black Lives Matter is an intentional approach to hire and advance Black People. Stop allowing other groups and political structures to jump on the wagon! Stay with us, at least for a reasonable amount of time, until real change happens. When this happens, Black Lives will Matter. Not until then!
Many of our subscribers are new leaders in higher education or aspiring to become a university administrator, what recommendations or advice would you give them as they move forward in their careers?
· First of all, Teach First!
· Learn the impact and benefit of instruction.
· Develop knowledge regarding Instructional Pedagogy.
· Learn Technology!
· My strong advice is to be different!
· Stop listening to the status quo. You are who you listen to!
· Develop great skills in Professional Management and Cultural Support!
· Demonstrate Fiscal Management Skills.
· Develop Skills in Fund Raising!
· Treat All Staff Equally!
· Do not support Academy Discrimination!
· Study Great Faith Based Leaders. Higher Education is like a Church minus Theology!
· Seek to serve, not to be served.
· Set Clear Standards.
· Stay Innovative and Creative.
· Love Faculty, Staff and Students.
· Get involved in your community!
· Know your High School Leaders, Media and Business Professionals.
· LOVE EVERYBODY!
· Research and read about the institution of Higher Education!
Unfortunately, many academic professionals support wrong and corrupt internal policies and practices. The lesson of life is that "Wrong" always reverses back! Making an impact in life is about seeking and compelling change. In my life, many talks about me and say kind and unkind things. However, my documented success interprets this as being innovative and smart. This is Wisdom!!!!  If Black Folks had never challenged the system of slavery, we would still be shackled, locked up, and identified as not human. My heart and mission support real Diversity, Equity, and Inclusion. Not one's comfortability. As I have encountered many painful challenges, along with great triumphs, and successes, I remain hopeful that the new Leaders in Higher Education will remember what my Momma, Mrs. Bertha Henderson said:
Silvester Always Do Right!
Dr. Emad Rahim is an award-winning entrepreneur, educator, author, community leader and TEDx Speaker. He currently serve as the Endowed Entrepreneur-in-Residence at Oklahoma State University and teaches at the Jack Welch Management Institute in the Executive MBA program. He was recognized by the United Nations Foundation as a 2013 Empact100 Honoree for his social entrepreneurship work, received a Congressional Award for his community service and was the recipient of the Forty Under 40 Business Leadership Award sponsored by Syracuse University. His personal story was turned into a short documentary, "Against the Odds," and featured in the Huffington Post and Forbes. He co-authored "Leading Through Diversity: Transforming Managers Into Effective Leaders" and "The 4-Tions: Your Guide to Developing Successful Job Search Strategies" and is a frequent contributor to the Refractive Thinker book series, CEO Magazine, TweakYourBiz and YFS Entrepreneurship Magazine. Fellow him on Twitter @DrEmadRahim