Dr. Shana Garrett is an authentic leader within the higher education industry with the savvy for both talent and business assessments involving dynamic situations and challenges while being focused on results and strategic resolutions. Dr. Garrett has been highly successful in the higher education field, both traditional and proprietary education for the past 20 years as a program administrator, dean, practitioner, as well as faculty.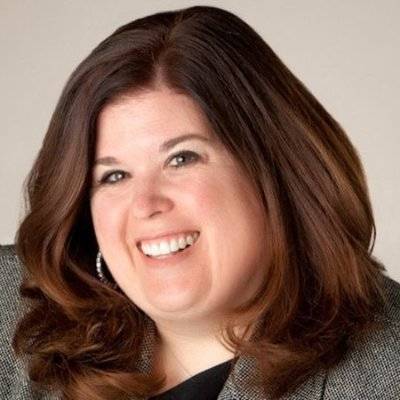 Dr. Garrett has a highly effective management style that delivers an authentic approach to coaching and leadership within traditional and distance learning environments. Extensive experience in both ground and distance learning environments enhances her specializations in adult learning, as well as in start-up functions or corrective operations. She is well versed in contemporary adult learning concepts, instructional and content design, leadership assessment and organizational effectiveness.
Her development of a Pure Heart approach to leadership came from the realization that most of the time, the situation wasn't personal, but more about her being a part of the solution to the work resolution or problem.  After several years of experience with developing teams, talent, and turnarounds, she has been recognized as an organizational leader and mentor to both new talent, those needing a change, and fundamental in elevating the talents and specialties of others.  Given her experience in business and academic operations, she is a strategic and creative thinker who develops systems and processes that support the individual employee and/or team, but ultimately delivers on driving personal, professional, and organizational productivity.
While higher education is her focus, she also has several years of experience within the counseling field, specializing in crisis intervention and trauma recovery. Dr. Garrett is a Licensed Professional Counselor and holds the designation as a National Certified Counselor. She received her Ph.D. in Clinical Psychology from Saybrook University, her Masters of Arts in Clinical Psychology from Pepperdine University, and her Bachelor of Arts in Counseling Psychology from the University of North Texas.
Emad Rahim: Please tell us how you got started in your leadership career in higher education?
Shana Garrett: I began my career in higher education working under the leadership of Dr. Terry Cannings at Pepperdine University. Between his mentorship and the dedicated leaders in educational technology, I was fortunate to learn from outstanding educators who believed in not only developing quality academic programs but believed in creating meaningful and enhanced online experiences. From there, I quickly adapted to understanding as much as I could about higher education, distance education, and the program subject matter. In terms of leadership, I began educating myself about leadership theories and styles while also understanding mine and those I work for and with and within my organizational community.
Early in my career, I knew I brought a different perspective to the job and new ideas and a passion for learning more and being of help to my team and institution. I quickly learned that I did not always have the answers, made a positive contribution to the effort, or even knew how to effectively listen. For as many successes as I had, I had as many disasters, and I just kept telling myself that at some point in time, all things would work together, and it would all make sense and be wildly successful. My dedication for my students is to provide a valued experience during their program, support for our faculty who have given so much in the classroom, as well as to the institutions who contributed to the successes of all who selected their
ER: How would you describe your leadership style and management principles for success?
SG: My style of leadership is one of authenticity with a hint of transformational style. For most of my professional career, I have experienced various leaders and their techniques to develop my personal brand and encourage others to also use the experience to their advantage. Like everyone, I have had both positive and negative, but I never lost sight of my passion for helping others become their true authentic self-personal, professional, and in achieving their life goals. From this experience, I have developed a leadership approach referred to as "with a pure heart." It's based upon 20+ of experience, the psychology tenets of Carl Rogers, Al Bandura, and Albert Maslow balanced with a bit of mindfulness. At its core, the belief is to do the right thing for the right reasons, which is to help each other.
My leadership approach meets folks where they are in the process and working with them to obtain their goals. Through honest communication, assessment, and humor, we can build a cohesive working relationship that supports goals and aspirations both professionally and personally.
ER: You have held leadership positions at for-profit and nonprofit institutions, what makes these academic environments different and what can they learn from each other?
SG: What a great question!!!! At their core, they both provide students an opportunity to learn skills such as critical thinking, collaboration, and open minds to differences of ideas, opinions, and perceptions. Both institutions serve the audience of our communities while operating from both an academic platform and a business structure. Mutually aligned with fantastic faculty who bring forth their expertise and wisdom of the subject matter, but also have what I refer to as "an educator's heart," which is someone who teaches because they have a love of sharing knowledge and wisdom while being an expert in their field.
From my experience and professional perspective, the two establishments really do not differ in such areas as operational practices, degrees of organizational and system of governance, and officialdoms that impact both organizations and institutions. Their differences can be seen in resources, structure, and delivery pace within the overall programs and organization. The business goals are the same, the metrics are a bit different, but the goal is the same-graduates.
---
More Higher Ed thought leadership Series Interviews
Emad Rahim Interviews Dr. Mary Hawkins, President of Bellevue University
Interview With CalSouthern Chancellor Glenn Roquemore: Leadership, Innovation And The Rise Of Online Education
Emad Rahim Interviews Merodie A. Hancock, PhD President, Thomas Edison State University
Higher ED Thought Leadership Series: Emad Rahim Interviews Dr. Scott Dolan, Dean of the School of Graduate Studies at Excelsior College
---
ER: For over a decade, you were leading a non-traditional university promoting the value of online education. What are your thoughts knowing that every university around the world now offers or planning to deliver some type of online option for students?
SG: In my 20+ years of working in online education, I've never seen such a quick and rapid shift to the online classroom, but it was for a far more severe reason that resulted in complex deliveries and challenging manners. But we were not alone in the challenge that COVID-19 provided us and learned quickly to shift, adapt, and above all else, be as flexible as possible while managing such a historical event.
I genuinely believe that students will gravitate towards their desired programs in their desired format, regardless of the offerings. The desire for knowledge and education rests upon the preferred learning style of the individual. Some students prefer to be in a classroom, with an instructor, on a set schedule, and have face-to-face interactions. Other students prefer the flexibility and pace to submit homework within a structured time, maybe a bit more independence in homework management, while gaining dynamic interactions with classmates through discussion boards or chats.
ER: During your time in higher education, what institutional initiatives are you most proud of and why?
SG: I have been so fortunate to work with incredible visionaries when it comes to institutions of higher education. I have been blessed to work with administrators and faculty who cared deeply about the successes of our students.  I am incredibly proud of every student who has walked across our stages and proud of their determination to never give up on their dream of obtaining an education. I often tell colleagues and staff that if you can attend one graduation ceremony, and something doesn't grab your heartstrings and bring some sense of joy into your life for that moment, then education is not the career path for you.
For me personally, it was the development of the Academic Recovery Program. This was a pilot project I developed almost 15 years ago, focusing on supporting students who need extra support, such as adapting to being a first-time college student, practical study skills, and time management. By pairing a faculty member with an academic advisor to work regularly with their designated student, we had tremendous success rates for our students, both in terms of program progression and academic readiness. Great success throughout the years that provided additional support and resources for students who really benefited from the institution investing in their success!
ER: How has the pandemic affected the overall the operations of higher education?
SG: Being online for most of my career, many of us have always known and seen first-hand the successes our students and faculty have experienced working in the virtual world. For some, it has been a challenge, and significant life adjustment to working remotely has been challenging and an adjustment due to their previous face-to-face interactions.
Many who work remotely have created a work schedule that affords them designated times and opportunities to balance the job's daily demands while working from home. But the additional challenge COVID gave us was the world literally shut down, and we had to quickly pivot to adjusting to everyone being at home, working, living, and struggling with a new norm that had no deadline.
So from a global perspective, the pandemic has impacted higher education operations in a few ways. The first is the shift to most everything programmatic and operational shifting to a virtual world, and the many challenges around infrastructure, processes and communication methods continue to be an exercise in change management/expectations. From a personal perspective, one has to consider the valuable time lost between each missed milestone, days, weeks, and months of technology challenges that will continue to play a role in education.
ER: Are there any new exciting initiatives happening for you in 2021?
SG: Currently presenting Pure Heart Leadership at such conferences as the Online Learning Consortium, 12th Annual Women's Leadership and Empowerment Conference, and Oxford's Women Leadership Symposium. Lessons learned from the pandemic have also encouraged me to work on a new book dedicated to self-care and to a new adventure- podcasts! I am really excited to share here first that I have created a new podcast series starting this summer called Pure Heart Beats. The focus will be on all things surrounding personal, professional, and heartfelt interests will be discussed!
ER: As a College Dean, what type of qualifications and experiences do you look for in hiring new faculty? 
SG: Another great question! This is a frequent question that I receive from both students and new professionals looking to start their careers as faculty. While my approach to hiring faculty is probably a bit different than traditional, happy to share my strategy that has worked well for my teams and programs over the years. Degrees in the field, experience teaching (both in-person and online) are desired and, in some cases, can be a deal-breaker depending upon the area (i.e., psychology, counseling, etc.). For me, the criterion that makes a candidate noticeable to me is their level of dedication to their community and volunteer services. If they do not have the outright skillset (i.e., teaching), then do they have other experiences that are similar in nature while also.
How do you make sure your faculty stay updated in their area of expertise and field of study? One of the most appreciated and value add element for our faculty at Walden is the support from the institution regarding our research and commitment to being social change advocates and leaders both within our community and industry.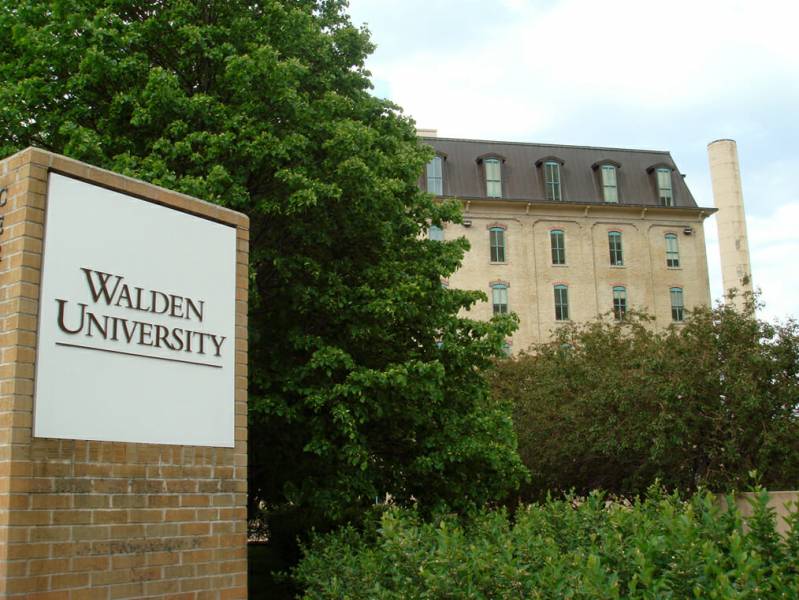 ER: Many of our subscribers are new leaders in higher education or aspiring to become a university administrator, what recommendations or advice would you give them as they move forward in their careers?
SG: For my path, it wasn't really a plan I developed and launched in the early years with some great insight and wisdom into my career path and goals. It was my first job in higher education since leaving the legal profession, and I was focused on learning all that I could from the environment and people. Then as my educational goals shifted, so did my work performance and preferences, and that started my pursuit of seeking knowledge and mentors who could help me along my journey.
One of my most memorable moments was with Dr. Kay Davis at Pepperdine University, who shared valuable insights and wisdom from her own experience about the magnitude of being a female leader. She demonstrated grace, tenacity, and honesty that resonated for me of never forgetting the importance of being resilient and authentic while being an effective leader in higher education.
Outside of a mentor, I would connect with any stretch assignment you feel will benefit your desired goals. Don't be afraid to communicate with your supervisor and have conversations around your interests, maybe their needs, to gain as much experience as you possibly can while in your current position. Also, don't be afraid to take risks and ask for feedback! The quicker you can build your strengths, learn from your opportunities, and gain experience, the stronger momentum you create for that next level and/or promotion. Shift to be a life-long learner thru books, podcasts, events, and job training!
ER: We learned a great deal about you and your work in higher education. If I was a potential student or employer stuck between choosing two different online programs, what other things would you want me to know about your programs and school to help with my selection?
SG: My best advice to anyone searching for an online program is to find the one that connects with you on those ideas that are most important to you. Meaning does the program reflect the desired outcome you are searching for, and does the institution demonstrate those characteristics and actions you find to be in harmony with your aspirations.
Dr. Emad Rahim is an award-winning entrepreneur, educator, author, community leader and TEDx Speaker. He currently serve as the Endowed Entrepreneur-in-Residence at Oklahoma State University and teaches at the Jack Welch Management Institute in the Executive MBA program. He was recognized by the United Nations Foundation as a 2013 Empact100 Honoree for his social entrepreneurship work, received a Congressional Award for his community service and was the recipient of the Forty Under 40 Business Leadership Award sponsored by Syracuse University. His personal story was turned into a short documentary, "Against the Odds," and featured in the Huffington Post and Forbes. He co-authored "Leading Through Diversity: Transforming Managers Into Effective Leaders" and "The 4-Tions: Your Guide to Developing Successful Job Search Strategies" and is a frequent contributor to the Refractive Thinker book series, CEO Magazine, TweakYourBiz and YFS Entrepreneurship Magazine. Fellow him on Twitter @DrEmadRahim