Are you an aspiring entrepreneur?
Today, millennials are eager to step into the entrepreneurial world. After all, everyone craves the autonomy and independence of running a company. However, starting a business is not a cakewalk. Besides lots of dedication and a viable business idea, you need massive capital and a profit-generating strategy.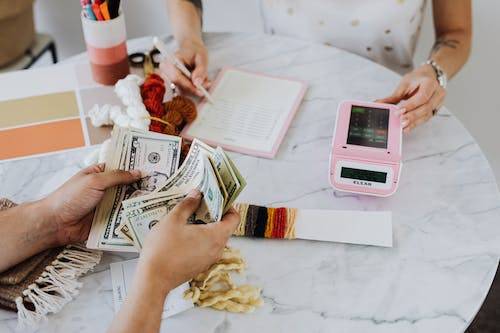 Even though the goal of every startup is to make money, the question remains how.
The products and services offered by your brand will bring in revenue but is that all? Perhaps, not.
Your product line might be an enormous money-making source, but it is not the only one. As an entrepreneur, you can monetize your business in multiple ways.
Maybe, sell a franchise. If you have developed recognition in the international markets, investors will be willing to buy a franchise at a hefty price. Likewise, you can launch a new product line, target a new audience pool, or start selling in a different market. These initiatives go a long way in streamlining profitability while giving loads of exposure to your business.
If you are new to this, let us show you the ropes. Here are five compelling ways to monetize your business.
1.   Start Automating Process Flows
When we talk about monetizing a business, a significant portion also involves cutting back on costs. As the accounting rule states, lower prices lead to higher profits. So, why not achieve this goal through automation? Truthfully, automation can massively reduce workloads. AI-enabled applications and software can perform repetitive tasks in seconds, saving the company's resources. Here are a few workflows you can automate;
Receipts and Invoices: Does your bookkeeper manually processes all invoices? It is time-consuming and increases the chances of errors. Instead, you can automate this process by installing subscription billing software for all invoices. It will allow customers to pay their bills automatically. And by day-end, the software will generate a detailed billing report for scrutiny. In short, it will eliminate the need for hiring multiple bookkeepers.
Recruitment Process: Going through thousands of job applications and shortlisting candidates is exhausting. However, you can automate the entire process through high-tech tools and apps. You have to add a criterion for your ideal candidate. In turn, the software will shortlist candidates whose profile matches your criteria. Thus, you will have a list of potential employees in a few seconds.
Social Media Posts: Most marketers prefer utilizing the peak hours for their social media marketing. But unfortunately, they miss out due to other campaigns. Now, you can schedule your social media posts even a week before; without intervention, they will publish on your feed.
2.   Sell Digital Products
Undeniably, selling a physical product requires inventory management, fulfillment, and logistical requirements. It does bring profitable returns but can be pretty demanding at the same time.
How about you extend your product line to digital products?
You can pack all your expertise into an actionable eBook or guide.
If you are selling a service, use your eBook to talk about that. It is all about typing your ideas into words or transcribing them into audio. Once it is ready, you can sit back and start earning some passive income. On the other hand, you can launch an e-Course like Marie Forleo. She started her signature B-School training program to create awareness. Therefore, consider trying something similar. You give entrepreneurship, skill development courses, or anything within your expertise.
3.   Craft an Affiliate Program
Today, affiliate marketing might sound like a foreign concept, but it is immensely influential. Marketers can earn a commission from every referral they make to another business. Let's say you are a part of Amazon's affiliate program. That means you will earn revenue from every person who clicks on your affiliate link. Perhaps, you can think of building that program around your brand.
For that, you can begin with tutorials as they offer value to the audience. You can recommend your product offerings while highlighting their benefits. Likewise, add product reviews to your website to let the audience know what customers have to say about your brand. It will fill the information gap, allowing people to build trust in your company.
4.   Target B2B Markets
Most businesses only focus on retail. It means they sell to concentrate on a business-to-customer (B2C) model, whereas they have much more potential. Hence, think of looking into wholesale business-to-business (B2B) markets. It will allow you to wholesale your product, enabling you to sell it in larger quantities to distributors for resale. As the quantity sold will be higher, you will have to offer a lower price to maximize revenues.
Before jumping on this bandwagon, research the wholesale market thoroughly to get a fair idea about the competition. Your industry's competition will determine how you can break into the market and win customers. You can also approach vendors with agreements and offers to see if they are open to new business. If you observe resistance in the market, look for another niche to expand your footfall.
5.   Step into Consultancy Field
If you start a business and become moderately successful, you have learned quite a lot. Hence, offer to share that knowledge and experience with other companies but, of course, for a fair price. It would come under consultancy services and can open a new income stream for your business. If you have a catering business, offer your services to emerging entrepreneurs. You can teach how to plan menus, create catering plans, décor themes, etc.
Likewise, you can give a few buying and selling tips if you own a hedge fund. Perhaps, offer your services and persuade them to outsource their investment activities. Since you have the knowledge and expertise, you can make buying and selling decisions on the company's behalf. These ideas can bring loads of revenue to the business but ensure it doesn't affect your routine operations. The business should run in full swing while you explore new ways to monetize.
Final Thoughts
Today's businesses face immense competition as markets are highly saturated. As a result, your standard product offerings won't cut the deal. You have to find new income streams and ways to monetize the business. That could be by exploring the digital side of the business or using your expertise to make money. Either way, you must develop compelling strategies to gain momentum in the market and upscale your revenue stream.

Founder Dinis Guarda
IntelligentHQ Your New Business Network.
IntelligentHQ is a Business network and an expert source for finance, capital markets and intelligence for thousands of global business professionals, startups, and companies.
We exist at the point of intersection between technology, social media, finance and innovation.
IntelligentHQ leverages innovation and scale of social digital technology, analytics, news and distribution to create an unparalleled, full digital medium and social business network spectrum.
IntelligentHQ is working hard, to become a trusted, and indispensable source of business news and analytics, within financial services and its associated supply chains and ecosystems.