The Finalists are finally here. Innotribe, SWIFT's initiative to enable collaborative innovation in financial services, announced the 15 finalists for the 2013 Innotribe Startup Challenge finale. The finalists, selected from over 200 applicants by a panel of expert investors and financial industry professionals in Europe, the Americas and Asia, represent the most important up and coming products and services for the financial sector.
At Sibos in Dubai, SWIFT's annual conference, the finalists will showcase their innovations to an audience of VCs, angel investors and key industry professionals, who in turn will name the early-stage startup and growth-stage innovator most likely to impact the financial industry, and award a $50,000 prize to the top startup.
The six growth-stage innovator finalists are:
• GIEOM, a product that interconnects banking operations providing information on business processes, screen simulations of IT systems, e-books of regulations and business performance.
• Quantum4D, visual analytic software that allows users to access large-scale data systems, and construct, edit and explore interlinked 3D arenas and workspaces intuitively.
• The Entrepreneurial Finance Lab, an automated service that has helped companies and lenders in more than 20 countries to identify high potential, credit-worthy entrepreneurs based on a psychometric system, while reducing their default rates and risks.
• Virtual Piggy, a global payment enabling service that facilitates the online spending of under eighteens and young adults in a parent approved manner.
• V-Key, a liquid defence micro-vm to protect mobile applications against cyber-attacks.
• Waratek, a solution that solves a specific problem affecting the future use of Java as the industry moves towards higher levels of infrastructure virtualisation and private Clouds.
The nine early-stage startup finalists are:
• Azimo, a platform that uses mobile and social technology to reinvent the way that economic migrants send money back to their families in the developing world.
• Growth Intelligence, automatically generates qualified time-sensitive sales leads, tracking the performance and activity of every business in the economy in real time.
• P2P Cash, a secure mobile platform that lowers money transfer cost to zero by using SWIFT standards to allow cash to be sent or received from any mobile wallet or bank account worldwide.
• PassportFX, a regulated clearing service for central and commercial banks.
• Pocketbook, an application to manage personal finance providing a single view on spending.
• Realty Mogul, an innovative web platform that allows investors to browse, screen and sign rare real estate opportunities that have been historically difficult to access.
• Twikey, a simple, fast and safe solution to efficiently manage online mandates and contracts with their end-customers.
• XYverify, a virtually "invisible" mobile payment authentication solution that protects consumers, merchants and financial institutions from identity theft and transaction-related breaches.
• z-crd, a modern secure and scalable cloud-based international transaction system that cuts out middlemen, reduces transaction costs and offers services currently unheard of.
Innotribe is committed to helping SWIFT member institutions and the wider banking community, identify and address important gaps within the financial technology sector.
Nektarios Liolios, executive producer of the Innotribe Startup Challenge says: "The Startup Challenge provides invaluable exposure and networking opportunities to those firms that require a platform for their great business ideas. Our primary focus at Sibos is to provide an environment where the most promising innovators can connect with the world's leading financial institutions. Now in the second full year of the Startup Challenge, our network of industry professionals has grown, enabling us to facilitate this much needed connection. We are excited to see what the finalists bring to the table at Sibos!"
Tony Fish, Innovation Warehouse Founder & Innotribe Enabler says: "Since the financial crisis, we have seen an emergence of new talent and innovation within the industry. Over the last two years, the Innotribe Startup Challenge has provided the opportunity to work with and help nurture this talent. I look forward to seeing what the finalists have to offer at Sibos and to working with them to help progress their businesses in the future."
The Innotribe Startup Challenge finale will be held on Wednesday 18 September at 1.30pm in the Innotribe space at Sibos. Attendance is open to all at the event. It is one of several sessions and interactive, immersive discussions within Innotribe at Sibos taking place in Dubai 16-19 September. The programme will include a powerful mix of workshops designed to help you co-discover, co-create and co-deliver, covering a range of topics crucial to the future of the financial industry.
The Innotribe Startup Challenge is sponsored by Invest NI, HP, Level39 and Sberbank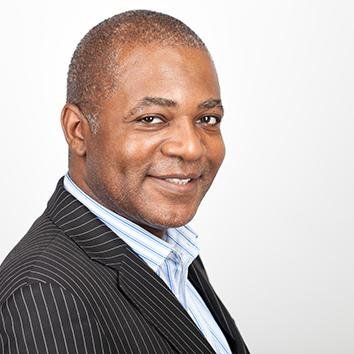 Hayden Richards is Contributor of IntelligentHQ. He specialises in finance, trading, investment, and technology, with expertise in both buy-side, sell-side. Contributing and advising various global corporations, Hayden is a thought leader, researching on global regulatory subjects, digital, social media strategies and new trends for Businesses, Capital Markets and Financial Services.
Aside from the articles, interviews and content he writes for IntelligentHQ, Hayden is also a content curator for capital markets, analytic platforms and business industry emerging trends. An avid new media explorer Hayden is driven by a passion for business development, innovation, social business, Tech Trading, payments and eCommerce. A native Trinidadian, Hayden is also a veteran, having served with the Royal Air Force Reserves for the past 10 years.
Follow Hayden on Twitter @HaydenARichards, linkedin.com/haydenhrichards and http://www.scoop.it/u/hayden-richards