Nick Jonsson is the Founder & Managing Director with EGN (Executives' Global Network) Singapore. A passionate about matching senior executives in confidential peer groups where they can help each other face challenges and identify opportunities, Nick has over 23 years of experience working across Asia, Australia and Europe representing major international firms. He is proficient in international general management, direct sales and marketing experience. 
Nick is the international best selling author of "Executive Loneliness: How to avoid the workplace isolation," where he raises awareness, and aims to eliminate the stigma around the phenomenon of executive loneliness.
Nick Jonsson Interview Focus
1. An introduction from you – background, overview, education, cultural and global network and the cultural nuances…
2. How do you see the main changes between Sweden, Europe and Asia when it comes to work and digital?
3. After living in Asia and multiple countries what were the main cultural shocks?
4. You are the Founder & Managing Director with EGN (Executives' Global Network), can you tell us about the company and your work?
5. Can you elaborate on how your experience leading chambers of commerce and EGN now?
6. ESG is now a global network of 14,000 members, representing more than 8,000 companies and 70 professions. How does it work to be part of the ecosystem and how do you cope now with Covid and all challenges with offline and online?
7. In your book, "Executive Loneliness: How to avoid the workplace isolation," you raise awareness, and highlight the steps of how to eliminate the stigma around the phenomenon of executive loneliness. Can you tell us about the book and specific wellbeing for executives?
8. Can you tell us some stories about the book research and case studies you want to share with us?
9. How do you see Society 5.0 – 4IR and all areas of digital transformation?
10. What are your views on our society, technology and digital transformations?
11. What are your goals and how do you see the future of work and the main trends in tech and society?
12. With Covid-19 what ways do you envision to redesign our society with technology and social impact?
13. What are your visions for the present and future?
---
More Interviews 
From The Oscars to Bollywood: Dinis Guarda Interviews The Multitalented Amrita Sen On Her Career In Music, Film And Design
Interview with Calvin NG, General Partner at Plutus VC – How To Successfully Manage a $200 Million Blockchain And Innovation Fund
Interview with Prof Xiaolan Fu, Director of the Technology and Management Centre for Development TMCD – University of Oxford, Founder OxValue.AI
Interview with Deyan Georgiev – Forbes 30U30 Winner, CEO at NitroPack – Digital Marketing & Website Optimization Solutions For Today's Businesses
Interview with LaMondre Pough, CEO of Billion Strong, Mentor, Recognized Leader for the Community of People with Disabilities
Interview with Richard Haigh, Managing Director at Brand Finance, BA from University of Oxford, Lecturer – "Bridging The Gap Between Marketing And Finance"
---
Nick Jonsson Biography
Despite his work as MD of EGN, Nick Jonsson has also been entrusted to serve as the Vice-Chairman of the Nordic Chamber of Commerce in Ho Chi Minh City and the Vice Chairman of the Direct Selling Committee Vietnam further demonstrates my ability to add value on a global scale.
He is also active in charitable and fundraising organizations to give back and support his local community. Nick is also a volunteer and fundraiser for the Samaritans (SOS) – a suicide prevention hotline in Singapore. Likewise, he has engaged in doing community service for a support group for senior executives where he is assisting people who are suffering from Executive Loneliness. "This topic is close to my heart and I have spoken on several radio stations and in multiple conferences and company events about it," Nick mentioned about it.
Nick Jonsson has also been featured in more than 20 newspapers and magazines including a 4 pages feature in the Business Times and a full page in the Straits Times as well as on TV including Channel News Asia (CNA).
His passion for mental health awareness has also paved the way for him to author his 1st book (which was published in April 2021 and reached International Best Seller Status after ranking #1 in categories such as Men's Health, Mental Illness, 12 Step Program among others) "Executive Loneliness: How to avoid the workplace isolation."
About Executive Loneliness: How to avoid the workplace isolation
In his book, "Executive Loneliness: How to avoid the workplace isolation," Nick raises awareness, and aims to eliminate the stigma around the phenomenon of executive loneliness. Based on his own recovery experience, consultations with mental health experts, conversations with other executives who managed to recover from executive loneliness, and relevant research findings and the literature, as Nick sees it, there are five steps for either recovering from, or totally avoiding, executive loneliness.
This book itself details each of these five steps: Taking Stock, Asking for Help, Getting Healthy, Nurturing Healthy Relationships, Finding Your Purpose.
Nick Jonsson said about the book: "I am dedicated to raising awareness and eliminating the stigma around the phenomenon of executive loneliness. I have identified that feelings of isolation and depression—personal struggles that I, myself, have had to grapple with and conquer—are much more widespread than we think.
As Founder and Managing Director of Executives' Global Network (EGN) Singapore, #1 international bestselling author, creator of Leaders-Anonymous, keynote speaker, and racing Ironman, I am passionate about exposing executive loneliness and bringing the discussion to the forefront."
About EGN
Born in 1992, EGN began with the belief that all professionals carry with them a wealth of information and knowledge. What started as one man's vision is today a global network of 14,000 members, representing more than 8,000 companies and 70 professions. EGN is a trusted worldwide network of peers with a shared ambition of making each other better – every day. EGN Singapore currently comprises 17 confidential peer groups with more than 420 senior executives and business owners in Singapore.
EGN's mission is to create personal, professional, and business value for our network peers  through business relationships and experience sharing in confidential settings. To do so, they run 6 peer group meetings per year for each function and over 50 cross-functional meetings across a broad range of leadership topics. These meetings are focused on individual development. Their members receive continuous sparring, priceless insights into industry trends, and exchange of valuable information with their peers.
Nick holds a bachelor of communication degree (marketing and advertising) and a master's in public relations from Bond University, Australia, where he graduated top of his class.
As a highly self-motivated person, Nick enjoys participating in marathons and IRONMAN events. He is also a keynote speaker at various international events, speaking at conferences and seminars and has appeared on radio and television multiple times.
Nick Jonsson Links
https://www.openbusinesscouncil.org/wiki/nick-jonsson/
https://sg.linkedin.com/in/nick-jonsson
https://egnsingapore.com/about-us/
https://empirics.asia/nick-jonsson-managing-director-of-egn-singapore/
https://www.thepeakmagazine.com.sg/interviews/executive-isolation-nick-jonsson-egn/
https://egnsingapore.com/the-wellness-insider-eradicating-executive-loneliness-jun-3-2021/
About citiesabc.com
https://www.citiesabc.com/​​​​​​​​​​​
https://twitter.com/citiesabc__​​​​​​
About openbusinesscouncil.org
https://www.openbusinesscouncil.org/
4IR: AI Blockchain Fintech IoT Reinventing a Nation by Dinis Guarda and Rais Hussin (4irbook.com)
Dinis Guarda citiesabc openbusinesscouncil Series is also available as podcast on
Apple Podcasts: https://podcasts.apple.com/us/podcast/dinis-guarda-citiesabc-openbusinesscouncil-series/id1510330391
On Spotify: https://open.spotify.com/show/1vA8KaDaRpJ0mAfpNbfTSF?si=H_WngL4RSOyu1W7VAmM41w&dl_branch=1
Google Podcasts: https://podcasts.google.com/feed/aHR0cHM6Ly9mZWVkcy5idXp6c3Byb3V0LmNvbS8xMDMyMzg4LnJzcw==
Amazon Music: https://music.amazon.com/podcasts/953a5156-823c-4e86-baeb-4fda1128e44c/DINIS-GUARDA-CITIESABC-OPENBUSINESSCOUNCIL-SERIES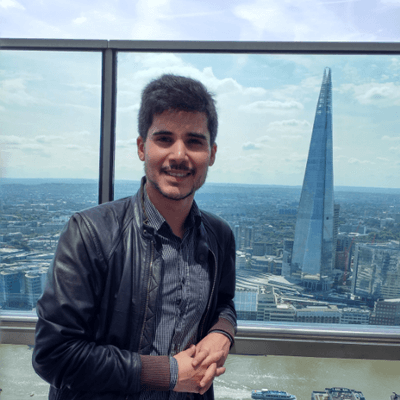 Hernaldo Turrillo is a writer and author specialised in innovation, AI, DLT, SMEs, trading, investing and new trends in technology and business. He has been working for ztudium group since 2017. He is the editor of openbusinesscouncil.org, tradersdna.com, hedgethink.com, and writes regularly for intelligenthq.com, socialmediacouncil.eu. Hernaldo was born in Spain and finally settled in London, United Kingdom, after a few years of personal growth. Hernaldo finished his Journalism bachelor degree in the University of Seville, Spain, and began working as reporter in the newspaper, Europa Sur, writing about Politics and Society. He also worked as community manager and marketing advisor in Los Barrios, Spain. Innovation, technology, politics and economy are his main interests, with special focus on new trends and ethical projects. He enjoys finding himself getting lost in words, explaining what he understands from the world and helping others. Besides a journalist, he is also a thinker and proactive in digital transformation strategies. Knowledge and ideas have no limits.