The world is witnessing an increasing demand for wireless networks, projecting an unprecedented rise in data traffic in the near future. Tech advancements made to satisfy this demand should go in sync with the goal of reducing carbon emissions by the ICT industry. As part of their social responsibility to grow in a sustainable manner, Huawei committed at the Better World Summit (Dubai, October 18) to incorporating green development as a key pillar of their business operations.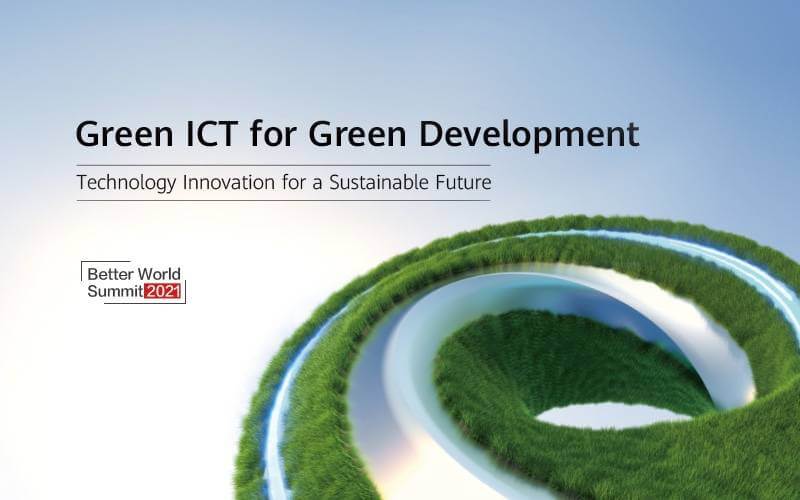 Huawei, one of the leading global providers of ICT infrastructure and smart devices, hosted the Better World Summit (BWS) in partnership with Informa Tech in Dubai on October 18, 2021. The event marked both companies' commitment to green development, especially in the areas of ICT related technologies. Throughout the event, both companies' representatives laid out a battery of green, sustainable and more efficient tech solutions to cut carbon emissions drastically, including the creation of a platform to that end.
And that would be only possible thanks to a collaborative effort of the network industry, materialized in the BWS under the Network Carbon Intensity (NCI) initiative, proposed jointly by the two companies back in June 2021. "With our innovative products and solutions, we will help operators cut carbon emissions and make their networks more energy efficient. We also want to work with operators and use ICT to better enable other industries to cut carbon emissions and become carbon neutral faster." Bob Cai, Chief Marketing Officer of Huawei's Carrier Business Group.
Bob Cai went on to assure that Huawei has set out on a mission to bring industry partners and operators together. For the CMO, this is a key step to share their latest and innovative technology and practices, cutting down carbon emissions and contributing to a greener ICT industry.
Taking place in the thriving city of Dubai The Better World Summit: Green ICT for Green Development gathered world-recognized speakers such as Richard Mahony, Vice President of Service Provider Markets of Informa Tech; Dr. Dena Assaf, UN Resident Coordinator of the United Arab Emirates; Dr. Ahmed Bin Ali, Corporate Communications SVP of Etisalat; Hervé Suquet, Group Energy SVP of Orange; Dirk Karl, Chief Procurement Officer of MTN; and Tanveer Mohammad, SVP of Global Operation of Telenor, and more.
The Role of the ICT Industry: Building Greener Network Solutions
While delivering his keynote speech "Green 5G Lights the Way to a Low Carbon Future " Aaron Jiang, Vice President of Wireless Product Line, Huawei, presented the promising aspects of 5G technology as a rapidly emerging innovative engine to drive the growth of wireless networks.
He emphasized that: "In this context, we must innovate equipment, sites, and networks from end to end, to build green 5G networks that will facilitate low-carbon development".
5G has become an essential wireless technology for industries, allowing for:
1) Enhanced Mobile Broadband, which enables faster data speeds as total capacity is expanded. This helped the introduction of first-edition 5G smartphones and fixed wireless access (FWA) services;
2) Ultra-Reliable Low-Latency Connectivity, which is essential for autonomous driving, industrial automation and remote medical assistance applications; and
3) Massive Machine Type Control, which ensures 5G mobile networks are able to connect millions of devices per square kilometre – essential for the development of connected smart cities of the future.
Making this technology more efficient and greener is thus key to Huawei's mission. The company is working hard towards that goal and has started to implement more efficient solutions in use cases all around the world.
Within that context, Huawei announced the flagship of their exhibition of various technological solutions for a greener future in "Innovation High Land" themed on "Lightning up the future" at Dubai, -that would remain open until the February of the next year-.
Mr. Cai told the delegates at the summit that, currently, the ICT industry enables other industries like coal mining, ports, manufacturing and agriculture, just to name a few. "ICT can make a great contribution to these industries to not only improve efficiency but to bring green solutions to realize carbon neutrality".
For example, Huawei has deployed technologies like 5G, IoT, and cloud to agriculture in Switzerland to exemplify the application of technology for sustainable operations. To improve farmland management, it has partnered with others to use 5G empowered drones for targeted inspection of crops, intelligent computing, and control to reduce pesticide by about four-fifths, and herbicide use by half using AI on cloud. Mr. Cai assured that green ICT technologies will offer similar benefits to various other industries.
Tommy Stalden, Co-founder and General Partners of Giant Ventures, delegated the session "What a tech-enabled low carbon world looks like for consumers". He lauded the technologies that Huawei showcased adding that it would help workers together even when they are apart.
R&D: Where The Green Tech Is Born
Huawei invests more than 10% of its sales revenue into R&D, pursuing innovations for continued improvements in efficiency. Its innovative solutions for telecom networks include algorithms for high-performance, technologies for effective heat dissipation, and the development of new materials. This promises to enhance energy efficiency in the telecom sector, as they showcased at the BWS.
With the aim to reduce its own carbon footprint, Huawei has installed a fully hydroelectric-powered R&D centre at Chengdu in Central China. Annually, while consuming 200mKWh of energy, it saves 177,000 tonnes of carbon. This is almost equal to planting 7.7 million trees. The company extends such efforts by assisting other organizations to cut their carbon emissions too.
Huawei also shared their Power 2.0 initiative at BWS. This is a result of its continuous innovation in the previous version of the software Power 1.0 (2018). After the success of its first version, this upgrade imparts a potentially more intelligent base station that can double its energy-saving performance. Aaron Jiang, Vice President of Wireless Product Line, Huawei commented, "Energy consumption is reduced by 25%, but KPIs are the same".
Green Solutions At BWS
The company believes that end-to-end hardware innovation benefits in two ways- improving the energy efficiency of the device, and simplifying site construction in order to harness the maximum potential the site holds.
MetaAAU is one such hardware innovation to help the operators build green networks using an extremely large antenna array (ELAA). According to the field tests carried out in Hangzhou (China's eastern Zhejiang), this reduces the power consumption by 30% while providing the same level of coverage.
Adding to the list, Mr. Jiang introduced Ultra-wideband RRU modules to integrate multiple single-band devices down into a single box with an ultra-compact form factor using ultra-wideband power amplifiers, advanced algorithms, and hardware units. This provides support for more bands and improves network coverage and capacity, without affecting power consumption.
The delegates learnt about the ultra-wideband RRU modules deployed 1800MHz and 2100MHz on top of the previous 2600MHz by a Russian operator, achieving a reduction in energy consumption by 16.4%, while improving the overall capacity by about 12%.
#Huawei CMO of Carrier BG Bob Cai shares at the "Better World Summit: Green ICT for Green Development" how the company uses innovative products & solutions and partners with operators to help drive industries toward carbon neutrality. #HuaweiFacts

— Huawei (@Huawei) October 25, 2021
The company's latest cabinet APM5950 can deploy outdoor sites with no requirement of equipment rooms or air conditioners, thereby reducing the overall site power consumption by 30%. This utilizes solar power to compensate for the main power consumption. This has been deployed in Greece, where the mains power consumption has been reduced by greater than 50%.
An intelligent innovation where service traffic collaborates with site hardware enabling it to adjust the power supply while maintaining the consumption efficiency, based on the traffic load, reduced the power consumption by 24% in Shanghai. Other features that enhance the optimal efficiency at the site operation include- service-adapted energy usage and service-driven smart temperature control.
One aspect of technology that could not draw much attention until recently has been achieving energy efficiency in antennas. Huawei has been achieving major breakthroughs here too. It has developed signal direct injection feeding (SDIF) technology through highly integrated design and advanced processing that is able to create a cable-free antenna structure. This facilitated a reduction in energy leak by the cables by eliminating about 100m cable length and eventually boosting its efficiency by 15%. Above that, with 20% lower transmit power, the same level of coverage could be achieved.
A Greener Commitment For The Future
According to the NCI initiative, proposed jointly by Huawei and Informa Tech, the new metric for green networks is the carbon emissions per bit of data used. Huawei believes that the pursuit of better lives must balance the need for lower carbon emissions. With BWS, Huawei takes a leap to realize its dream for green development.
Welcoming all industry partners and operators at the forum, Cai said, "At MWC Barcelona, 2022, Huawei will continue to hold a green development forum with its partners to share industry practices and latest solutions".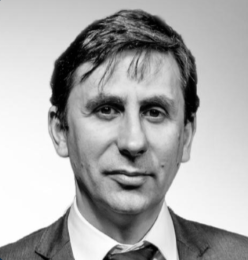 Dinis Guarda is an author, academic, influencer, serial entrepreneur, and leader in 4IR, AI, Fintech, digital transformation, and Blockchain. Dinis has created various companies such as Ztudium tech platform; founder of global digital platform directory openbusinesscouncil.org; digital transformation platform to empower, guide and index cities citiesabc.com and fashion technology platform fashionabc.org. He is also the publisher of intelligenthq.com, hedgethink.com and tradersdna.com. He has been working with the likes of UN / UNITAR, UNESCO, European Space Agency, Davos WEF, Philips, Saxo Bank, Mastercard, Barclays, and governments all over the world.
With over two decades of experience in international business, C-level positions, and digital transformation, Dinis has worked with new tech, cryptocurrencies, driven ICOs, regulation, compliance, and legal international processes, and has created a bank, and been involved in the inception of some of the top 100 digital currencies.
He creates and helps build ventures focused on global growth, 360 digital strategies, sustainable innovation, Blockchain, Fintech, AI and new emerging business models such as ICOs / tokenomics.
Dinis is the founder/CEO of ztudium that manages blocksdna / lifesdna. These products and platforms offer multiple AI P2P, fintech, blockchain, search engine and PaaS solutions in consumer wellness healthcare and life style with a global team of experts and universities.
He is the founder of coinsdna a new swiss regulated, Swiss based, institutional grade token and cryptocurrencies blockchain exchange. He is founder of DragonBloc a blockchain, AI, Fintech fund and co-founder of Freedomee project.
Dinis is the author of various books. He has published different books such "4IR AI Blockchain Fintech IoT Reinventing a Nation", "How Businesses and Governments can Prosper with Fintech, Blockchain and AI?", also the bigger case study and book (400 pages) "Blockchain, AI and Crypto Economics – The Next Tsunami?" last the "Tokenomics and ICOs – How to be good at the new digital world of finance / Crypto" was launched in 2018.
Some of the companies Dinis created or has been involved have reached over 1 USD billions in valuation. Dinis has advised and was responsible for some top financial organisations, 100 cryptocurrencies worldwide and Fortune 500 companies.
Dinis is involved as a strategist, board member and advisor with the payments, lifestyle, blockchain reward community app Glance technologies, for whom he built the blockchain messaging / payment / loyalty software Blockimpact, the seminal Hyperloop Transportations project, Kora, and blockchain cybersecurity Privus.
He is listed in various global fintech, blockchain, AI, social media industry top lists as an influencer in position top 10/20 within 100 rankings: such as Top People In Blockchain | Cointelegraph https://top.cointelegraph.com/ and https://cryptoweekly.co/100/ .
Between 2014 and 2015 he was involved in creating a fabbanking.com a digital bank between Asia and Africa as Chief Commercial Officer and Marketing Officer responsible for all legal, tech and business development. Between 2009 and 2010 he was the founder of one of the world first fintech, social trading platforms tradingfloor.com for Saxo Bank.
He is a shareholder of the fintech social money transfer app Moneymailme and math edutech gamification children's app Gozoa.
He has been a lecturer at Copenhagen Business School, Groupe INSEEC/Monaco University and other leading world universities.