Social Media is considered big business, just ask Facebook and Twitter. Social media have also spawned credible professions and the careers of a few personalities. Many businesses now acknowledge the transformative power of social media and as a result, the skills required to maintain the trend are now in high demand. The accompanying infographic was created with data from Linkedin which shows that roles for social media have increased to thirteen hundred percent within the last three years.
Approximately forty two percent of these social media roles are at a very senior level. New rules such as chief digital officers have emerged, charged with accelerating digital transformation and bridging the division that may exist between the CMO and the CIO. Thus far the United States has seen a sharp rise in company recruitment in this role. Other popular job roles include social media jobs which can actually defy typical job trends in a depressed market, all sectors such as banking,hospitality and IT are continually recruiting qualified professionals, as there is now an accepted realization that companies have to shift from off-line to online.
Education requirements can be quite demanding for these rules as well, for example a social media specialist with need to be quite savvy with technology and perhaps have an MBA with a marketing or digital focus. Besides educational requirements, it is important to constantly keep learning. In this space the landscape changes constantly. This will include keeping up-to-date with web applications, the latest study trends and tools as well as reports and research. The most successful people in social media definitely possess great drive and passion for the subject. Just look at the various thought leaders on Twitter.
Big brands will continue to deploy social media command centers, such as Mastercard, Dell and Gatorade, and these have to be manned by someone. We are a long way from the days when the responsibility of social, was left to a single marketing person who did it in their spare time and as a second thought. The world's most social cities are London and New York and San Francisco. This infographic courtesy of Offerpop takes a detailed look at the rise of social media as a profession.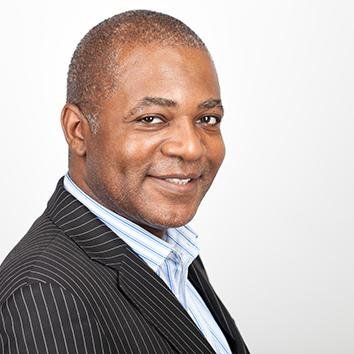 Hayden Richards is Contributor of IntelligentHQ. He specialises in finance, trading, investment, and technology, with expertise in both buy-side, sell-side. Contributing and advising various global corporations, Hayden is a thought leader, researching on global regulatory subjects, digital, social media strategies and new trends for Businesses, Capital Markets and Financial Services.
Aside from the articles, interviews and content he writes for IntelligentHQ, Hayden is also a content curator for capital markets, analytic platforms and business industry emerging trends. An avid new media explorer Hayden is driven by a passion for business development, innovation, social business, Tech Trading, payments and eCommerce. A native Trinidadian, Hayden is also a veteran, having served with the Royal Air Force Reserves for the past 10 years.
Follow Hayden on Twitter @HaydenARichards, linkedin.com/haydenhrichards and http://www.scoop.it/u/hayden-richards