Ecommerce has shaken up fashion, but clothing's digital transformation is set to get even more interesting, says entrepreneur and investor David Newns.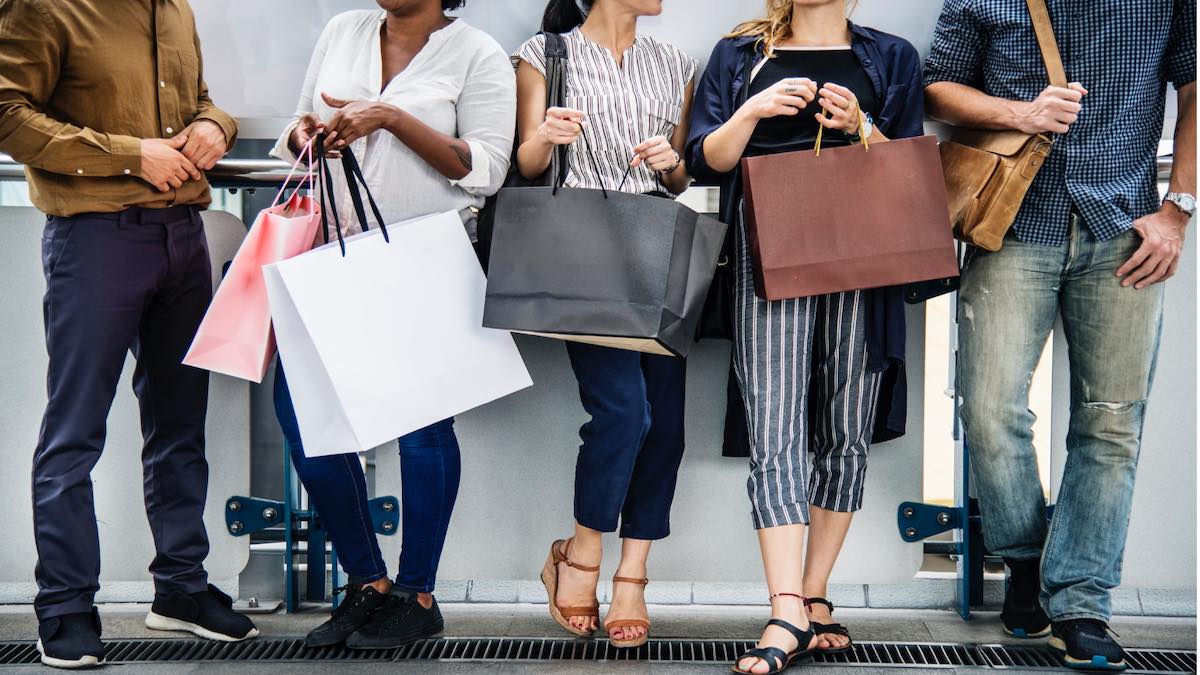 Britain leads the world in fashion innovation. London Fashion Week may not be as commercial as New York, but it is the boldest, and was named the most creative by Instagram's Head of Fashion, Eva Chen, and its recent fashion week was it's most innovative yet. And as traditional global retailers like H&M shrink or in Topshop's case, collapse, UK-based e-tailers like BooHoo, Asos, and Farfetch are growing fast and taking ever bigger bites of the $2.2 trillion global fashion market. But innovation in fashion, thus far dominated by creativity and retail, is set for an even more futuristic twist, one that could make e-commerce's daring leaps seem "so last season". Indeed, companies like Prevayl are innovating the textiles themselves by making them smart, so that the wearer not only has garments that look and feel incredible but also help improve lives with every wear.
The rise in performance fabrics and the athleisure trend has set the scene
Before we look at what this new breed of smart clothing will look like, let's examine the drivers. It starts with the unstoppable demand for activewear, which has created an appetite for more technical fashion. There is even a burgeoning 'techwear' category of fashion, led by fashion-leaning brands such as Acronym, as well as activewear brands like Patagonia. 'Tech' in this case means technical, which for the average wearer, means practical, with older fabric membranes like Goretex sharing the stage with newer ones like Patagonia's N2No. But the mainstream is even more interesting.
"Athleisure" has become one of the most dominant and enduring ways to dress. According to the Business of Fashion, the trend was driven by brands like Lululemon, whose core customers "proudly wore their leggings in the studio and out…(swearing by) the comfort, performance and style they offer." As more competitors and copycats joined the fray, Lulu's focus on technical design helped it retain some differentiation as competitors piled into the burgeoning market for athleisure.
Early adopters' habit of wearing their Lululemon leggings to brunch turned out to reflect a deeper, longer-lasting lifestyle, not just a fleeting fashion fad. Again, the Business of Fashion says "now it's just the way people dress, particularly in a work-from-home era where comfort is king."
And while many retailers face huge headwinds, demand for activewear has remained comparatively robust. Lululemon ranked among The Financial Times' top 100 companies prospering in the pandemic. So athleisure is here to stay, but what's next for it? The next evolution will see a sassy yet intelligent blend between athleisure and smart, wearable technology that has so far failed to catch on.
Connected clothing is the next frontier
In addition to the athleisure creating a new style normal, technological disruption is mushrooming in fashion. There are two key forces driving this: younger consumers' preference for novelty and advancements in both digital technology (particularly on the data and insights side) and social media. Indeed, paraphrasing a Wall Street Journal article, in the future of fashion, data and community are the new black. Data will give us insights to help us live our best lives, and community will help us connect and feel supported.
Responding to these forces, innovators are leading the way in making sensor-embedded and connected clothes that monitor stress levels, understand when we're able to push our workouts more, and when we need to rest, and much more. Much of this technology already exists in apparel used in the military, medicine and professional sports, but has so far eluded the mainstream. As Rebeccah Pailes-Friedman, author of the 2016 book "Smart Textiles for Designers: Inventing the Future of Fabrics, said, the technology has "been happening for years in athletics – somebody invents something and you can run faster, a new shoe comes along and you can jump higher – (but) not everybody has access to the newest innovation." Now, just as Lululemon helped make the athleisure trend mainstream, an innovative company called Prevayl is poised to bring those innovations to the mass market.
Performance-enhancing leggings and life-saving t-shirts
Ruth Marshall-Johnson is a London-based futurist, researcher and consultant. She's excited about the possibilities of smart woven materials by companies like Prevayl but says, "I think where it's going is that wearables will be able to collect and analyse data, and from that data, brands will be able to develop services that go beyond the product or garment they sell you.
"It's part of a bigger mindset shift we're going through," she continues. "Fashion is not just about identity, fun and cultural expression in a purely physical way any more. We have different expectations. We've moved into a realm that's both physical and digital. We're looking for our products to be functional, economical and sustainable."
Adam Crofts, CEO of Prevayl agrees. "The clothing that we're making will do everything you want in athleisure but will also link with an app to give you insight, advice and education. For instance if you're pushing a workout too far it might alert you to slow down and then offer you a solution, like a breathing exercise.
"We can now get a medical grade ECG into the fabric itself, which combined with AI goes as far as detecting arrhythmia. Imagine a tshirt that prevents heart attacks by early detection. It's mind blowing, but it's real and about to be available." Talk about power dressing!
Fashion faux-pas – avoiding the style mishaps of previous connected collections
Wearable tech has gained momentum in recent years, and according to Allied Research, the market is expected to reach a value £57bn by 2022. Despite fashion collaborations such as Apple and Hermes, or Android OS available in watches by accessories brands like Michael Kors, attracting the approval of Harpers Bazaar, there are more catwalk fails than successes.
Futurologist, Paulien Routs says that Wearable technology has yet to prove itself as a fashion practice. "With little to no examples to name of successful wearables on the apparel market, it's safe to say wearable technology is still the odd one out in our fashion industry."
Samsung's Body Compass have all sunk without a trace, the latter generating huge hype at 2016's CES with the tech crowd but failing to woo actual shoppers. It's a great idea; smart clothing offers far more data points than a smart watch, so can offer greater insight. But people have to want to wear it.
To make that happen, Apparel Design Director at Prevayl, Bella Hepworth, explains that wearables "have to be fashion first. To date, they have largely been tech first. They have to be as desirable as Lululemon or Patagonia, and the tech within can't be intrusive. Electrodes must be invisible, with the garment feeling like a second skin. And you have to be able just to peel them off and throw them in the wash like normal clothing."
But Routs cautions against being too 'fashionable'. "Not being able to participate in the existing fashion industry, is forcing wearable tech designers to reinvent all the aspects of what it means to be a fashion designer. Looking beyond the outspoken aesthetics of the nice fashion practice, we find a completely different work structure, one that is more sustainable and is far more ethical than our current, troubled fashion industry.
Assuming companies like Prevayl can reinvent the notion of sustainability in fashion, whilst transforming the wearability and desirability of smart apparel, there's still another key component to driving adoption, one where social media connectivity has massively raised expectations.
Following the in crowd means being in an inclusive community
One of things overlooked about Lululemon's success is how, as the Business of Fashion points out, "the maverick leadership of Founder Dennis J. 'Chip' Wilson had helped the brand establish a sticky sense of community that still endures. It's been a highly effective tool to sustain and grow the brand's strength in spite of turmoil at the top." With a 77% rise in value year-on-year, it now leads the apparel category in terms of value growth.
With so many copycats now, it's perhaps easy to forget that Lululemon was one of the first to eschew celeb sponsorships in favour of collaborations with local yoga teachers and fitness professionals. And with these everyday influencers, the brand turned its stores into studios. Hosting yoga classes, meditations and other related events helped foster a sense of long term belonging that remains the envy of other athleisure brands.
This sense of community is crucial for other health and fitness brands, too. Take Strava and Peleton for instance. Along with Lululemon, they cultivate a sense of belonging that wearables struggle to achieve. That's where smart clothing has an incredible opportunity.
The likes of Prevayl, which will bring professional grade health and fitness analytics to beautiful, athleisure fashion, will also help to foster a community. People can share their gains, celebrate achievements or compete on leaderboards to stay motivated, supported and connected.
Beyond the wrist
Wearables have struggled to become mainstream in the past, but the likes of Apple Watch is now outselling the entire Swiss premium watch market. So wearables have conquered the wrist, but how to move beyond it. To integrate with clothing, it needs to become as wearable as athleisure clothing – and as fashionable – whilst enabling people to belong to a bigger community. By doing so, wearable tech will help fashion innovate beyond creative design and e-commerce, and fashion will empower wearable tech to go more mainstream.
Having intelligent technology fitted into fabric will massively increase the amounts of data we can get from people. And AI can derive insights from that data that will offer personalised recommendations to improve health and fitness. That means items worn everyday, such as a t-shirt, becomes not just useful, but vital. In this way, that effortlessly cool garment could make improving or health and wellbeing as seamless as getting dressed.
David Newns is a serial disruptive entrepreneur and investor. Currently he is the founder and chairperson of UK-based Prevayl, a wearable tech clothing company. A diversity and innovation champion, David was one of seven executive committee members running a global staff of 35,000 people in a £16bn company at just 35 years old.

Founder Dinis Guarda
IntelligentHQ Your New Business Network.
IntelligentHQ is a Business network and an expert source for finance, capital markets and intelligence for thousands of global business professionals, startups, and companies.
We exist at the point of intersection between technology, social media, finance and innovation.
IntelligentHQ leverages innovation and scale of social digital technology, analytics, news and distribution to create an unparalleled, full digital medium and social business network spectrum.
IntelligentHQ is working hard, to become a trusted, and indispensable source of business news and analytics, within financial services and its associated supply chains and ecosystems.