Dr. Michael Williams serves as the Dean of the School of Business and Management and Interim Dean of the John S. Watson School of Public Service at Thomas Edison State University. His is a seasoned academic leader, industry executive, and educational entrepreneur.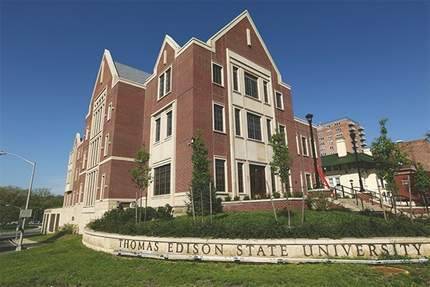 Dr. Williams has held senior academic leadership positions in public, private, and proprietary universities. Previous academic leadership appointments include; Dean of Graduate School of Business at Touro College and University System and Faculty Chair for Graduate Human Resource Management, Leadership, and Organizational Development in Graduate School of Business and Technology at Capella University.
An interdisciplinarian, Dr. Williams holds graduate degrees including a Ph.D. in Educational Leadership, Policy and Administration and an MS in Human Resource Management from Fordham University.  An MS in Labor and Employee Relations from Rutgers University, an MBA in Management from DeVry University, an MS in Mental Health Counseling from Touro College and University Systems and an MA in Psychoanalysis from the Institute of Counseling and Psychoanalytic Studies (ICPS) – Boston Graduate School of Psychoanalysis. Lastly, he earned an MM in Doublebass Performance and a joint BM degree in Doublebass Performance and Music Education from the New England Conservatory of Music.
Emad Rahim (ER): Good Morning Dr. Williams – Thank you for agreeing to participate in our Higher ED Thought Leadership series. Please tell us how you got started in your career as the Dean of School of Business and Management at Thomas Edison State University?
Dr. Michael Williams (MW): I've served as Dean for the past eight years. As Dean, I engaged key institutional, administrative, and school leaders simultaneously with the goals of cultivating productive intra-university partnerships, explore their perceptions of their units as well as SBM, and share my vision for the SBM.  This "start" continues, evolving the school's unique market position as a scholar-practitioner-oriented school of business and management. 
ER: What is your leadership style and how has it evolved during your time at Thomas Edison State University?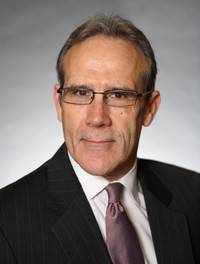 MW: I maintain an integrated transformation and transactional leadership style. Transformational leadership through influencing and guiding individual, organization, and social change. Transactional leadership focused on continuous improvement of organizational structure, efficacious productivity, and data-driven metrics. This leadership style orientation is my cornerstone leadership orientation throughout my educational and industry careers. Recently, I recently enhanced my leadership effectiveness by including elements of Kouzas and Posner's Leadership Challenge Model, specifically Inspiring a Shared Vision and Enabling Others to Act. 
ER: Business is constantly changing, what types of things is your business school doing to make sure students are learning the most updated business information?
MW: The 21st-century global business context like no other in commercial history. The rapidity and complexity of today's discontinuous change challenge businesses in every industry to reinvent themselves to compete, sustain, and survive continually.  As we migrate toward a post-COVID-19 environment, organizational leaders will need to adapt to increasingly complex conditions characterized by changing government regulations, the emergence of a new workplace context, and profound changes in educating a global workforce.
There are strategies and tactics I employ to ensure that the SBM remains a leader in adult-centered business education. The foci are:
Leading in the Post-COV-19 Environment – Anticipating the educational needs of adult learners reengineering their current professions and returning to a workplace, professions, and careers that have radically changed.

Educational Culture – Cultivate an educational culture enabling enrollment longevity throughout the working lifecycle – Learning Lifelong philosophy.

Educational Assets – Design and deliver Market relevant, scholar-practitioner-focused degrees and professional certificate grounded in andragogical learning principles and realized by career informed experience

Interdisciplinary Approach – Employ interdisciplinary and transdisciplinary approaches to educational assets, student engagement, and community events to include, catalyze, and maximize stakeholder inclusion, relevance, and participation. 
---
More Higher Ed thought leadership Series Interviews
Higher ED Thought Leadership Series: Emad Rahim Interviews Dr. Shana Garrett, Dean at Walden University
Higher ED Thought Leadership Series: Emad Rahim Interviews Dr. Harper, Provost at Cambridge Corporate University
Emad Rahim Interviews Merodie A. Hancock, PhD President, Thomas Edison State University
Higher ED Thought Leadership Series: Emad Rahim Interviews Dr. Scott Dolan, Dean of the School of Graduate Studies at Excelsior College
---
ER: Faculty play a critical role in the development of your student's learning and in helping build their business competencies. What type of things are your faculty involved in and doing that make their classroom unique to the student's learning experience? 
MW: The SBM business mentors are skilled and seasoned educational and business professions. They partner with students providing an integrated academic and experiential business and management education. Developing a scholar-practitioner educational partnership requires a unique instructional skillset, as well as sophisticated communication competencies. As a result, students and mentors communicate with enhanced content and context efficacy. 
ER: What type of qualifications and experiences does your faculty bring to the class? How do you make sure they stay updated in their area of expertise and field of study?
MW: As scholar-practitioners, mentors hold advanced degrees and have significant professional experience and expertise. Through their respective educational and professional venues and activities, mentors remain current in their fields.
ER: MBA degrees are still in high demand, but the competition is larger than ever. How does your MBA program at Thomas Edison State University differ from other universities? 
MW: All SBM's degrees are scholar-practitioner-oriented. This course design differentiates the school's orientation and its degrees from other university degree options. Also, in the post-COVID-19 environment, how universities approach competition and competitiveness may change. Currently, the SBM offers several future-oriented MBA degrees Areas-of-Study including; Data Analytics and Human Resource Management.
ER: Almost every University is going online or trying to offer online degree programs. What innovative things are you doing in your online graduate programs and how do you set yourself apart?
MW: TESU is an online university. Therefore, all its educational programs are delivered via distance learning. Accreditation Council for Business Schools and Programs (ACBSP) accredits the SBM, therefore engaged in continuous improvement and innovation. The SBM, supported by the University's advanced learning technology systems, is involved in educational innovation. Examples of innovation include; Dean Town Halls, Mentor Summits, and frequent student engagement. 
ER: What do you think are some of the biggest challenges that business schools are facing now and what is your institution doing to confront them?
MW: The post-COV-19 environment will present a plethora of challenges, both known and unknown. From an adult learning perspective, business schools will be confronted with addressing the needs of adult learners returning to a workplace, professions, and careers that have radically changed. As Dean of the SBM, I am focused on anticipating degrees and professional assets to enable adults to find new paths and acquire the necessary skills to be productive and thriving in the global new normal. 
ER: We learned a great deal about you and your school. If I was a potential student or employer that was stuck between choosing two different MBA programs, what other things would you want me to know about your degree and college to help with my selection?
MW: Earning an MBA or other degree is an important and nuanced decision. TESU values adult learners' professional experience and expertise. For adults considering acquiring a degree should consider the following questions:
What are the personal and professional benefits of earning a degree?

Does the degree provide the opportunity to earn credits in degree areas?

Will online education enable a more manageable and productive educational experience?

What is the preparation necessary to apply for the desired degree program? 
Dr. Emad Rahim is an award-winning entrepreneur, educator, author, community leader and TEDx Speaker. He currently serve as the Endowed Entrepreneur-in-Residence at Oklahoma State University and teaches at the Jack Welch Management Institute in the Executive MBA program. He was recognized by the United Nations Foundation as a 2013 Empact100 Honoree for his social entrepreneurship work, received a Congressional Award for his community service and was the recipient of the Forty Under 40 Business Leadership Award sponsored by Syracuse University. His personal story was turned into a short documentary, "Against the Odds," and featured in the Huffington Post and Forbes. He co-authored "Leading Through Diversity: Transforming Managers Into Effective Leaders" and "The 4-Tions: Your Guide to Developing Successful Job Search Strategies" and is a frequent contributor to the Refractive Thinker book series, CEO Magazine, TweakYourBiz and YFS Entrepreneurship Magazine. Fellow him on Twitter @DrEmadRahim