By Dinis Guarda with Hernaldo Turrillo
5G, Paul Scanlan's Huawei CTO – Introduction and context
Huawei spent $14 billion in Research & Development in 2018, ranking 6th in the world in R&D spending. One of the company's most important developments, 5G technology, has come precisely from that department. Paul Scanlan is one of the key personalities leading these efforts and strategy as the global CTO of Huawei Carrier Business Group. We spoke with Paul about 5G, the related myths and associated issues and how this technology can change the world GDP. We also spoke about Paul Scanlan career, an Australian in a senior and trusted position in the tech department of the Chinese Tech Giant and how he views R&D as a collaborative approach between governments, regulators, tech players, telecoms and the efforts necessary.
Huawei filed the most number of patent applications among corporate applicants to the World Intellectual Property Organization (WIPO) worldwide in 2018. In total, the company filed a record number of 5,405 patents, the highest among corporate filers. It was followed by Japanese firm Mitsubishi Electric Corp and US tech giants Intel as well as Qualcomm.
Paul explains why Huawei invests so heavily in R&D, outline the dependence between success with innovation, collaboration, effective 5G strategy, how this technology opens ways for digital transformation, AI/robotics. Paul also remarks a path to trust in tech, 5G and stability in a future of collaboration.
Paul Scanlan and Huawei highlight: "Ongoing R&D investment: Innovation and research are our lifeblood, and we will continue to invest over 10% of our annual revenue in R&D. In 2018 alone, our R&D investment exceeded US$14.8bn (100 billion yuan), ranking fifth globally in The 2018 EU Industrial R&D Investment Scoreboard. Our continued investment has produced positive results, giving us the ability to provide our customers with innovative products and more efficient services."
It has been a powerful evolution of Huawei from a Chinese reseller of phone switches in the 1980s to the world's largest telecommunications equipment manufacturer (with a global market share of 30% in 2018) and the world's second-largest smartphone manufacturer (ahead of Apple). According to a report by IDC in 2019, Samsung remains the leader and Chinese smartphone maker Huawei has surpassed Apple.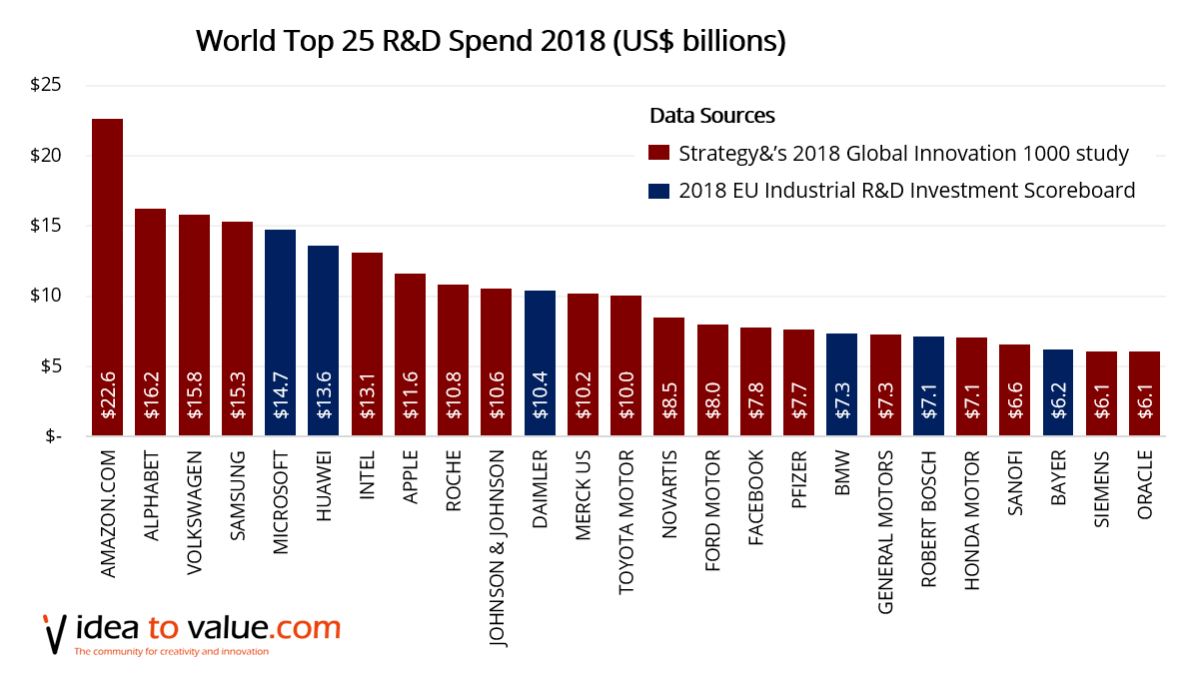 Since 2017, 5G development has been critical for these R&D efforts. Huawei has been concentrating its research efforts on the next generation of wireless technologies since 2009. 5G is the fifth generation of advanced mobile wireless networks. It follows previous mobile generations' iterations 2G, 3G and 4G. Compared to most of today's networks (which primarily use 4G and 3G technology), 5G is set to be far faster and more reliable, with greater capacity and lower response times. 5G is one of the world's most advanced fourth industrial revolution technologies as the most innovative wireless solution that has begun wide deployment in 2019.
Huawei is the leading technology producer worldwide for 5G and the opportunities coming from this tech are massive. But there are still concerns going around this 4IR advanced technology. The challenges are multiple and there are also myths on security and health concerns on how it can be effectively implemented at an international and national level.
Paul Scanlan believes that 5G is critical to advance innovation and foster economic, infrastructure and manufacturing development. 5G has a major role in the global economic and infrastructure and requires aligned efforts. Paul believes that only through education, collaboration, regulatory policy and a change of the current mindsets, 5G can be implemented on a global scale.
On Paul Scanlan words: "Let's go back a couple of generations, to the early 2000 when we had embryonic 3G. The hype for 3G was that we were going to have video conferencing, we were going to have all these high-speed services over the broadband, but actually 3G didn't deliver any of that. And it actually took a lot of time for the ecosystem to adopt 3G and get going. When we got to 4G, it actually delivered on the promises of 3G: a true broadband service with high-speed capabilities. However, it took almost 4 years to have  relatively inexpensive and widespread use of 4G."
4 million Koreans had 5G phones as of October 2019, with 5 million expected by the end of the year. A recent study by Ericsson puts global 5G smartphone subscriptions at 12 million by the end of this year and at 84 million by the end of 2020. Researchers are expecting the worldwide 5G population to rise to 645 million in the next 2 years.
Paul Scanlan's Career
Paul Scanlan's career has always been linked to technology, specifically Information and Communication Technologies. Educated at the University of New South Wales (UNSW), and starting off from Australia's state-owned telecom company OTC, Paul has more than 30 years of experience in the Telecom and IT industries, and he possesses broad experience across most technologies having worked in a variety of senior capacities across Technical, Commercial, Company and Business Management, Operations, Sales, Marketing, Program Management and R&D disciplines. He has earned the title of expert in the business of Telecommunications, managing all aspects – from concept to operations – of Telecommunications Carrier / Service Provider businesses.
Paul first big success came when he was working in the Southeast Asian region. "Back then, I was responsible for the delivery of the high-speed broadband network across all Malaysia. Then I went on to close a deal and implement the broadband network in Singapore. After that, I moved into Marketing doing also CTO work, but predominantly supporting the region in terms of solutions and sales and marketing, so I became an expert in those three things and deeper understanding of Huawei and gaining trust of the Company. In the course of that time I was closing deals like I did in Singapore throughout the Asia-Pacific region. One important deal I closed was in Bangladesh, which was a unique technical and commercial solution covering the radio, transmission and core networks. It was innovative from both Huawei and the Operator, because a key differentiator was Operations savings through Power efficiency. And this is important to realise when considering Use Cases for 5G for example".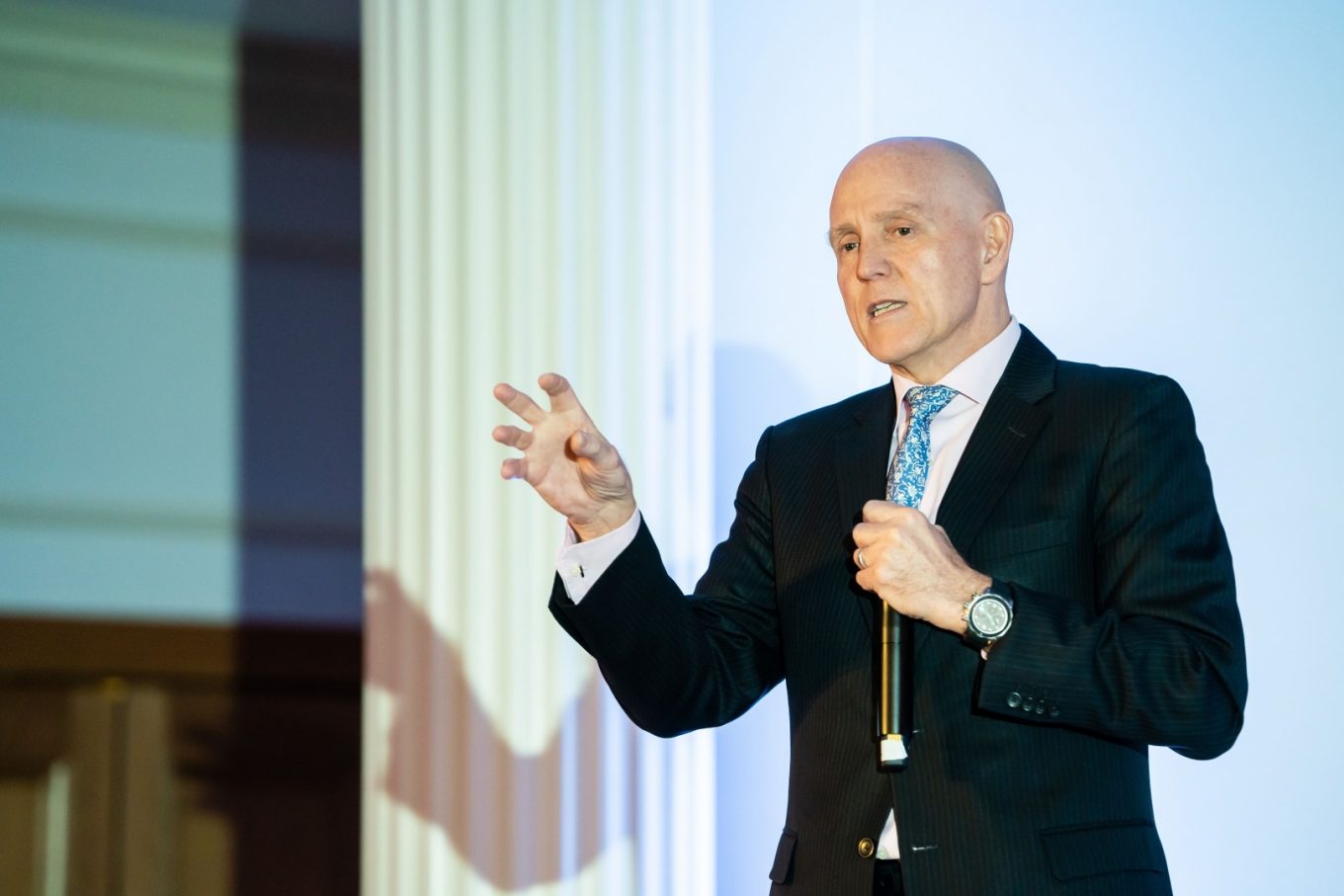 Paul has since then worked for ICT companies, Fixed and Mobile Operators, vendors, SI and Consulting companies all around the Asia-Pacific Region. But it was some 10 years ago when he was called to be part of Huawei's expanding operations in the region, climbing up the executive ladder in a matter of years. "I became the Regional Vice President for the South Pacific region in 2011 and my department was part of the team that closed some interesting deals for Huawei in Australia and New Zealand with powerhouses like Vodafone and others. I was VP of the Region responsible for the Solutions, Sales and Marketing activities of the region so I was part of the team that did most of those deals."
He then moved to Huawei's main headquarters, managing the consultant department, where he gained visibility within the company. Huawei trusted him to take an extra responsibility role in a rather different scenario. "It was two years ago, in 2017, when I was asked to do something different, a bit further forward rather than do sales and general marketing. They asked me to engage governments and industries to improve the investment climate for telecom operators because there was a bit of a reluctance two years ago for operators to invest in 5G. So I was tasked to develop real 5G use cases around the world, and then educate the market and at the same time educate regulators to change regulatory policy towards the spectrum of 4G and 5G."
5G: From A Reluctant Start to a Powerhouse Technology
"5G is all about money. It's all about transformation," Huawei CTO, Paul Scanlan
Paul Scanlan's name is deeply linked to 5G as he has been the global ambassador within the organisation, shipping Huawei's most important technological development in recent years worldwide and presenting it to governments, telecoms and industry leaders. 5G is a new and expensive technology and governments, regulators and telecom operators undertook a massive investment when rolling 4G only a few years back. So there is a challenge to work together and to make sure that these actors would be open again to go through the same process.
In fact, recent figures by IoT Analytics show that the number of connected devices that are in use worldwide now exceeds 19 billion and it is expected to surpass the 34 billion mark by 2025. Likewise, IDC predicts that the collective sum of the world's data will grow from 33 zettabytes in 2018 to a 175ZB by 2025, for a compounded annual growth rate of 61 percent. Current network technology is obviously inefficient to handle these numbers and it seems that 5G has become the only practical technology capable of dealing with it.
"When we finalized the standards for 5G, which it was in October of 2017, only four months later Huawei demonstrated an end-to-end fully operational 5G network in a consumer environment. By the end of 2018, most big tech companies including Samsung and, of course, Huawei have already started rallying around 5G offerings and solutions to countries, more specifically in pioneering countries the likes of South Korea, the US, China – where millions of people queue up for access to 5G handsets – and the United Kingdom in Europe. That's very quick for the industry, quite frankly. With many governments releasing  5G spectrum and Operators understanding the value it will bring to their business, it just created the perfect storm for 5G to jump forward."
According to Digital Trends, 5G peak data rates can hit 20Gbps downlink and 10Gbps uplink per mobile base station and average speeds ranging from 100Mbps download and 50Mbps of upload speed in a consumer scenario, the pros were obvious. ICT companies and industries, including Huawei, have already seen these massive benefits and possibilities 5G would bring along, and that the technology was clearly ready to take off
"The first thing about 5G was that the standard had been ratified already. You have vendors building network equipment, but more importantly you have vendors, more than one, offering smartphones and building CPE (Customer Premises Equipment) for fixed wireless solutions, which is an important new service offering. The second thing was that whilst initially, many telecom operators were reluctant to invest in 5G because they thought it was very costly, they quickly realized that you need to invest in 5G because consumption of data services continued to increase 30 or 40 per cent in pretty much every market. Given the efficiencies that 5G would bring, it made sense to invest in 5G."
5G Challenges And Myths
5G requires collaboration. 5G requires a new DNA and cross industry efforts. Paul Scanlan and Huawei believe in this and have been working on the best ways to manage the challenges of 5G and ways to do business and infrastructure ecosystems.
However, there are some challenges and controversies around this technology. Health concerns have arisen recently due to electromagnetic radiation; 5G requires a costly infrastructure; as it happened with 3G rollout, there are high expectations with 5G that may not materialize – as Paul did point before. And with billions of devices connected at the same time, there are also privacy and cybersecurity risks to be aware of. However, Paul is keen to explain and dismantle these myths by creating awareness, educating and promoting a cross-collaboration amongst all players involved in the process.
The task to make governments, businesses and consumers alike to trust this technology has been one of his major concerns, and all his efforts – and for Huawei, which operates in over 171 countries. Paul believes that the only way that all of these myths can be dismantled is through education, collaboration, appropriate regulatory framework and a change of traditional mindsets. And that includes educating governments and consumers and setting up partnerships with global key operators.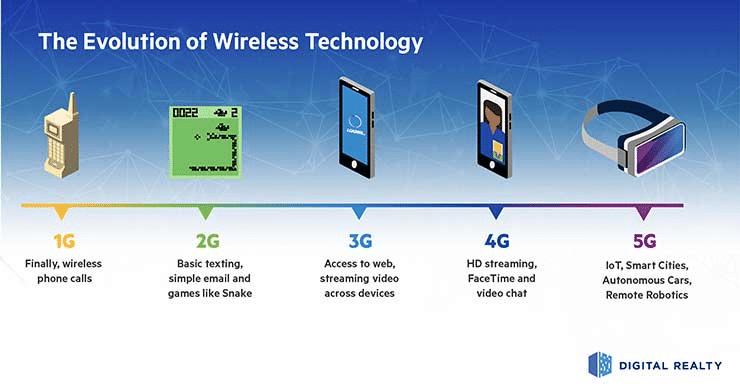 Paul has been elaborating on 5 reasons to trust 5G:
1. No harmful electromagnetic fields
The first plus point identified by Huawei's CTO was that 5G does not emit harmful electromagnetic fields. A report by the World Health Organisation declaring that radio waves are "so low that they are insignificant and do not affect human health" was referenced, and TV and radios were said to emit more radiation than phones.
2. 5G is more secure than 4G
The second reason Scanlan gave to trust 5G was that it is more secure than 4G by design, citing differences in encryption of personal data as the main factor.
"Your ID is not encrypted on 4G," explained Scanlan. "What we do with 5G is we encrypt it." Here comes into place what Paul Scanlan describes as a shared responsibility between all layers of the end-to-end supply chain. To mitigate potential risks, every actor of the industry: vendors, operators and service providers, will add an extra layer of security towards making the network as secure as possible. And he adds that they will actually be enforced to do that by governments and regulatory policy going that way.
Three more factors were then given in regards to the security credentials of 5G:
• End-to-end security between public land mobile networks (PLMNs)
• Unified authentication between 5G, Wi-Fi and Long-Term Evolution (LTE)
• A stronger security algorithm; while 4G has a key length of 128-bit, 5G will have 256-bit encryption.
3. 5G will spur economic growth
5G is predicted to increase the GDP of the manufacturing, energy, transport and media industries by 3-5% by 2030. According to Paul, 5G will impact most of industries and sectors, with manufacturing (4.3%), energy (4.7%) and entertainment (4%) growing at a faster rate. The impact will be even more profound in the healthcare industry, as it will benefit greatly from the 5G connection speed and overall improvements.
He also pointed out the total impact on manufacturing. In North America, 5G usage is thought to boost the sector some $94.4 billion, in Europe and Central Asia $205.4 billion while being East Asia the part of the world that will benefit the most by boosting the manufacturing industry some $351.6 billion
4. 5G will produce less carbon than 4G
Scanlan states that 5G would be much more eco-friendly than its predecessor. In terms of energy consumption, 4G uses around 3.3w / MHz while 5G consumption is about 0.13w / MHz. Furthermore, faster network deployment is expected to emit less CO2 than slow or medium deployment so it will save energy in the long-term.
"If we continue to deploy 2/3/4G the mobile network will double the total carbon footprint of the mobile network within 5 years, but deploying 5G has the potential to maintain carbon footprint at the current level," Paul stated.
5. 5G increases trust in digital systems
The final reason given to trust 5G was that its capabilities, when applied to various digital systems, could cause users to trust those systems more.
And the best way to explain how 5G is a trustworthy technology and how it can really change the quality of life of people and industries is through small successes in real-life scenarios. "The devil is in the details", he pointed out. "You have got to pick a few use cases to prove it really works, it can be a manufacturing plant, a hospital, a medical clinic, a small scale urban area. You need to bring an ecosystem of players from governments, various industries, vendors, consumers and develop the solutions. Only then can we demonstrate how everything works together and how it improves the quality of life for consumers and transform the industry. In the UK they are doing exactly that already, involving many cross-industry players from different sectors, including government representatives."
5G Requires A Collaborative Effort
Paul Scanlan also highlights as follows: "I try to approach things differently. For example, my objective was that if we can show the telecom operators how to collaborate within different industries then they would be willing to invest in more than just connectivity, they would be investing in solutions built on 5G, IoT, Cloud and AI that transform the future of society."
Huawei has since then boost its presence in media as well as closing deals worldwide with top universities. Currently, Huawei has increased its annual spending on research and development (R&D) to between $15 billion and $20 billion and invests more than its 10% of its sales revenue to such end. That puts the company among the world's top R&D spenders. Amazon and Alphabet, the two biggest spenders on R&D in the United States, spent $22.6 billion and $16.6 billion, respectively, in 2017, according to financial data company Factset.
Huawei has also set up their own facilities, called X labs, where they actually perform all these different tests to build a perfect ecosystem. These X Labs are dedicated to discovering, developing, and nurturing new applications that will make great contributions to the wireless communication industry by researching wireless on wireless network services and users to construct an open and robust ecosystem. The ultimate goal of these X Labs is to share and integrate what they found in collaboration with other institutions.
"People and players need to collaborate if they are to implement 5G. Governments, universities and research centres, industries all need to work together. They know they can't do it alone," said Paul. In fact, everything starts with education, especially regarding emerging technologies. "Huawei sets collaborations with universities as an important component in innovation and talent development in the company, and with countries around the world because that is the only way they can innovate, thanks to these joint collaborations."
Changing our mindset is as crucial as education and collaboration. "Collaboration by itself won't work if we don't think differently, or we are not incentivised to think differently. If you exclude companies like Huawei, for example, you are not going to get the best of the technology. Huawei is a leading player in 5G development so it doesn't make any sense that the leading %G player is excluded from something that will make a global difference. We want to show all players what 5G can really do and that they need have to have an open mind to adapt to these technologies the same way we all have adopted Google and Youtube. 5G can't be done without involving the most innovative players in this ecosystem. That is not what digital transformation is about."
Huawei has grown to be the number one company for both fixed and mobile products and services worldwide and leading the 5G inception and roll out in the world. In fact, Huawei was one of the first pioneers in developing and implementing full range of 5G end-to-end commercial products and only in 2018 the company conducted 5G tests with 182 carriers worldwide, signed more than 30 commercial contracts for 5G, and shipped more than 40,000 5G base stations to markets around the world.
"5G is a platform for transformation. It is more than just a connectivity layer. It provides the most cost effective, most secure technology to enable massive connections with the lowest latency whilst providing the least carbon footprint. And combined with IoT, Cloud and AI will reshape the world, and in my opinion together these will bring true digital transformation," concluded Paul Scanlan.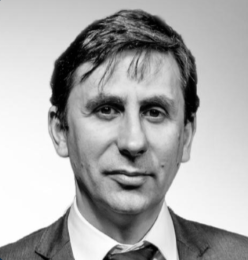 Dinis Guarda is an author, academic, influencer, serial entrepreneur, and leader in 4IR, AI, Fintech, digital transformation, and Blockchain. Dinis has created various companies such as Ztudium tech platform; founder of global digital platform directory openbusinesscouncil.org; digital transformation platform to empower, guide and index cities citiesabc.com and fashion technology platform fashionabc.org. He is also the publisher of intelligenthq.com, hedgethink.com and tradersdna.com. He has been working with the likes of UN / UNITAR, UNESCO, European Space Agency, Davos WEF, Philips, Saxo Bank, Mastercard, Barclays, and governments all over the world.
With over two decades of experience in international business, C-level positions, and digital transformation, Dinis has worked with new tech, cryptocurrencies, driven ICOs, regulation, compliance, and legal international processes, and has created a bank, and been involved in the inception of some of the top 100 digital currencies.
He creates and helps build ventures focused on global growth, 360 digital strategies, sustainable innovation, Blockchain, Fintech, AI and new emerging business models such as ICOs / tokenomics.
Dinis is the founder/CEO of ztudium that manages blocksdna / lifesdna. These products and platforms offer multiple AI P2P, fintech, blockchain, search engine and PaaS solutions in consumer wellness healthcare and life style with a global team of experts and universities.
He is the founder of coinsdna a new swiss regulated, Swiss based, institutional grade token and cryptocurrencies blockchain exchange. He is founder of DragonBloc a blockchain, AI, Fintech fund and co-founder of Freedomee project.
Dinis is the author of various books. He has published different books such "4IR AI Blockchain Fintech IoT Reinventing a Nation", "How Businesses and Governments can Prosper with Fintech, Blockchain and AI?", also the bigger case study and book (400 pages) "Blockchain, AI and Crypto Economics – The Next Tsunami?" last the "Tokenomics and ICOs – How to be good at the new digital world of finance / Crypto" was launched in 2018.
Some of the companies Dinis created or has been involved have reached over 1 USD billions in valuation. Dinis has advised and was responsible for some top financial organisations, 100 cryptocurrencies worldwide and Fortune 500 companies.
Dinis is involved as a strategist, board member and advisor with the payments, lifestyle, blockchain reward community app Glance technologies, for whom he built the blockchain messaging / payment / loyalty software Blockimpact, the seminal Hyperloop Transportations project, Kora, and blockchain cybersecurity Privus.
He is listed in various global fintech, blockchain, AI, social media industry top lists as an influencer in position top 10/20 within 100 rankings: such as Top People In Blockchain | Cointelegraph https://top.cointelegraph.com/ and https://cryptoweekly.co/100/ .
Between 2014 and 2015 he was involved in creating a fabbanking.com a digital bank between Asia and Africa as Chief Commercial Officer and Marketing Officer responsible for all legal, tech and business development. Between 2009 and 2010 he was the founder of one of the world first fintech, social trading platforms tradingfloor.com for Saxo Bank.
He is a shareholder of the fintech social money transfer app Moneymailme and math edutech gamification children's app Gozoa.
He has been a lecturer at Copenhagen Business School, Groupe INSEEC/Monaco University and other leading world universities.