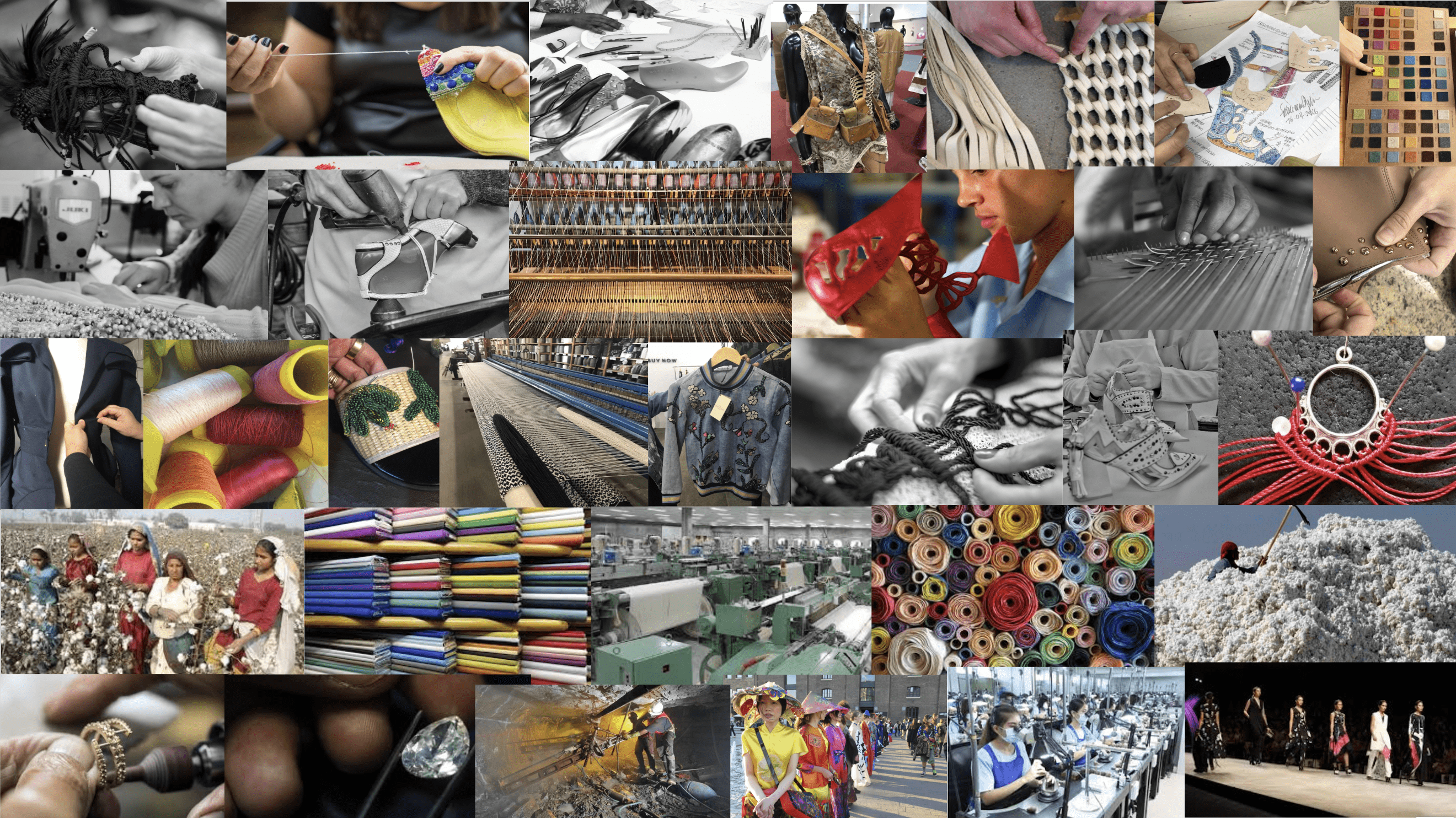 Francesca Giobbi is a global fashion designer and serial entrepreneur. Meeting Francesca is like meeting an inspiring being. She is the founder of the global social impact blockchain directory, and supply chain marketplace freedomee.com. Francesca is a force of nature filled with soulful energy conveyed by her sparkling eyes and passion to change the world. When we meet Francesca we feel how she is "walking the talk" of fashion with a purpose, and how her contagious enthusiasm around social impact, sustainability, ethical fashion, blockchain technology for good and innovation, are not just empty words, but projects put into practice.
Francesca Giobbi is an Italian Brazilian fashion designer and producer, recognized by leading personalities and brands. She began her career at 18 years old when she moved to Italy to study at Milan European Institute of Design. While there, she had the opportunity to work for leading global personalities such as Bjork, Penelope Cruz and Luxury brands such as Versace and many others.
This was the first small step of a life career dedicated to fashion, walking all its avenues and meeting the faces and souls of people behind brands such as Prada, Gucci, Armani, and Sergio Rossi. One decade ago, she decided to launch in Brazil her own luxury shoe brand, combining her refined taste in terms of texture, form, color, and embroidery with her deep knowledge of handicraft. Her goal was to make beautiful and ethical products. But something was about to happen to her. May 5th, 2015, Francesca found herself in India facing the sad reality of what was happening behind the corridors of fashion shows: Luxury brands were producing their shoes in factories in Mumbai, where young workers labored in inhumane conditions. Francesca, who is the mother of three children, could simply not ignore that harsh fact and decided to make something about it. That was the beginning of her project "fashion that transforms lives – fashion movement for the better" and now "freedomee".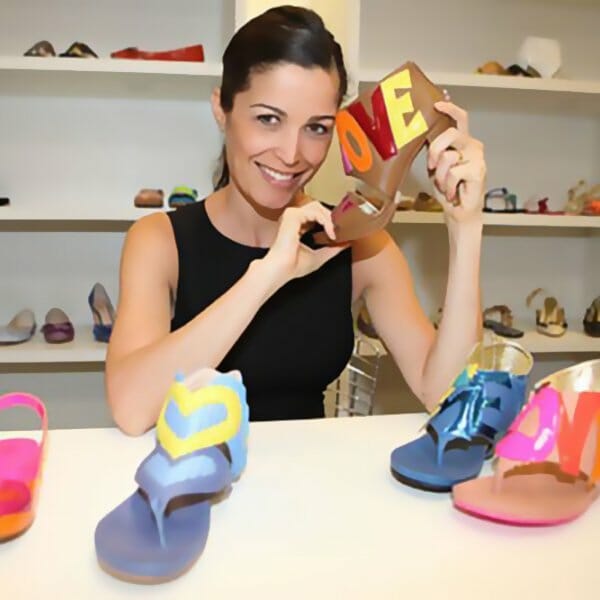 In this fascinating interview with Francesca, we travel with her throughout her life and experiences, and her most recent projects which are dear to her heart. What guides Francesca is a desire to contribute to a better world. We talk about the new freedomee project that is Francesca's fashion for good platform, committed to her mission of raising awareness and the ethical standards of the fashion industry, by focusing on her ideology of the 5 Pillars: social, cultural, economic, technologic, ecological … and many other things.
Can you tell us about you and your profile?
I am the granddaughter of a Brazilian ambassador, of Italian, Portuguese and Spanish descent. I grew up alongside my mother, surrounded by fabric and seamstresses. I fell in love with handmade clothing, while living in that nurturing environment! My professional life then began when I turned 18, during my freshman studies year towards a degree in Interior Architecture in Milan. Since then, and for 27 years now, I have been working within the international fashion industry. For 11 of those years I worked in sales for the international showrooms of Prada, Gucci, Armani, Versace, Sergio Rossi, Donna Karan and Jil Sander. I also worked with the prestigious clothing departments of department stores such as Harrods, Selfridges, La Rinascente, Le Bon Marche, Galeries Lafayette, Isetan, Quartier 206, Neiman Marcus, Bergdorf Goodman, El Corte Ingles, Fashion Clinic, Daslu, and many others. For years I produced and developed my own brand, named Francesca Giobbi, and my own shoe and leather accessories factory in Brazil. For 11 years, I also outsourced shoe and leather accessories collections in Brazil, China, India and Italy.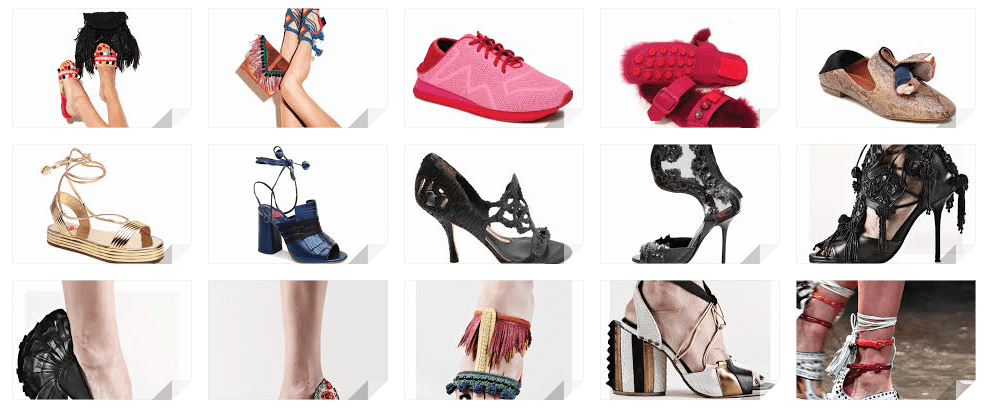 Who made you what you are now?
The strongest influences that shaped me as a woman, were the values passed on to me by my mother, and also witnessing the unfair competition of the global fashion industry. Those 2 experiences made me discover my purpose: To help and rescue the human being and the environment, by doing something to improve the fashion industry. I call my purpose "fashion that transforms lives – fashion movement for the better". This movement is structured by 5 sustainable pillars, which drive the ethos of my new project "freedomee."
You grew up between different cultures – Brazil, Portugal and Italy. How has that multicultural experience shaped your personality?
My maternal family has Portuguese, Spanish and Dutch roots. They were migrants that settled in North Brazil, and created the bourgeois families of that region. The paternal side of my family, is from Italy, more precisely from Piemonte and Lombardy. They migrated to Brazil during the 30s to build roads. Thus, I grew up in an international home, with parents living in various countries, from America, Europe and Asia. I also studied in international/foreign schools.
What people and personalities have been critical and dear to you as a person and professional?
"Nonna" (grandmother) was my main role model, in terms of character. She was also the one who passed on to me a deep faith in God. Professionally, I would say that the brands Donna Karan and Prada, really influenced me. These were revolutionary brands, back in the day, particularly in terms of their role in the development of a cosmopolitan female empowerment attitude, conveyed through clothing. These were brands very innovative in terms of fabrics, versatile modeling and usage of accessories. These were the times that saw the birth of "the great look " for the mother who was also a professional, thus in "need" of being both comfortable and beautiful on all occasions!
In terms of modeling and the hand made fashion industry, I was also very influenced by the shoe designer Salvatore Ferragamo. He will always be that person to me, who not only identified her clients but also made use of his own and his collaborator's hand made (manual) skills. Ferragamo developed his collections, inspired by handicrafts. His unique, sophisticated look has been combined with inspiration from Italian theatre and architecture. His shoes were beautiful both outside and inside. One could say, they embedded in them the souls of his/her clients.
You were educated in Brazil and Italy. Can you tell us about your education?
As a child, I studied in various international schools: Miguel de Cervantes (Spanish School); Santa Marcelina (Italian School); Graded (American School); and St Paul's (British School), all located in São Paulo. I also attended various summer schools located in Europe. I was educated in so many different languages, that I can speak them all (even if not all that well in some cases!!). Then, I graduated as an Interior Architect at Milan European Institute of Design. Between mothering 3 children, working at luxury showrooms, developing my own business and factory, shops and international brand, and outsourcing projects in sustainable fashion, I was still able to attend further training courses, in areas such as sewing, modeling, sales, and marketing. Besides all this, I continually studied consumer trends and pursued my interests and research in biblical and philosophical studies, neuroscience and quantum physics.
You have been working with design and fashion schools can you let us know more about this?
As a student in Italy, at the Milan European Institute of Design, I had a part-time job. I became the assistant of Elio Fiorucci in his fashion creation course. This experience happened during the nineties when Made in Italy was beginning to internationalize. During that time, I learned how to connect with various nationalities to solve some of the problems of creating a fashion collection. That was a valuable experience that I was able to adapt and use, in all my shoe collections. Then with the movement "Fashion for the better", I began delivering various talks about sustainable fashion production, and the circular economy at universities and unions such as the Fashion Faculty of Santa Marcelina, the Fashion Faculty of FAAP;the Fine Arts Faculty of Sao Paulo and the Catholic University of Porto and many others. I also delivered talks at shoe industry unions in Brazil and Portugal, where I spoke about the importance of uniting the handicraft and lean industry, keeping in mind the enhancement and cultural rescue of the traditions of each region.
Education is one of your passions. How can we prepare the new generations entering the industry?
I believe that the solution for the fashion industry is to be found through training programs in handicraft skills and creativity. Over the course of my long professional career, I came to understand that the best approach to achieve a sustainable industry is by combining creativity in terms of multi-ethnic handicrafts with the manufacturing technology of raw materials and clothing industries. I hold close to my heart my mission of developing a positive socio-environmental impact in the industry. I came to realize that a lean industry focused on functional design products, combining zero waste with a recycling vision, is what the production industry can most benefit from, particularly through the customization of various micro-entrepreneurs, working with handicrafts and developing various products. This would be beneficial not only to the society overall, but it would also bring about economic growth to the local and global micro-entrepreneurship movement. I developed this idea, informed by my experience of 27 years, and by what I learned from conversations with fashion designers, factory owners, marketers, journalists, fashion models, retailers and other fashion professional during the past 4 years while working with the movement "fashion for the better".
During my research, I developed sustainable metrics, that is based on 5 pillars. These aim to measure the sustainability of the circular economy and the positive socio-ecological impact of any given company. They are part of the trademark freedomee. The 5 pillars are social, cultural, ecological, technological and economic.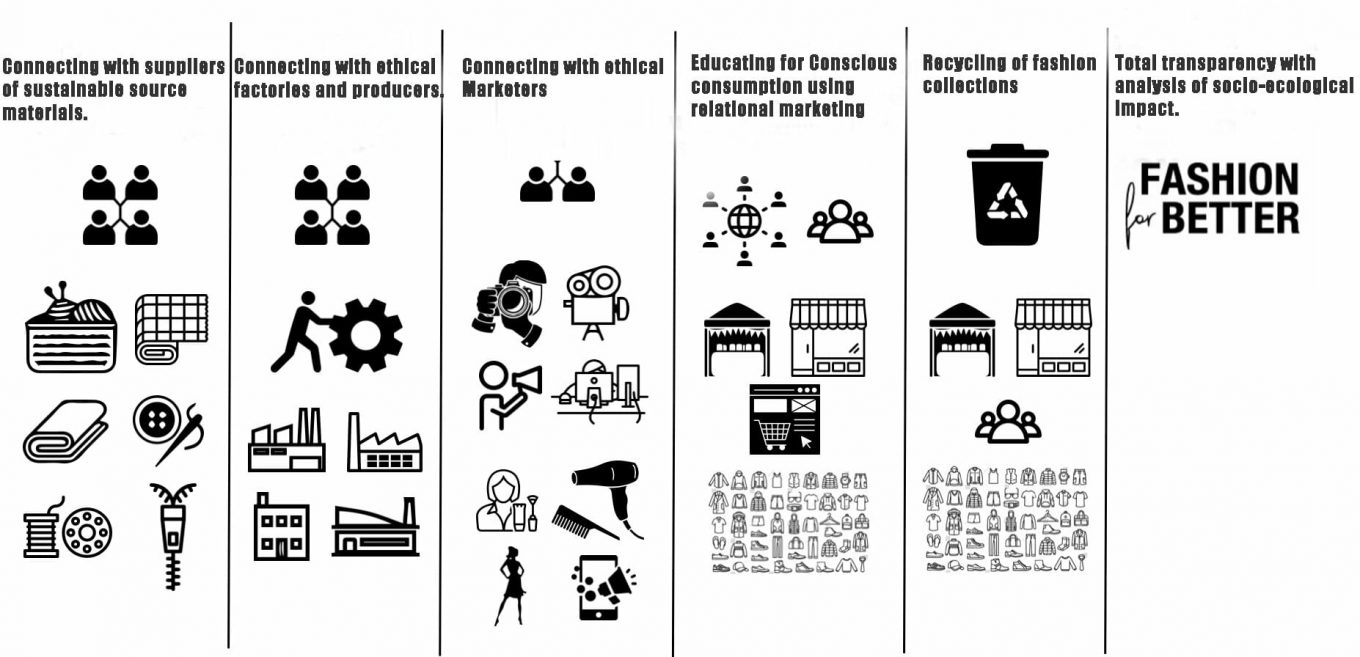 How can we train and educate different players in the fashion industry to the major tech and geopolitical challenges upcoming in the near future?
We need to foster more recycling in the industry. We also need to educate and train micro-entrepreneurs into developing a mindset focused on factory sustainability and sustainable consumption. This needs to be done along with educating the new generations, studying fashion design and sustainable business management degrees. Finally, it is necessary to help and support local governments and councils with their training given to micro entrepreneurs about fashion, technology, and applied management, so these are fit to work with the upcoming industry 4.0 +.
Part 2 will be posted tomorrow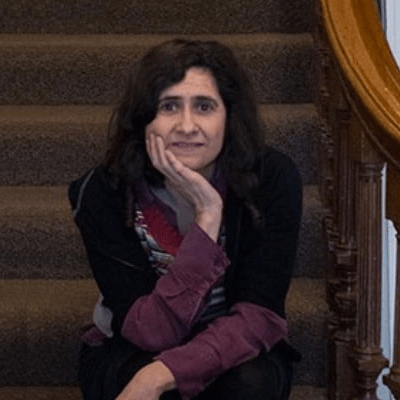 Maria Fonseca is the Editor and Infographic Artist for IntelligentHQ. She is also a thought leader writing about social innovation, sharing economy, social business, and the commons. Aside her work for IntelligentHQ, Maria Fonseca is a visual artist and filmmaker that has exhibited widely in international events such as Manifesta 5, Sao Paulo Biennial, Photo Espana, Moderna Museet in Stockholm, Joshibi University and many others. She concluded her PhD on essayistic filmmaking , taken at University of Westminster in London and is preparing her post doc that will explore the links between creativity and the sharing economy.