Gediminas Galkauskas is an experienced data-driven marketer, a business growth expert, and the current Chief Marketing Officer (CMO) of Atlas VPN, a leading virtual private network (VPN) provider. He is the guest in the latest episode of the Dinis Guarda YouTube podcast to discuss the prime need of how Virtual Private Networks (VPNs) can help getting personal and business cybersecurity measures in place in the digital age. The podcast is powered by platforms like openbusinesscouncil, citiesabc, and fashionabc.
In the era of the internet, where our lives are closely interlinked with technology, privacy and security are major concerns. A Virtual Private Network (VPN) is a tool that can help address these concerns by providing a secure and private connection to the internet. A Virtual Private Network (VPN) is a technology that creates an encrypted and secure connection over the internet between a user's device and a remote server, masking its IP address and online activities from prying eyes.
A VPN is essentially a private network that extends across a public network, like the internet. It allows users to send and receive data across public networks as if their devices were connected to a private network. This is achieved by encrypting the data that is transmitted over the internet, making it unreadable to anyone who may intercept it.
Founded in 2019, Atlas VPN makes digital privacy and security accessible to all. The company provides a high-quality VPN service that helps users worldwide safeguard their online life and access content without censorship and restrictions. Speaking about Atlas VPN, Gediminas highlighted:
"Privacy is a human right. We provide encrypted secure connections for people. We believe we are important to the world, because we are a smart choice. We offer high quality security and privacy at an affordable price for all." 
---
More interviews
System Architecture, Software Design, And Open Blockchain: Kåre Kjelstrøm, CTO and CPO of Concordium Group, In The Latest Episode Of Dinis Guarda YouTube Podcast Series
Innovation and Trading Between India And Europe: Poul V. Jensen, Managing Director At EBTC, In The Latest Episode Of the Dinis Guarda YouTube Podcast Series
The Multi-Faceted Aspects Of A Modern Virtual Speed Dating App: Zach Schleien, CEO Of Filteroff, In Dinis Guarda YouTube Podcast Series
The Raise of Blockchain In France: Aurélien Onimus, CEO of Seein-apps.com, In The Latest Episode Of Dinis Guarda YouTube Podcast
---
VPN: A layer of security in the digital age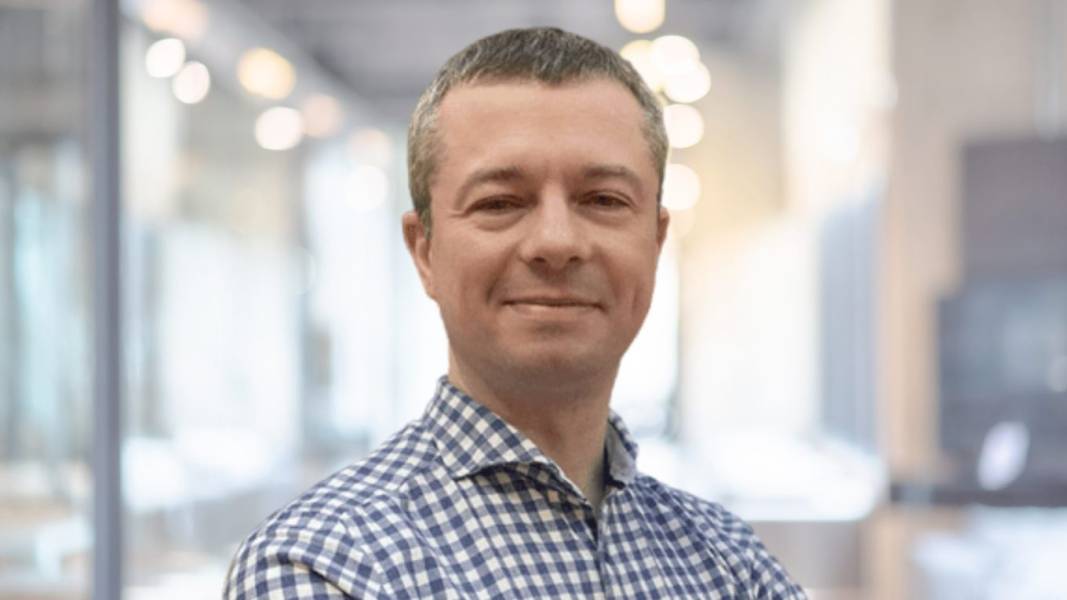 The internet has become an indispensable part of our lives, with most of our daily activities being conducted online. We shop, bank, socialize, and work online, which has made us increasingly vulnerable to cyber threats such as hacking, identity theft, and data breaches.
Most of the websites, social media platforms, and apps track their users, collect their personal data, and sell it to third-party companies. VPNs encrypts the internet traffic of the users and masks their IP address, making it impossible for anyone to track their online activity.
Cybercriminals are constantly on the lookout for vulnerable devices to exploit. VPNs add an additional layer of security to users' internet connection. This encrypts their online activity, securing their personal data and making it difficult for hackers to intercept or steal their information.
Alerting the audience, Gediminas and Dinis agreed:
"Along with the good things happening in the digital world, there are also bad things happening simultaneously. The technology is growing faster than humans can comprehend. Every technology does have some weak points and bad actors are looking for it 24/7. If you are not spending your time thinking about your online safety and privacy, then it's not a matter of "if", but of "when" that your data gets leaked. And the scale of repercussions may be quite huge."
Intelligent VPN systems
Virtual Private Networks (VPNs) have been a critical tool for securing internet connections and safeguarding privacy for many years. However, with the rapid evolution of technology, the functionality and security of VPNs have improved significantly. One of the latest developments in VPN technology is intelligent VPNs, which incorporate artificial intelligence (AI) and machine learning to improve performance, security, and user experience.
Intelligent VPN technology uses AI algorithms to analyse network traffic, detect patterns, and identify potential security threats. This way, intelligent VPNs can automatically block malicious traffic, prevent DDoS attacks, and provide enhanced security against malware and other cyber threats.
"When we talk about security and privacy, AI can find those things that really need to get improved by making smart suggestions, what humans might tend to miss", Gediminas told Dinis.
Highlighting the need for VPNs, Gediminas said:
"No technology can protect you unless you take some proactive steps. In many cases, there is always a human factor responsible for loss. Privacy is just about a mindset. It's basically a learned behaviour. You need to have a checklist, and good and reliable apps give you that layer of protection."
About citiesabc.com
https://www.citiesabc.com/
https://twitter.com/citiesabc_
About openbusinesscouncil.org
https://www.openbusinesscouncil.org/
4IR: AI Blockchain Fintech IoT Reinventing a Nation by Dinis Guarda and Rais Hussin (4irbook.com)
Dinis Guarda citiesabc openbusinesscouncil Series is also available as podcast on:
Apple Podcasts: https://podcasts.apple.com/us/podcast/dinis-guarda-citiesabc-openbusinesscouncil-series/id1510330391
On Spotify: https://open.spotify.com/show/1vA8KaDaRpJ0mAfpNbfTSF?si=H_WngL4RSOyu1W7VAmM41w&dl_branch=1
Google Podcasts: https://podcasts.google.com/feed/aHR0cHM6Ly9mZWVkcy5idXp6c3Byb3V0LmNvbS8xMDMyMzg4LnJzcw==
Amazon Music: https://music.amazon.com/podcasts/953a5156-823c-4e86-baeb-4fda1128e44c/DINIS-GUARDA-CITIESABC-OPENBUSINESSCOUNCIL-SERIES
With a driving passion to create a relatable content, Pallavi progressed from writing as a freelancer to full-time professional. Science, innovation, technology, economics are very few (but not limiting) fields she zealous about. Reading, writing, and teaching are the other activities she loves to get involved beyond content writing for intelligenthq.com, citiesabc.com, and openbusinesscouncil.org