Dinis Guarda YouTube podcast series is a 2-year-long interview-like series that features prominent entrepreneurs, global thought leaders, scientists and experts whose ideas are innovative and game-changer. In its latest episode, Dinis Guarda interviews the Managing Director at European Business and Technology Centre, Poul V. Jensen, to discuss the nuances of business, technology, and innovation in two of the biggest economies of the world: India and the European Union. 
The Dinis Guarda YouTube podcast features Poul V. Jensen, Managing Director of EBTC headquartered in New Delhi, India, in its latest episode. Introducing his guest, host Dinis highlights the cultural diversity that Poul brings with him. Parented with Danish background, and travelled across various cities across the world during his early years including Indonesia, Africa, Canada, Australia, New Zealand, and Germany, Poul is enriched with a multi-cultural experience.
Sharing the secret ingredient of his skill set, he said: "What I have learned is having to be open to different people. Having empathy brings you a long way in a lot of discussions and negotiations. It is all about stakeholder management."
---
More Interviews
BooksABC, The New Youtube Series By Author And Entrepreneur, founder of citiesabc.com openbusinesscouncil.org Dinis Guarda, Kicks Off With "The Metaverse Handbook" Review
James Zhang, CEO The Concept Art House – Games, Art And NFTs
Adam Hollander, Serial Entrepreneur, Pack Leader at Hungry Wolves – NFT, Gamification
Interview with Rishi Kapoor, Founder & CEO of paus.tv – The Revolutionary Streaming Platform For Independent Creators
Interview Kireet Khurana, Filmmaker & Creator Of Animation Film "Toonpur Ka Superhero" – Homelessness In India: The "Invisible Visible"
The Multi-Faceted Aspects Of A Modern Virtual Speed Dating App: Zach Schleien, CEO Of Filteroff, In Dinis Guarda YouTube Podcast Series
---
EBTC: A bilateral responsibility
With a Master's in International Business, Poul entered the Indian markets during the initial years of his career. Having spent almost two decades in India, he is well aware of the business, technology, and innovation nuances in the country. Poul joined EBTC in 2010, at a time when it was simply a project that was agreed upon between the two economies in 2008 at EU India Summit.
"That was 12 years ago, and since then EBTC has also undergone a tremendous transformation and evolution," he recalled. "Right now, I feel in all those years, that we're at the right place and at the right time. I know there's a lot going around in the world: geo-political imbalances and all. But in India, my sense is that it is getting interpreted in a positive manner by way of saying it is an opportunity, and I see it as my role as my task today to convey that opportunity to Europe," he said.
Analysing EU economy
Dinis asked Poul to explain the current state of European businesses from his expert opinion. Poul shared that as a leader on the global stage, Europe needs cohesion and collaboration among member states. Highlighting the opportunities that the EU is finding across the world, Poul also expressed concerns about geo-political imbalances and complacent work cultures that exist there.
"Being productive means collaborating across the boards and markets. Because this way you will feel the need to work and think differently.", he said.
A catalyst in accelerating India's progress
Elaborating on EBTC's contribution in harnessing potentials that lay within the diverse layers of the Indian economy, Poul told Dinis that EBTC is a collaborative platform that offers a wide network of resources and access tools to set up a thriving business ecosystem within the EU India corridor.
He also explained various handy tools like India-Readiness Kit, E-mobility clusters, and forums that have enabled EBTC to benchmark some of the outstanding examples of EBTC's work in the country like Smart City Initiatives, and Sports Clusters.
"We are hoping to accelerate the uptake of interesting technologies to deal with problems that are bit defined by local communities. We've been very active in clean energy, urban mobility, and water and waste. We've also been active in sports. There are a lot of sports facilities that can be turned into a lot more sustainable and efficient places and create a lot more activities for communities. That way, we are actually tapping into a large pool of CSR funds that are available in India.", he said.
Ensuring a bright future for EU and Indian economies
To understand the future trajectory of EBTC's work in the future, Dinis asked Poul to explain the challenges that are prevalent in this corridor. Highlighting the lack of scalability in the present-day SMEs within the EU, Poul said that India can leverage EBTC's network to utilise the declining SMEs in the EU and scale them for its local demands for a sustainable ecosystem.
Concluding an enlightening interview, he said:
"India, for sure, can learn a lot from the research and innovation space in Europe. It is quite structured to get a lot of input from a lot of stakeholders. On the other hand, Europe can find opportunities to scale its technology and business capital to the immense Indian markets. EBTC's collaborative DNA guides us to be bilateral in its true sense to build an efficient corridor in the coming years."
About citiesabc.com
https://www.citiesabc.com/​​​​​​​​​​​
https://twitter.com/citiesabc__​​​​​​
About openbusinesscouncil.org
https://www.openbusinesscouncil.org/
4IR: AI Blockchain Fintech IoT Reinventing a Nation by Dinis Guarda and Rais Hussin (4irbook.com)
Dinis Guarda citiesabc openbusinesscouncil Series is also available as podcast on:
Apple Podcasts: https://podcasts.apple.com/us/podcast/dinis-guarda-citiesabc-openbusinesscouncil-series/id1510330391
On Spotify: https://open.spotify.com/show/1vA8KaDaRpJ0mAfpNbfTSF?si=H_WngL4RSOyu1W7VAmM41w&dl_branch=1
Google Podcasts: https://podcasts.google.com/feed/aHR0cHM6Ly9mZWVkcy5idXp6c3Byb3V0LmNvbS8xMDMyMzg4LnJzcw==
Amazon Music: https://music.amazon.com/podcasts/953a5156-823c-4e86-baeb-4fda1128e44c/DINIS-GUARDA-CITIESABC-OPENBUSINESSCOUNCIL-SERIES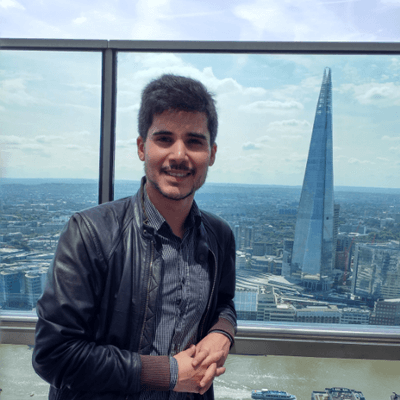 Hernaldo Turrillo is a writer and author specialised in innovation, AI, DLT, SMEs, trading, investing and new trends in technology and business. He has been working for ztudium group since 2017. He is the editor of openbusinesscouncil.org, tradersdna.com, hedgethink.com, and writes regularly for intelligenthq.com, socialmediacouncil.eu. Hernaldo was born in Spain and finally settled in London, United Kingdom, after a few years of personal growth. Hernaldo finished his Journalism bachelor degree in the University of Seville, Spain, and began working as reporter in the newspaper, Europa Sur, writing about Politics and Society. He also worked as community manager and marketing advisor in Los Barrios, Spain. Innovation, technology, politics and economy are his main interests, with special focus on new trends and ethical projects. He enjoys finding himself getting lost in words, explaining what he understands from the world and helping others. Besides a journalist, he is also a thinker and proactive in digital transformation strategies. Knowledge and ideas have no limits.