The world of business is ever-evolving, and staying ahead of the curve is essential. One of the ways to ensure this is through continuous learning. Among the myriad educational opportunities available today, the value of an online Master of Business Administration (MBA) is worth exploring, especially for small business owners. This piece highlights how an online MBA can help you grow your small business effectively and efficiently.

Unearthing the Treasure of Online MBAs
A key strength of an online MBA is the rich array of knowledge and practical insights it provides. These programs empower you with a comprehensive skill set encompassing different business domains like finance, marketing, strategic planning, and human resources. With these skills, you can make well-informed decisions, streamline your business operations, and chart a successful path for your company.
Another great advantage of these programs is the flexibility they offer. Unlike conventional in-person courses, learning online allows you to learn at your pace and convenience, giving you the liberty to balance your education with your business commitments effectively.
Another significant benefit is the global network you can build. Online MBA programs connect you with professionals worldwide, providing opportunities for collaboration, partnerships, and mentorship—valuable resources for a small business owner.
 The Impact of an Online MBA on Small Business Growth
When you pursue an MBA, you acquire diverse skills that are instrumental in driving your small business growth. The strategic planning and financial management knowledge you gain can help you identify and seize expansion opportunities. You will also learn how to craft compelling marketing strategies that attract and retain customers, thereby propelling business growth.
In addition, you'll gain insights into operational efficiency and human resource management, which are crucial for any small business. You'll understand how to streamline operations to improve productivity and profitability, and you'll also know how to build and manage a motivated team.
 Traditional vs. Online: Various Pathways to an MBA
As the business world evolves, so do the methods of obtaining an MBA. Today, aspiring professionals have several options, each with its unique features and advantages.
 Traditional MBAs
Brick-and-mortar institutions offer traditional MBAs, which provide a structured learning environment, immediate faculty access, and in-person networking opportunities. These programs also immerse students in a collaborative setting, honing their teamwork and leadership skills. However, the full-time commitment required can be a hurdle for working professionals or small business owners.
 Online MBAs
In contrast, online learning offers unparalleled flexibility. You can access your coursework, interact with faculty and peers, and submit assignments anytime, anywhere. This flexibility allows you to balance your work, studies, and personal commitments effectively. Moreover, your technological skills will inevitably improve, an essential competency in our digital age.
Contrary to popular belief, these programs also offer networking opportunities. Many programs now incorporate interactive features like video conferencing and online forums, and even in-person residencies, effectively simulating the classroom experience.
 Online MBAs – Where to Obtain One
The online MBA space has seen a proliferation of programs from esteemed institutions worldwide. Notably, many universities have transitioned from offering solely traditional programs to incorporating online and hybrid models.
One such noteworthy institution is St. Cloud State University. The St. Cloud State online MBA program is designed with a global and sustainable lens, preparing students to lead and thrive in today's interconnected business environment. The program offers flexibility, allowing students to balance their professional commitments while advancing their education.
Another institution offering a comprehensive online program is the University of North Carolina at Chapel Hill. Known for its rigorous curriculum and renowned faculty, UNC-Chapel Hill's online MBA program is designed to help students develop strategic, analytical, and leadership skills. It also facilitates networking with a diverse group of professionals – beneficial for those managing a small business.
Pennsylvania State University's World Campus offers a program with a highly collaborative, interactive format. This program aims to enhance strategic leadership skills and foster an understanding of how all business functions interrelate.
Lastly, Indiana University's Kelley School of Business boasts an acclaimed online program that gives students the flexibility to customize their course of study to match their career goals. The School also provides opportunities for international study and hands-on consulting projects, even for their online students.
 Conclusion
The decision to pursue an MBA is an investment in yourself and your small business. Whether obtained traditionally or online, an MBA equips you with a robust set of skills and a comprehensive understanding of business principles. From improving strategic decision-making to understanding market dynamics, the advantages are profound. As the world of business continues to evolve, the importance of continuous learning and adaptability cannot be overstated, and an MBA could be the tool you need to stay ahead.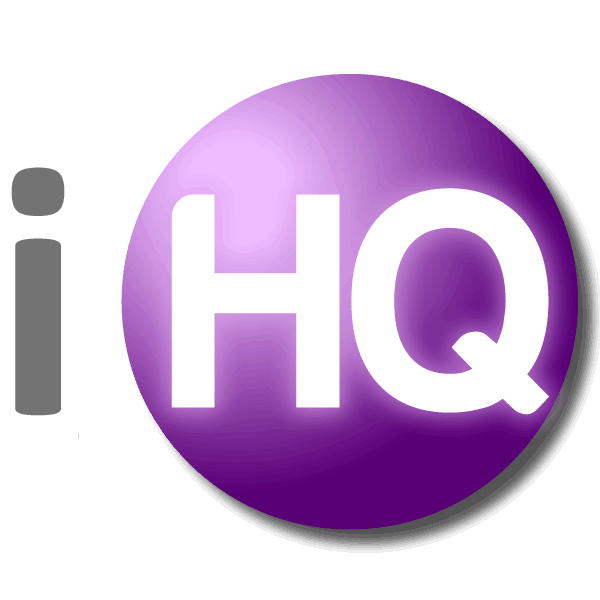 IntelligentHQ Your New Business Network.
IntelligentHQ is a Business network and an expert source for finance, capital markets and intelligence for thousands of global business professionals, startups, and companies.
We exist at the point of intersection between technology, social media, finance and innovation.
IntelligentHQ leverages innovation and scale of social digital technology, analytics, news and distribution to create an unparalleled, full digital medium and social business network spectrum.
IntelligentHQ is working hard, to become a trusted, and indispensable source of business news and analytics, within financial services and its associated supply chains and ecosystems.