"Live-streaming a virtual-reality broadcast. Downloading a 90-minute high-definition TV show to your smartphone in less than three seconds. Sending instant updates on road conditions to self-driving vehicles. These scenarios are impossible or prohibitively expensive on current cellular networks, but they should be feasible with the next generation of wireless connectivity, 5G. It promises to be 10 to 20 times faster than today's cell-phone networks," Elizabeth Woyke, MIT Technology Review
"With worldwide 5G revenues estimated at €225 billion in 2025, 5G is a key asset for Europe to compete in the global market and its cybersecurity is crucial for ensuring the strategic autonomy of the Union. On this basis, Member States should update existing security requirements for network providers and include conditions for ensuring the security of public networks, especially when granting rights of use for radio frequencies in 5G bands," European Council conclusions on a common EU approach to the security of 5G networks 
"Europe has long been one of the world's foremost innovation hubs. To continue holding its own in an increasingly competitive global market, we believe stakeholders across the region need to unite to establish some key initiatives," William Xu, Huawei's Director of the Board and President of the Institute of Strategic Research
5G, AI – Huawei and Europe's Digital Transformation, Technology giant Huawei and Europe has a long story together. Huawei's presence in Europe started some 20 years ago and, since then, the company has been establishing itself as a driver of innovation in the deployment of critical technological infrastructure of ICTs, collaborating with governments across the European Union as well as positioning itself as a leader in sales of peripherals and devices.
This story continues as the collaboration between the Chinese telecom and Europe's institutions are about to get boosted by the announcement of a whole array of joint programs and innovative projects in the areas of ICT such as 5G deployment, AI and Innovation 2.0.
"Huawei has been operating in Europe for many years. Over the last 30 years, Huawei has invested intensively to make technological breakthroughs. We have focused on innovation in engineering, technology, and solutions to address customer needs. But as we move into what we call Innovation 2.0, we will focus on theoretical breakthroughs and technological inventions based on our vision for the future. We want to closely work with researchers and industries across Europe to jointly research and explore development trends, and increase our investments in talent training and collaboration with universities," said recently Huawei's Director of the Board and President of the Institute of Strategic Research William Xu.
Huawei's Director of the Board and President of the Institute of Strategic Research, William Xu
This partnership is perhaps more crucial now than it has ever been before. Europe has traditionally positioned itself at the forefront of the technological race, though the Old Continent is starting to lag behind other countries in some critical areas. The newly formed European Commission has spotted this potential risk and has set itself the priority to achieve a true and open technological ecosystem as a joint effort for all countries in the European Union.
"The EU needs to go further in developing a competitive, secure, inclusive and ethical digital economy with world-class connectivity. Special emphasis should be placed on access to, sharing of and use of data, on data security and on Artificial Intelligence, in an environment of trust. The European Council looks forward to the Commission's recommendation on a concerted approach to the security of 5G networks," was stated by the European Council in March.
European institutions are also keen to protect Europe's digital sovereignty to keep the digital space as safe and open as possible within the boundaries of the continent. This includes thoughtful regulation towards surveilling monopolies and fighting the data business, as well as improving cybersecurity solutions to tackle threats.
To achieve these ambitions goals, European governments need to speed up and invest in new technologies that are actually able to deliver these results. These include -and must account for- the use and deployment of new ICTs like 5G, Wi Fi 6 or IoT and to promote the implementation of AI in government driven services to ensure that the digital space in Europe is at the forefront in terms of digital transformation.
But to bring this technological boost to a good port, collaborations between nations and the private sector must be in place. And it is there that the Chinese ICT company Huawei has an important role to play.
Huawei's impact in Europe
According to research carried out by Oxford Economics, Huawei's current contribution in Europe has boosted its economy by €12.8 billion through its economic activity only in 2018 and it has supported the creation of 169,700 jobs either directly or through the supply chain. Huawei is among the companies leading the way in accomplishing the EU's targets by building fast and reliable networks with all major European operators, and investing in research and development. Its 23 research facilities across 12 countries in Europe, and research programme involving 140 European universities, focusing on everything from wireless to optical technology, cloud computing and new materials are helping European industries strengthen their advantage in these areas.
"The new European Commission wants to deliver digital sovereignty for the EU by establishing a strong technological ecosystem across the continent. This report clearly shows Huawei to be among the top companies in Europe innovating the products and services that will help the EU accomplish its targets," commented recently Abraham Liu, Huawei's Chief Representative to the EU Institutions. "We are making a sizeable contribution to the EU economy, helping Europe improve productive capacity and ensuring its firms and industries are not left behind by the pace of digital transformation. Our aim now is to help the European Commission achieve its goal of making Europe 'fit for the Digital Age'."
5G: From device to data center. Source: Intel
ICTs and the much needed boost of 5G deployment
Besides the company's effort in R&D and partnerships with universities to enhance digital inclusion and promote sustainable development in Europe, where Huawei most excel is at deploying ICT related technologies. In this context, the penetration of new ICTs is something that should deeply concerns governments, 5G implementation is still far from where it should be, with only Germany and the United Kingdom really exploring an achievable strategy for a mass launch sometime in 2020.
Huawei is working with European carriers to deploy high-speed, low-latency 5G networks. 5G and other advanced technologies will improve the connectivity across Europe and empower the digital transformation of European industries. "5G networks, new-generation chips, and new data processing software will accelerate digital transformation. AI, IoT, and robots will stimulate digital innovation over the next five years. 5G is significantly impacting industries such as media, healthcare, energy, transportation, the automotive industry, logistics, and manufacturing," said François Barrault, Chairman of Europe's think tank IDATE DigiWorld.
Huawei, FESTO and Quicktron, for example, jointly demonstrated bringing low-cost AGV connections, ultra-high bandwidth, ultra-low latency and seamless roaming capabilities through Wi-Fi 6 + 5G + optical switching to meet the wide-area mobile requirements of the campus in the digital transformation of the manufacturing industry.
The company's commitment to Europe has also been shaped by newly formed partnerships with European companies working towards the Union's goals. Huawei has worked out more than 20 alliance and solution partners including Orange Business Services, Intel, SUSE, T-systems, Dedalus, and Wipro to demonstrate their solutions and success cases in seven major industries: Intelligent City, manufacturing, finance, energy, transportation, retail and healthcare.
The AI Ecosystem Program: €100m In 5 Years
And recently, Huawei has officially announced a new AI Ecosystem Program with an investment of 100 million euros in the next 5 years that aims to help industry organizations, 200,000 developers, 500 ISV partners, and 50 universities and research institutes to boost innovation. The focus will be put into three different -but related- aspects: to improve regulations and standards on AI ethics and security together with the European AI Alliance and European Telecommunications Standards Institute (ETSI); to work with the Big Data Value Association (BDVA) to promote the AI Public-Private Partnership (PPP) across the EU, helping boost AI research and vertical industry development and to nurture the AI university ecosystem in Europe through academic platforms, like the Falling Walls Foundation.
Huawei has a long story in Europe, a story of success in bringing innovation -nonetheless, the company helped deploy 3G and 4G infrastructure in many countries. These type of collaborations as just needed in today's world. Mostly because digital transformation is an ongoing process that has been boosted by technological breakthroughs researched and deployed in recent years. We are going through a new industrial revolution, the 4IR, where almost every societal interaction will be made using technology, one way or another.
The scope of this digital transformation is such that has kicked off a sort of race between businesses and countries to see who will reach the advantage point faster and with better and more reliable technology. Neither nations nor corporations are in a position to carry out this effort alone and collaboration seems inevitable to stand out in this highly competitive world. And that is what Huawei and Europe's institutions have been doing for 20 years now.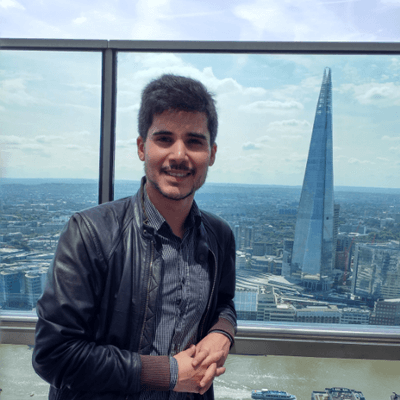 Hernaldo Turrillo is a writer and author specialised in innovation, AI, DLT, SMEs, trading, investing and new trends in technology and business. He has been working for ztudium group since 2017. He is the editor of openbusinesscouncil.org, tradersdna.com, hedgethink.com, and writes regularly for intelligenthq.com, socialmediacouncil.eu. Hernaldo was born in Spain and finally settled in London, United Kingdom, after a few years of personal growth. Hernaldo finished his Journalism bachelor degree in the University of Seville, Spain, and began working as reporter in the newspaper, Europa Sur, writing about Politics and Society. He also worked as community manager and marketing advisor in Los Barrios, Spain. Innovation, technology, politics and economy are his main interests, with special focus on new trends and ethical projects. He enjoys finding himself getting lost in words, explaining what he understands from the world and helping others. Besides a journalist, he is also a thinker and proactive in digital transformation strategies. Knowledge and ideas have no limits.