10 Expert Predictions for the World Economy in 2017
10 Expert Predictions for the World Economy in 2017
Stories to Watch This Year: Hope for the World Economy Despite the Rise of Populism and a Weakening China.
This article is a guest by Derin Cag.
The eyes of the media have rightly been trained on the US and the transition of presidents, the impact of the UK Referendum decision on the UK and the European Union after they voted to leave it, and the current volatility of currency markets including the drop in the pound to a thirty one year low. All of this and a lot more happened in 2016. But the rollercoaster doesn't show any signs of slowing down.
Experts, so negatively described by UK politicians, predict that optimism and doom and gloom will return in 2017, as the world wakes up to the realities of a weakening China, a stall in inflation and the price of gold, high debt, low growth and the collapse of the Eurozone and Obamacare. Here, experts share some of their top economic predictions for the year ahead:
2016 in Reverse – World Economy prediction
2016 saw extreme doom and optimism and 2017 could look very similar, but in reverse order. 2016 started with fears of a global recession and another crisis only to end on an optimistic note, 2017 is likely to start with strong expectations of improvement and a mentality that the worst is behind us, only to then face the reality of a weakening China, lower growth and higher debt at the end, says Daniel Lacalle, Fund Manager of Tressis Gestion and Author of bestselling books Life in the Financial Markets and The Energy World is Flat.
"Like 2016, the result is that both the extreme doom and the overly optimistic scenarios are negated to deliver another year of low growth, low inflation and high debt."
Goodbye to the Euro – World Economy prediction
It's not been a great year for Europe, in fact it's not been a great decade. Unemployment, in particular youth unemployment, severe depression and weak growth for the Eurozone could cause the Euro to collapse says Joseph E. Stiglitz, Professor at Columbia University, recipient of the Nobel Memorial Prize in Economics and author of The Euro: How a Common Currency Threatens the Future of Europe.
"In order for a single currency system to work, there has to be more Europe—more solidarity; more willingness of the stronger countries to help the weaker; more willingness to create institutions like a common deposit insurance and a common unemployment scheme—than the current halfway house, which is simply not viable. But the failures of the Eurozone make such reforms increasingly hard. It is at least as likely that the political forces are going in the other direction, and if that is the case, it may be only a matter of time before Europe looks back on the euro as an interesting, well-intentioned experiment that failed—at great cost to the citizens of Europe and their democracies."
The Price of Gold – World Economy prediction
The precious metal had a great 2016 thanks to fears of uncertainty associated with events like the UK's referendum. But, its surge in price is not likely to continue throughout 2017. Harry Dent, Harvard Economist, vehemently predicts that gold's safe haven will likely be eradicated in 2017.
"While many economists will argue that gold is not in a bubble… and insist it will soar to $2,000, $5,000 and even $10,000, my research has said otherwise…I've never been more certain of anything in over 30 years of economic forecasting."
The U.S. Could Cause a Worldwide Recession – World Economy prediction
Although the economy is difficult to predict, leading economists across the world are united in thinking that the US will have a testing 2017.
According to Marc Faber, Investment Advisor, Fund Manager and Publisher of the Gloom Boom and Doom Report, the United States will cause a world economic collapse in 2017. He says, "Trump can't stop a dollar crisis, stock market crash or gold and silver prices skyrocketing."
Ann Rutledge, a Fixed Income Analyst and Writer for Forbes said: "If you ask me whether we are going to have another global financial crisis in 2017, I would say the odds are good."
David Stockman, Former Director of the Office of Management and Budget under President Ronald Reagan also agrees, "I see a recession coming down the pike in 2017. The stock market is going to go down and it's going to stay down long and hard because, for the first time in 25 years, there's nothing to bail it out."
Inflation Will Stall – World Economy prediction
Many economists are predicting a sharp rise in inflation for 2017. However, while there is obviously an important base effect from 2016, levels due to the stabilisation of commodities, the underlying factors that drive inflation expectations remain weak, says Daniel Lacalle who predicts inflation will stall.
A Global Trade War Is Coming – World Economy prediction
According to Nobel economics laureate Paul Krugman it's time to buckle your seatbelts as there is going to be a global trade war.
"When it comes to trade, America is not that much of a superpower — China is also a huge player, and the European Union is bigger still. They will respond in kind, targeting vulnerable U.S. sectors like aircraft and agriculture.
And retaliation isn't the whole story; there's also emulation. Once America decides that the rules don't apply, world trade will become a free-for-all."
Goodbye to Obamacare – World Economy prediction
Former Chairman of Princeton Economics International Ltd, Martin Armstrong predicts that Obamacare, Medicare and Social Security go negative next year in the United States.
"The theory behind Obamacare was to force the youth to buy health insurance and since they rarely need it as a group, they would be paying-in more than they received. The theory failed because the youth did not buy the insurance."
Martin believes that as the scheme has "utterly failed", insurers are abandoning Obamacare and come 2017, we are likely to see Obamacare collapse.
However, China Will Not Collapse – World Economy prediction
Faced with heavy debt and a slowing economy, difficult times are ahead for China, but experts are hopeful that it will not collapse.
Daniel Lacalle says, "China will not collapse, but it will continue to weaken further. China's imbalances were not reduced in 2016. The accumulation of debt and the massive real estate bubble, added to capital outflows, show that China is unable to tackle overcapacity and strengthen its growth model. However, growth of middle class, young population and the fact that most imbalances are well known and denominated in local currency prevent a 2008 type of collapse."
Brexit Will Not Impact the British Economy – World Economy prediction
In the build up to the UK referendum, Chancellor George Osborne released numerous 'what would happen if Britain voted leave' reports and now that it has happened, a study by the University of Cambridge found that next to none have come true. Academics at the University have predicted that any Brexit hit to the British economy will be small in 2017.
Daniel Lacalle agrees, he predicts a UK economy that presents better results than feared, but an economy that is affected by the real estate bubble instead of Brexit.
Low Growth – World Economy prediction
World economic growth is at the lowest level since 2008 and 2017 is only going to show a moderate pick-up according to the World Bank.
"Its Global Economic Prospects report is forecasting 2.7% growth compared with the 2.3% seen last year.
That slight strengthening will be driven mainly by improvements in emerging markets and developing economies, the Bank says."
But, according to the report there is heightened uncertainty after the US Presidential election.
Let's see how many of our economist's crystal balls will still be working or up for sale on Ebay by the end of the year!
____________
Guest Article by Derin Cag
Derin Cag is founder and CEO of richtopia.com, a digital platform covering a mix of valuable content on success, future investments, new technologies, work/life balance, inspirational people, finance and economics.
The aim of Richtopia is to use information to inspire all in business and life. So far it has exceeded expectations in bringing the human element of business and finance out of the shadows.
It offers contributions from top leaders and thinkers such as James Altucher, Stephen Shapiro, Kara Goldin, Jonah Berger, Dr. Suzanne Rosselet and many other professionals make it the place to get access to the best content by experts.
Some notable people who read Richtopia includes Richard Branson, Guy Kawasaki, Helen Clark, Elif Şafak, Marcus Lemonis, Marsha Collier and more. It is the digital business magazine that helps level the playing field to make success possible for anyone.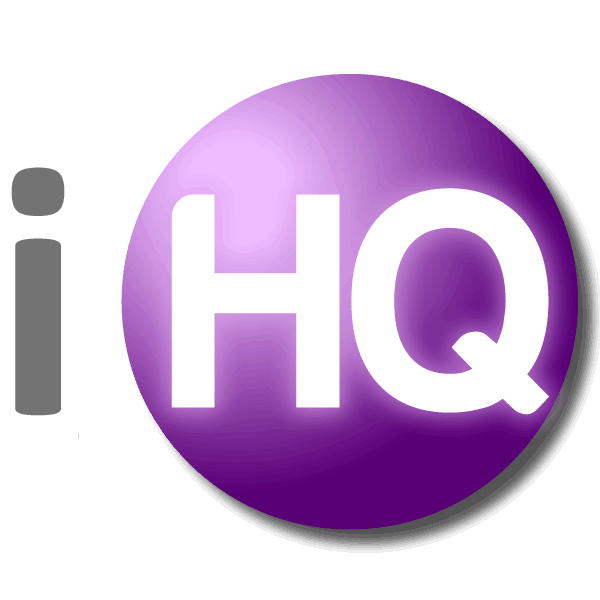 IntelligentHQ Your New Business Network.
IntelligentHQ is a Business network and an expert source for finance, capital markets and intelligence for thousands of global business professionals, startups, and companies.
We exist at the point of intersection between technology, social media, finance and innovation.
IntelligentHQ leverages innovation and scale of social digital technology, analytics, news and distribution to create an unparalleled, full digital medium and social business network spectrum.
IntelligentHQ is working hard, to become a trusted, and indispensable source of business news and analytics, within financial services and its associated supply chains and ecosystems.