Cybercrime affects every industry. Cyberattacks can affect any business, regardless of its size. You need a strategy in place to safeguard your business from online hazards, even if you have only a few employees. Vulnerability scanning is one method for doing so. Many individuals are unfamiliar with what vulnerability scanning is and why it's important.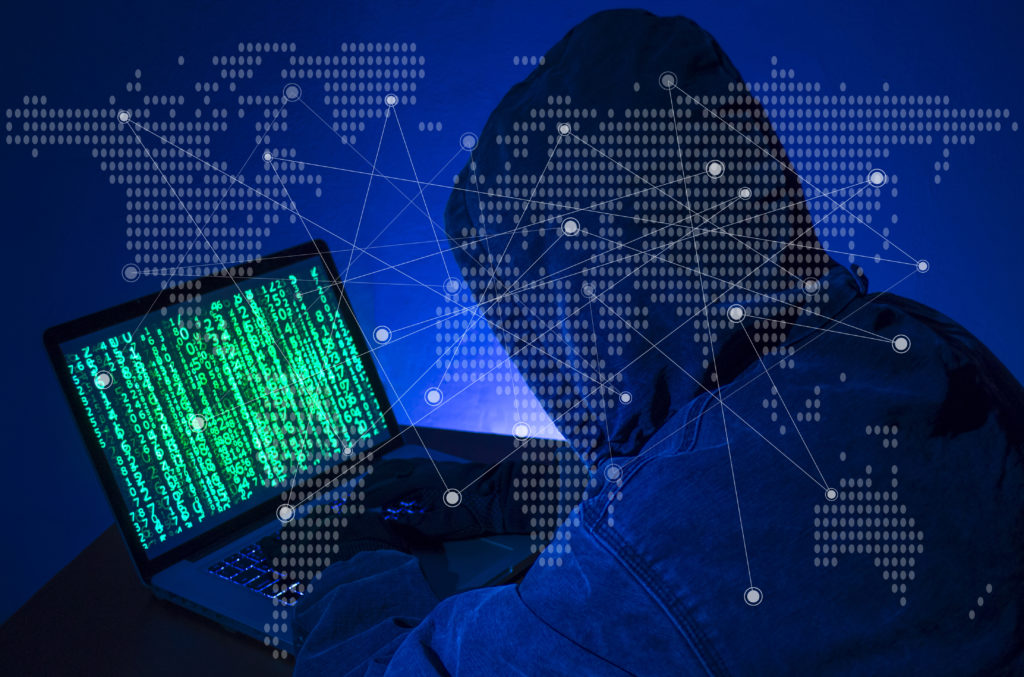 We'll go through the specifics of vulnerability scanning report in this blog post. Vulnerability testing is the process of discovering security flaws in a computer system or network. These vulnerabilities can be exploited by hackers, which puts your data at risk. By performing regular vulnerability scans, you can identify and fix these vulnerabilities before they are exploited. In addition, vulnerability scanning can help with compliance requirements for certain industries.
What Is Vulnerability Scanning?
Vulnerability scanning is the process of detecting, classifying, and ranking security risks in computer systems, applications, and network infrastructure. This procedure is essential because it aids in the detection of security vulnerabilities that might be attacked by hackers. By conducting frequent vulnerability scans, you can decrease the likelihood of your data being stolen.
There are many various sorts of threats that can exist in a system. Some common examples include weak passwords, unpatched software, and open ports. Vulnerability scanners will check for these and other issues so that they can be fixed before hackers exploit them.
Importance Of Vulnerability Scanning?
Organizations need to do automated vulnerability scanning periodically because it is an important part of maintaining a secure network. By identifying vulnerabilities, you can take steps to fix them and prevent them from being exploited by hackers. In addition, vulnerability scanning can help with compliance requirements for certain industries.
The Payment Card Industry Data Security Standard calls for frequent vulnerability checks by firms that exchange credit card payments. You may help ensure that your company meets industry standards by performing these checks on a regular basis.
Vulnerability scanning not only aids in compliance, but it is also an important element of network security. By identifying and fixings potential weaknesses, businesses can reduce their risk of being hacked and having their data compromised.
Vulnerability Scanning Report- Things To Know
A vulnerability scanning report is a document that contains the results of a scan. This analysis will list all of the vulnerabilities that were discovered, as well as their severity levels. In addition, the report will provide information on how to fix each issue.
The first section of a vulnerability scanning report will typically contain general information about the scan. This can include the date range of the scan, as well as the scope of the scan (e.g., which systems and networks were included).
The second portion of the report will include a list of all the vulnerabilities found during the assessment. For each vulnerability, the following information will be provided:
A description of the issue
The severity level
The risk level
A recommended course of action
Severities are generally classified as high, medium, or low. High severity issues should be fixed as soon as possible, while medium and low severity issues can typically be addressed later.
Risk levels are used to indicate the potential impact of a vulnerability. This can help organizations prioritize which issues need to be fixed first.
The third and final section of a vulnerability scanning report contains information on how to fix each issue. This can include steps for patching software or changing passwords.
Companies often use vulnerability scanning reports to create a list of action items for their IT department. By addressing the issues in these reports, companies can reduce their risk of being hacked and improve their overall security posture.
How Does Vulnerability Scanning Help With Compliance?
As mentioned earlier, vulnerability scanning can help with compliance requirements for certain industries. In addition to PCI DSS, there are other compliance requirements that may require vulnerability scanning. These include the Sarbanes-Oxley Act (SOX), the HIPAA, and the Gramm-Leach-Bliley Act.
What Do Companies Do With Vulnerability Scanning Reports?
Once a vulnerability scan has been performed, the results are compiled into a report. This report is then reviewed by the company's security team. For each vulnerability, the report will include information such as the severity level, what needs to be done to fix it, and more. Programmers will go through the findings in an effort to repair any flaws that were discovered. They may also take precautions to prevent these flaws from being exploited again in the future.
Conclusion
Vulnerability scanning is an important component of network security. By conducting these scans on a regular basis, organizations can reduce their risk of being hacked and improve their overall security posture. A vulnerability scanning report can be used by companies to create the appropriate patches for the vulnerabilities. In addition, following the vulnerability scanning reports and mentioned remediation can help with compliance requirements for certain industries.
If you're not already doing vulnerability scans on your network, we recommend getting started as soon as possible. It's an important aspect of data security and compliance with industry norms.
Author Bio-
Ankit Pahuja is the Marketing Lead & Evangelist at Astra Security. Ever since his adulthood (literally, he was 20 years old), he began finding vulnerabilities in websites & network infrastructures. Starting his professional career as a software engineer at one of the unicorns enables him in bringing "engineering in marketing" to reality. Working actively in the cybersecurity space for more than 2 years makes him the perfect T-shaped marketing professional. Ankit is an avid speaker in the security space and has delivered various talks in top companies, early-age startups, and online events.
https://www.linkedin.com/in/ankit-pahuja/

Founder Dinis Guarda
IntelligentHQ Your New Business Network.
IntelligentHQ is a Business network and an expert source for finance, capital markets and intelligence for thousands of global business professionals, startups, and companies.
We exist at the point of intersection between technology, social media, finance and innovation.
IntelligentHQ leverages innovation and scale of social digital technology, analytics, news and distribution to create an unparalleled, full digital medium and social business network spectrum.
IntelligentHQ is working hard, to become a trusted, and indispensable source of business news and analytics, within financial services and its associated supply chains and ecosystems.