Image source: The Trillion Fund
The world of Crowdfunding has been accelerating and some new exciting projects are coming. One of these projects is theTrillion Fund. Based in London in the UK, Trillion Fund is a crowdfunding platform that seeks to raise funds for environmental and social projects.
Trillion Fund is currently seeking £500,000 in investment through Seedrs, and has so far achieved 13.2% of its target. More specifically, Trillion Fund describes itself as:
"A crowd financing platform for renewable energy projects."
The organisation has been brought together from a mish-mash of developers, energy experts, technical experts, journalists, asset managers and campaigners. They all have one thing in common. They want to help people to be able to do something important (but also profitable) with their money while creating more clean energy for general use. The reason for the name Trillion Fund? Well, that is considered to be the amount of funding that is required globally to be able to stop climate change from achieving damaging proportions. Trillion Fund acknowledges that this is an enormous goal, but also believes that crowdfunding of renewable energy projects is the way to go.
Trillion Fund was first launched in 2011 by Dr. Michael Stein and Phillip Riches with a view to opening opportunities to everyone to be able to benefit from investing in clean energy through crowdfunding means. The overall goal was to provide clean energy with the funding it needs to the point that further global warming could be prevented, and in the meantime to allow regular people to be able to get a decent return on investment. The website launched early in 2012, and the organisation was brought under Financial Conduct Authority (FCA) regulation in 2013. The crowd funding element of the website was enhanced through the launching of an affiliate marketing platform in June 2013. Vivienne Westwood, the veteran fashion designer is a majority stakeholder, and the site already has 7,000 members.
The way it works is that potential investors think about how much they want to lend or invest, with the realisation that many projects do put money at risk. Then the investor needs to think about what specifically they prefer to fund. This could be a peer-to-project loan for an existing renewable energy project, or alternatively buying a bond or shares that will allow a range of different projects to be financed. The investor then completes the relevant details on the website and transfers the money. As with other crowdfunding websites, each project that seeks money has to reach its target, after which the funds are sent to the project owner. That person then invests the money for the purpose that was set out in the project. Investors are kept up to date on their investments, and an income is paid at intervals to investors.
There are an exciting range of projects on the platform to fund. Of these, only one is a biomass project, and this is a project run by JCC Community Woodheat in Leicestershire in the UK. The project aims to install a wood fuel heating system at a proposed site. Solar energy comprises nine of the current projects that can be found on the platform. One such project aims to install solar panels on schools and nurseries in Nottingham, while another allows investors the chance to earn 4% from solar installations on community buildings in South Wales. There are also projects in Plymouth to cut community use of energy by installing solar, as well as in Warwickshire to install solar to power hospitals. There are also a number of wind power projects such as one to make money from a wind turbine in Cornwall. Additionally hydro-power projects are seeking money to build a hydro-electric plant. The range of projects is nothing if not impressive.
It makes sense that Trillion Fund itself would seek to raise money to keep itself up and running through crowdfunding sources. What better way for an organisation that offers crowdfunding solutions for investment? Let's hope that this "two sided network" with people that have money and those that need money is able to find the funding it needs to be able to continue linking up people and projects that can help to protect the environment from further climate change. Only time will tell.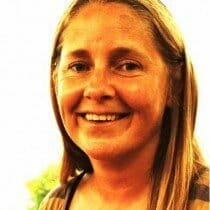 Paula Newton is a business writer, editor and management consultant with extensive experience writing and consulting for both start-ups and long established companies. She has ten years management and leadership experience gained at BSkyB in London and Viva Travel Guides in Quito, Ecuador, giving her a depth of insight into innovation in international business. With an MBA from the University of Hull and many years of experience running her own business consultancy, Paula's background allows her to connect with a diverse range of clients, including cutting edge technology and web-based start-ups but also multinationals in need of assistance. Paula has played a defining role in shaping organizational strategy for a wide range of different organizations, including for-profit, NGOs and charities. Paula has also served on the Board of Directors for the South American Explorers Club in Quito, Ecuador.