Sustainability of the planet, environmental policies and Corporate Social Responsibility (CSR) seem to be hot topics in the last few years. In 1987 the Brundtland Report was published by the grandly, but aptly named United Nations World Commission on Environment Development (WECD) in which they noted that sustainability is a "three legged stool of people, planet and profit". This meme has now been firmly ensconced into business life.
Swapnil K. of VoucherBin.co.uk states: "Sustainability is not just about saving paper and switching from diesel based cars – there are far more inventive ways to save both money and the planet as well as looking after your staff and customers."
Therefore, if you have the skills, sustainability is a superb business area in which to start a new business, with many calls for assistance from companies large and small.
When reviewing what type of business to start there are three main types of company to consider, in order of skills required. The skills are:
Assisting: a company in meeting standards or taking on part of a company's activities on a subcontract basis.
Reviewing: offering audit services of a company's current capabilities.
Teaching and/or Consulting: within the subject area.
Before you decide on what type of company to start do some in depth research. Take a look at sites such as UpWork where small contracts are offered, TendersDirect that collates government contracts and social media sites to see what type of skills are requested. Look for hotly discussed topics and where there seems to be a shortfall of help and advice. Take a pen and pad and map out a sustainable process and see where you could add value as well as make a profitable company out of fulfilling this requirement.
Lastly, look at any training courses and accreditations that you could take that will increase your marketability. OpenLearn and its American rivals have many free courses that may assist you – just enter "Mooc" into your search engine (Massive Open Online Courses). Lastly, look at some CSR statements from major companies to see what they are doing. You should now have an idea of where your skills are and what kind of services you can offer.
At the lower Assisting type of businesses you can carve out a great niche by offering contracted out services on a fixed term/fixed price basis for local or international companies by working virtually or on site. Perhaps you can maintain their documentation, write a training course or manual, define their processes or provide a list of areas where they can improve their sustainability. This would be an ideal way to test out your business ideas. You will need to produce a suite of priced services that you offer and then match it to available projects. If you feel more confident you could contact local companies and offer your services to them.
Another way that you can assist companies is to write a book, ebook or manual and sell this to them. You can build up your offerings as you establish your own company.
With respect to Reviewing types of companies, this would mostly be to do with sustainability audits, but you could also offer a review of current processes and then provide recommendations as how to better practice sustainability. Do a few internet searches and see what the large audit companies offer and make these services more affordable for small and medium sized companies. Make yourself aware of the various: UK Government, European and International regulations that sectors of industry have to adhere to and then decide what services you wish to offer.
Start small and specialised and then add to your portfolio as you become more experienced. You could start by offering local small businesses a standard audit backed up with a list of areas that they could improve upon or consider. This could well lead to you being asked to undertake the work on a consultancy basis.
Designing and offering training courses and seminars on sustainability is also a great way to start up your consulting business or training. Attendees are bound to ask for advice and assistance and you can quickly capitalise on this interest. Consultancy projects are also regularly put out to tender and there are several websites available that will send you out emails to notify you of upcoming contracts. A quick search will find them. Again, this is an area where a specialisation within a defined business sector is the better way to proceed.
To establish your business credentials as an expert, write books, ebooks and articles on the subject area, make sure you have an informative blog and network in the appropriate places. In this modern world you should also join and contribute numerous social media groups on sustainability as well as having a strong LinkedIn presence. Prepare your website as well as sales and marketing literature. Have them in PDF format to use in electronic bidding. Ensure that you have plenty of quality business cards to hand out at the many networking events you attend. Lastly, be prepared to spend a lot of time and effort in getting your company established.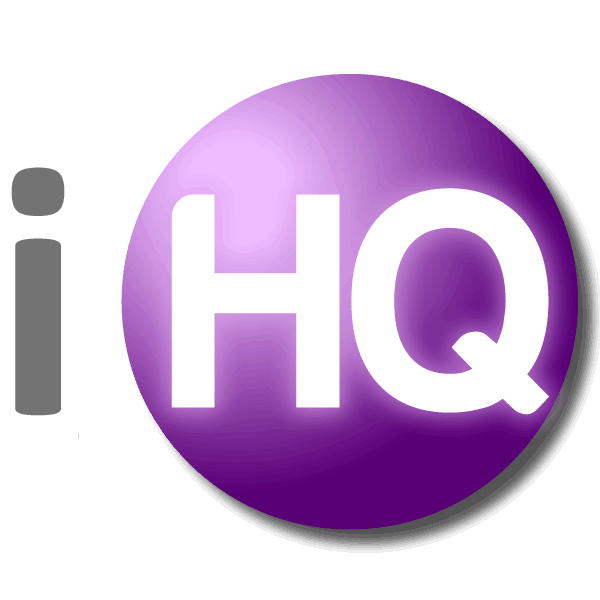 IntelligentHQ Your New Business Network.
IntelligentHQ is a Business network and an expert source for finance, capital markets and intelligence for thousands of global business professionals, startups, and companies.
We exist at the point of intersection between technology, social media, finance and innovation.
IntelligentHQ leverages innovation and scale of social digital technology, analytics, news and distribution to create an unparalleled, full digital medium and social business network spectrum.
IntelligentHQ is working hard, to become a trusted, and indispensable source of business news and analytics, within financial services and its associated supply chains and ecosystems.