Financial Disruption could be defined as the creation or re-imagining of innovative products for the underserved who sadly are ignored by existing or traditional distribution enterprise. A good example of whom would fit the bill would be the banks- all of them. They wont admit it, but they are all looking at new trends like crowdfunding nervously, the fact is more and startups are religiously prefering this route to funding in the search for startup capital by-passing the old guard. There's been an increasing migration of finance to digital formats backed by Big Data and beefy computer processors.
What we are currently witnessing are FinTech companies attracting significant buzz by capitalizing on the increasingly digital lifestyles of the neglected underserved and underbanked. 
Hotwire is an integrated PR and communications agency dedicated to breaking boundaries in the changing world of Finance, helping forward-looking organisations to manage reputations and cut through the noise in the rapidly evolving media landscape.
They have announced the first in an ongoing series of events from their Financial Services and Technology Practice, called Disrupting Finance. The events aim to take a look at issues and trends within the disruptive financial technology industry, sharing insight and expertise throughout the year. Recently Hotwire in the UK moved to Tech City, (the heart of the action) and their New York office  relocated to Silicon Alley. They also launched an office in the global heart of technology – San Francisco.
Expected attendees will be financial technology start-ups, service providers, investors, Fintech journalists, advisors and institutions. The series will be hosted at Hotwire PR London's HQ for the launch event.
Keynote speaker Brett King, three-time bestselling author, and American Banker BTN's Innovator of the Year (2012), will provide an overview of the disruptive technology scene from a retail banking perspective, with an overview of the landscape as a whole. Brett is a three-times bestselling Author, and the founder of the world's first direct mobile-only banking experience Moven, his personal brand was recently recognized as one of the Top 10 coolest brands in banking (Bank Innovation). Tim Kay of KPMG High Growth Technology Group will provide an industry update, with representatives from The Currency Cloud, Azimo, Transferwise and Iwoca each sharing updates following successful funding in the last 18 months.
Finally, the evening will conclude with a panel debating "Old new finance" which features Ben Holmes, partner at Index Ventures, Michael Rolph, Founder at YoYo, and Kirk Wylie, Executive Chairman of OpenGamma, which will be chaired by Frances Doherty Partner at Dorsey & Whitney LLP.
To register: https://disruptingfinance.eventbrite.com/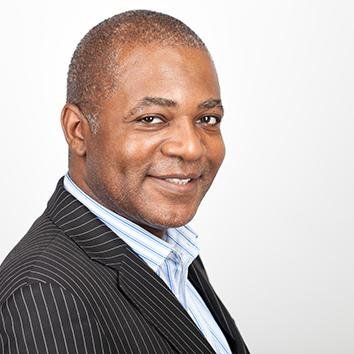 Hayden Richards is Contributor of IntelligentHQ. He specialises in finance, trading, investment, and technology, with expertise in both buy-side, sell-side. Contributing and advising various global corporations, Hayden is a thought leader, researching on global regulatory subjects, digital, social media strategies and new trends for Businesses, Capital Markets and Financial Services.
Aside from the articles, interviews and content he writes for IntelligentHQ, Hayden is also a content curator for capital markets, analytic platforms and business industry emerging trends. An avid new media explorer Hayden is driven by a passion for business development, innovation, social business, Tech Trading, payments and eCommerce. A native Trinidadian, Hayden is also a veteran, having served with the Royal Air Force Reserves for the past 10 years.
Follow Hayden on Twitter @HaydenARichards, linkedin.com/haydenhrichards and http://www.scoop.it/u/hayden-richards