Actian has been quite busy recently, as well as aquiring companies into the fold, they have been engaged in developing strategic partnerships integrating both Big Data and analytics. At the beginning of april, the firm, a leader in next generation big data management and creator of the analytic database Vectorwise, announced that they were partnering with analytics consultancy OpenBI, LLC around its innovative Vectorwise analytic database. OpenBI is a professional services firm focused on helping organizations extract maximum value from their growing data assets by utilizing expertise in big data architecture, advanced analytics and best-practice business intelligence system design and deployment.
The relationship with Actian will allow OpenBI's customers to capitalize on Vectorwise's disruptive combination of high-performance and affordability to drive unprecedented new business value at a fraction of the cost of other leading solutions. Actian helps companies analyze big data in industries ranging from retail, ecommerce, healthcare, manufacturing, finance and social media. The big data management company then announced  the acquisition of ParAccel, the data analytics company that has $64 million in funding from Amazon and other investors and Pervasive Software, a data integration company based in Austin. 
The acquisition further strengthens Actian's unique position as a major global player with one of the most powerful infrastructure portfolios to deliver business value from big data.
"Actian is building a modern, highly innovative end-to-end database, integration and analytics solution aimed squarely at solving today's growing data challenges," said Robin Bloor, chief analyst and co-founder, The Bloor Group.  "With the ability to capture, ingest, analyze and take action on data at scale, Actian is now very powerfully positioned in the big data and data analytics markets."
"Today's software will fail to cope with complexities of big data," said Steve Shine, CEO of Actian.  "The Actian software portfolio, which is specifically designed to fully exploit modern hardware architectures, arms organizations with an unmatched single platform to connect to any data, analyze it at scale for relevance and take action to turn big data into business value."
A selection of Actian's big data innovation includes:
Actian DataCloud: A cloud platform for managing data including a powerful integration suite architected to provide frictionless and elastic access to any data on premises or in the cloud.
Actian Vectorwise, Actian RushAnalytics and ParAccel: Analytic suite architected to exploit modern chips and multi-core servers to provide predictive and ad-hoc analysis at extreme scale and speed, including the acceleration of today's Hadoop solutions.
Actian Action Apps: Architected specifically for business users to be able to take action on any business event as it happens directly from their mobile device.
Techcrunch reported that "Actian's acquisitions show how data integration and analytics represent a potent combination. The question is can Actian actually integrate the technologies to become a top data analytics vendor". Yes is the probable answer. Proof of that is the fact that it has been named to UBM Tech Channel's CRN 2013 Big Data 100 list. Vendors on this list are industry stalwarts leveraging their products and services to meet the Big Data challenge, as well as a wave of startups developing a new generation of products to help businesses address their Big Data needs.
"The 2013 Big Data 100 list recognizes vendors that have shown a dedication to the innovation and advancement of today's Big Data services, and have evolved to meet the needs of today's business leaders"
Stay connected with Actian Corporation on Facebook, Twitter and LinkedIn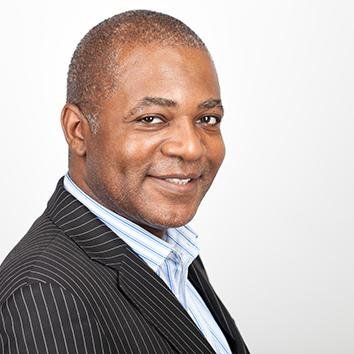 Hayden Richards is Contributor of IntelligentHQ. He specialises in finance, trading, investment, and technology, with expertise in both buy-side, sell-side. Contributing and advising various global corporations, Hayden is a thought leader, researching on global regulatory subjects, digital, social media strategies and new trends for Businesses, Capital Markets and Financial Services.
Aside from the articles, interviews and content he writes for IntelligentHQ, Hayden is also a content curator for capital markets, analytic platforms and business industry emerging trends. An avid new media explorer Hayden is driven by a passion for business development, innovation, social business, Tech Trading, payments and eCommerce. A native Trinidadian, Hayden is also a veteran, having served with the Royal Air Force Reserves for the past 10 years.
Follow Hayden on Twitter @HaydenARichards, linkedin.com/haydenhrichards and http://www.scoop.it/u/hayden-richards