World's 100 Most Trustworthy Companies Part 3. Intelligenthq
Developing a reputation for being reliable across a wide range of different areas is a subject matter that is becoming close to the hearts of many executives. This area is fast being seen as an area where competitive advantage can be achieved over competitors in all industries, so companies are vying to show how their reputation is better than other companies in their field. Of course, not all companies necessarily have the strength of reputation that they think they do, and that is why it is helpful that The Reputation Institute in conjunction with Forbes produced a list of the rankings of 100 companies to show how strong (or not) these companies' reputations really are in the eyes of consumers across the globe.The whole list is available via the Reputation Institute, and here we review positions 50 to 75 from the list.
Richard Branson once famously said, "Your brand name is only as good as your reputation", and reputation is a subject matter that he considers to be very important for his own companies that fall under the Virgin umbrella. As consumers become more aware of how companies operate due to globalisation and better transfer of information, many do not wish to be associated with companies that have a poor reputation. This is especially true with regard to companies that treat their workers poorly, and even more so for companies that exploit workers in developing countries, even when this is done via the supply chain. Gone are the days when companies were able to wash their hands of shabby supply chain activities, and consumers are more and more frequently demanding that organisations take responsibility for their behaviour.
Quote By Richard Branson. Intelligenthq
In parts 1 and 2 of this series we covered the top 50 reputable companies, from Google and The Walt Disney Company at the top of the tree, down to Volvo Group, Whirlpool and Siemens all tied for 49th position with a score of 70.2. This means that in looking at the companies that fall between 50th and 75th position on the list, we start at position 52. All companies beyond this point received a score of between 69.7 and 65.4, and the companies between 52 and 75 all scored between 69.7 and 67.9. This means that there was less than two points between the highest and lowest ranked companies in this portion of the list, so competition for reputation spots was quite intense at this level.
At position 52, food and drink giants The Coca Cola Company and H J Heinz shared the spot, each with a score of 69.7. Very close behind these two companies was Fedex in position 54 with a score of 69.6, and Barilla in position 55, scoring a ranking of 69.5. At position 56 two well-known and respected companies were tied. These companies were Hugo Boss and Cisco Systems, and each scored 69.3 points. Meanwhile, another food company, Hershey Company was ranked in position 58 with 69.2 points. Hershey shared this spot with Bayer.
Moving into the list of companies that fell between 60 and 69th position, Boeing headed this list, and it scored a total of 69.1 points and was positioned at number 60. At 61 were Swatch Group and Dell, each with a round figure of 69 points. Close behind these two was Fujifilm in 63rd position and with 68.9 points. Meanwhile LG Corporation scored 68.8 points and sat firmly in position umber 64. Well known hotel chain, Hilton Worldwide secured 65th position and scored a total of 68.6 points. Close on its heels was Unilever with 68.5, in position number 66 – this was a spot that Unilever shared with eBay. In spot number 68 was Lavazza with 68.4 points. Just behind that, in position number 69 and with 68.3 points was household electronics name, Electrolux.
Between positions number 70 and 75, six companies were named. In spot number 70, with 68.2 points each were more food and drink companies, namely Campbell Soup Company and Heineken. Very close behind that was General Electric in position number 72, and with 68.1 points. Singapore Airlines took spot number 73 with 68.1 points. Bringing up the rear in this group, and tied for 74th position were Oracle and UPS, and each of these companies scored 67.9 points.
World's 100 Most Trustworthy Companies Part 1
World's 100 Most Trustworthy Companies Part 2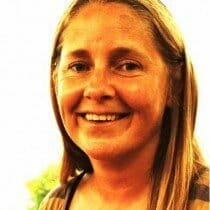 Paula Newton is a business writer, editor and management consultant with extensive experience writing and consulting for both start-ups and long established companies. She has ten years management and leadership experience gained at BSkyB in London and Viva Travel Guides in Quito, Ecuador, giving her a depth of insight into innovation in international business. With an MBA from the University of Hull and many years of experience running her own business consultancy, Paula's background allows her to connect with a diverse range of clients, including cutting edge technology and web-based start-ups but also multinationals in need of assistance. Paula has played a defining role in shaping organizational strategy for a wide range of different organizations, including for-profit, NGOs and charities. Paula has also served on the Board of Directors for the South American Explorers Club in Quito, Ecuador.