Over the part one of the article published previously on big data, I outlined the revolutionary changes big data is bringing to businesses and companies, as well as to the world in general.
Big data is the buzzword of the day,  particularly due to the issues of privacy it raises. These are of so much concern that recently President Barack Obama called for a review of privacy in the context of increased digital information.
According to a report published by McKinsey in 2011 entitled Big data: The next frontier for innovation, competition, and productivity, companies were already in 2011 using big data to create value. The report emphasized the great opportunities it hold both for companies and governments, particularly in terms of efficiency and opportunities. On the other hand, it cautioned on the challenges companies could face such as having a shortage of well trained analysts that could analyze efficiently all the information given by big data. The report cautioned how the United States alone faces a shortage of 140,000 to 190,000 people with deep analytical skills as well as 1.5 million managers and analysts to analyze big data and make decisions based on their findings.
McKinsey's article predicted the various challenges Big Data would face later on as it advised on: the need to ensure that the right infrastructure is in place and that incentives and competition are in place to encourage continued innovation; that the economic benefits to users, organizations, and the economy are properly understood; and that safeguards are in place to address public concerns about big data.
Even though written almost four years ago, it is interesting to reconsider it nowadays, taking in consideration how the situation has evolved. The report based its analysis on a detailed examination of five domains (health care in the United States, the public sector in Europe, retail in the United States, and manufacturing and personal location data globally), drawing from their research seven key conclusions:
1. Data have swept into every industry and business function and are now an important factor of production alongside labor and capital.
The report wrote that: One exabyte of data is the equivalent of more than 4,000 times the information stored in the US Library of Congress. Big data has now reached every sector in the global economy. Like other essential  factors of production such as hard assets and human capital, much of modern  economic activity simply couldn't take place without it. It previewed as well the rapid evolution of big data, due to the fast pace of technological innovation, both to store and to analyse and handle large quantities of data, and how the behavior of the public in general would contribute to the gathering of data, as  more and more individuals live digital lives.
2. Big Data creates value in many ways
The report identified five broadly applicable ways to leverage big data that they considered to have transformational potential to create value and that could influence how organizations were designed, organized, and managed. These were the following:
Creating transparency
Enabling experimentation to discover needs, expose variability, and improve performance
Segmenting populations to customize actions
Replacing/supporting human decision making with automated algorithms
Innovating new business models, products, and services
3. The use of big data will become a key basis of competition and growth for individual firms.
The report previewed the need of companies to take big data seriously, and how it would promote new growth opportunities and how entirely new types of companies would emerge, dedicated to aggregate and analyze industry data. What McKinsey previewed happened, as in a recent projection, the sales of big-data-related products and services were told to have grown more than $18 billion in 2013. Some of the names of the most innovative companies in big data are now Ayasdi, GE, Kaggle, Splunk, Newton, IBM and many others.
4. The use of big data will underpin new waves of productivity growth and consumer surplus
The report predicted how big data would help companies to design products that better matched customer needs, which is being confirmed by the enthusiastic shift happening in many industries that begin now to adopt mass customization. "Data can even be leveraged to improve products as they are used. An example is a mobile phone that has learned its owner's habits and preferences, that holds applications and data tailored to that particular user's needs, and that will therefore be more valuable than a new device that is not customized to a user's needs".   They also previewed how "the use of big data can enable improved health outcomes, higher-quality civic engagement with government, lower prices due to price transparency, and a better match between products and consumer needs".
5. While the use of big data will matter across sectors, some sectors are set for greater gains.
The opportunities and challenges were supposed to vary from sector to sector. The sectors that would take large advantage of big data would be: the computer and electronic products and information sectors,  finance and insurance, and governments.
As the world embraces the big data revolution, we must take care not to underestimate the risks we face.
6. There will be a shortage of talent necessary for organizations to take advantage of big data.
The report previewed a shortage of talent, particularly of people with deep expertise in statistics and machine learning, and the managers and analysts who know how to operate companies by using insights from  big data. "By 2018, the United States alone could face a shortage of 140,000 to 190,000 people with deep analytical skills as well as 1.5 million managers and analysts with the know-how to use the analysis of big data to make effective decisions".
7. Several issues will have to be addressed to capture the full potential of big data
According to what McKinsey wrote in 2011: Policies related to privacy, security, intellectual property, and even liability will need to be addressed in a big data world. Organizations need not only to put the right talent and technology in place but also structure workflows and incentives to optimize the use of big data. Access to data is critical—companies will increasingly need to integrate information from multiple data sources, often from third parties, and the incentives have to be in place to enable this.
After the NSA scandal happening last year, governments started to engage in debates on the hot topic of bid data, particularly its privacy complex issues. The Obama White House announced recently that it would co-host a  MIT workshop on "big data" as part of an administration effort to analyze how to collect and use complex data for public policy. The workshop will happen March 3 , and it will include keynote addresses from White House counselor John Podesta and U.S. Secretary of Commerce Penny Pritzker.
Even though the explosive emergence of big data brought tremendous possibilities for society in general, particularly in the fields of research, innovation, and education, it raises various complex questions that should be addressed with caution and responsibility. The world seems to be embracing the big data revolution but  the risks involved in that revolution should be assessed and debated, so the best solutions can be find that will benefit society in general.
The interesting report from McKinsey can be read fully in: big data: the next frontier for innovation, competition and productivity.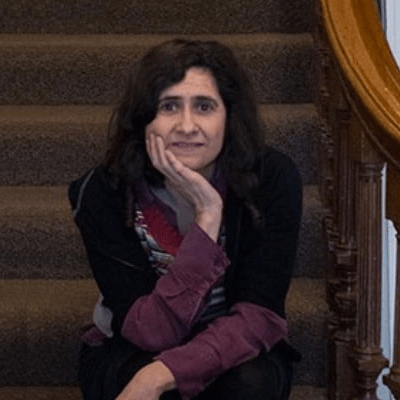 Maria Fonseca is the Editor and Infographic Artist for IntelligentHQ. She is also a thought leader writing about social innovation, sharing economy, social business, and the commons. Aside her work for IntelligentHQ, Maria Fonseca is a visual artist and filmmaker that has exhibited widely in international events such as Manifesta 5, Sao Paulo Biennial, Photo Espana, Moderna Museet in Stockholm, Joshibi University and many others. She concluded her PhD on essayistic filmmaking , taken at University of Westminster in London and is preparing her post doc that will explore the links between creativity and the sharing economy.