What type of blockchain projects are women entrepreneurs doing ? Blockchain, as typical with disruptive technologies, is a world where men prevail. So much so, that in a recent article from New York Times, it was stated how the industry was one led by "blockchain bros," with women accounting for just four-to-six percent of blockchain investors.
There are though some women in the blockchain ecosystem, dong value interesting things, helping to expand and promote blockchain in all kinds of different ways. In this article we present 7 Important Women Entrepreneurs in Blockchain.
1. Arianna Simpson Founder and managing director at Autonomous Partners
Arianna, who has been informally crowned the "Queen of Bitcoin" became known due to her blog, where she was writing about the most famous of cryptocurrencies. She has a degree in International Politics has worked for Facebook and BitGo and is currently specializing in venture capital investment. She actively invests in cryptocurrency and created Autonomous Partners, a fund focused on digital assets. Arianna spent her childhood in Italy, received an honors degree from Penn State. You can follow Arianna in Linkedin, Twitter.
"Down the road there will be aI think eventually in the same the way the internet has come to touch all our lives and businesses, cryptocurrencies will do the same thing for money."
2. Elizabeth Stark – co-founder of Lightning Labs
Elizabeth taught p2p technology at Stanford and Yale focusing on privacy, open source software, and memes. She is an active contributor to the bitcoin community since almost its inception, an advisor to startups in areas ranging from cryptocurrency to decentralized technology to AI, and is a fellow at Coin Center. She has a law degree from Harvard and loves electronic music. She is a co-founder and CEO for lightning.engineering , an open protocol layer that leverages the power of blockchain and smart contracts, experimenting with second layer solutions, to make cheap, fast, private transactions available to anyone around the world.
Additionally, she is a fellow at Coin Center, a leading non-profit research and advocacy center focused on the public policy issues facing cryptocurrency and decentralized computing technologies like Bitcoin and Ethereum.
"Blockchains are the base layer for the decentralised internet.We are in the early stages of figuring out what layer 3 can be…"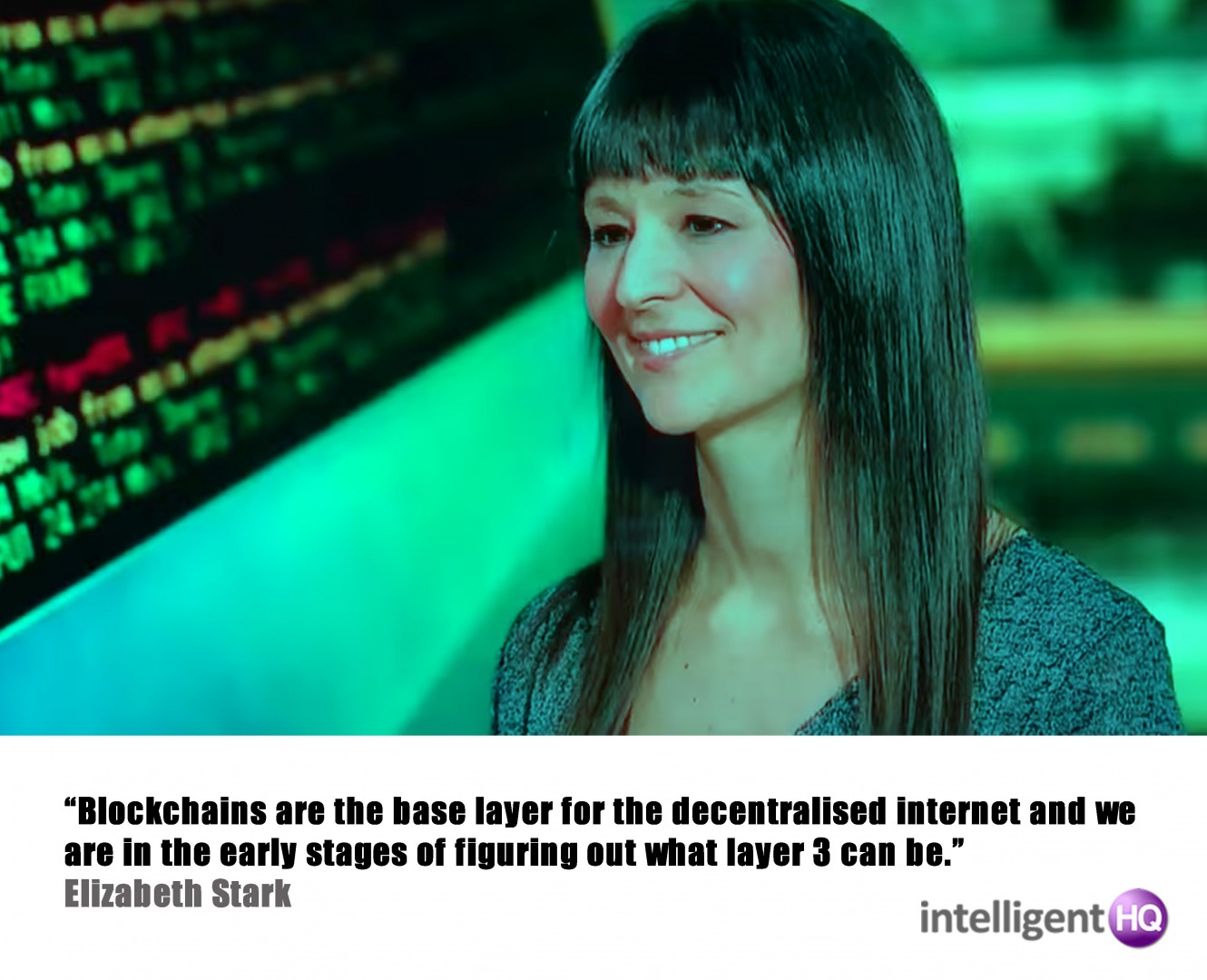 3. Galia Benartzi co-founder of Bancor
Benartzi co-founded the startup Bancor, the protocol for smart tokens, considered one of the most successful token sales to date. Previously she left two tech startups, selling Mytopia to gaming giant 888 for $48 million dollars and Particle Code to Appcelerator. Bancor was the fifth-largest token sale in 2017, raising $153 million through an Initial Coin Offering (ICO).
Benartzi is currently in charge of Bancor's business development. The project is rethinking the future of money and digital assets. Her company has been super successful, has it has processed a billion and a half of conversions across 120 Ethereum-based currencies to date, but this year it suffered a $13.5 million hack which motivated Benartzi to forge the Crypto Defenders Alliance.
"If you look at a city skyline, every single tall building in every city is pretty much either a bank, an insurance company, a media company, or a real-estate company," she says. "The holders of capital continue to amass more and more capital." If the middle-men are cut out… if decentralized tools like Bancor can replace the rent-seekers… there would be trillions of dollars of profit that could no longer be made by traditional profit-makers."
4. Joyce Kim, former co-founder of Stellar
Kim Joyce began by being a legal clerk, then moved into advising startups and finally becoming a company founder herself. She worked at Soompi.com, one of the largest online communities for Korean pop fans, and Simple Honey Inc., mobile e-commerce app based on "wish list" shopping, that was acquired by OpenCoin Inc. in 2013.
She is the co-founder of Stellar, an open platform trying to make financial products accessible for all, and worked there as an executive director. In 2017 she left Stellar, to join the company SparkChain Capital, series A fund, investing in blockchain companies from around the world.
"Money is typically very institutional and impersonal; how do we use this technology to work for people, not for people to work for money?"
5. Kathleen Breitman co-founder of Tezos
Breitman founded Tezos with her husband, a self-governed automatically updated blockchain. The project raised $232 million of funding becoming the third-largest Initial Coin Offering (ICO) in 2017.
The story of their ICO is quite unique: When they launched the initial coin offering  in July 2017, they didn't expect to raise more than $20 million. But rumours  that big investors like Polychain Capital and the billionaire Tim Draper were backing the project made it very successful! By the time Tezos' ICO closed, two weeks later, the Swiss foundation they had set up to receive the funds had taken in $232 million worth of bitcoin and ether—more than any other ICO to date.Their project then went through the process of harsh legal scrutiny, but they were able to succeed to date, and her team launched the fully operational protocol back in September.
"Blockchains haven't even begun to scratch the surface of their biggest use case, which is digital money. That's huge, and there's a lot to chew on before you get into any of the other, exotic use cases for medical records or whatever."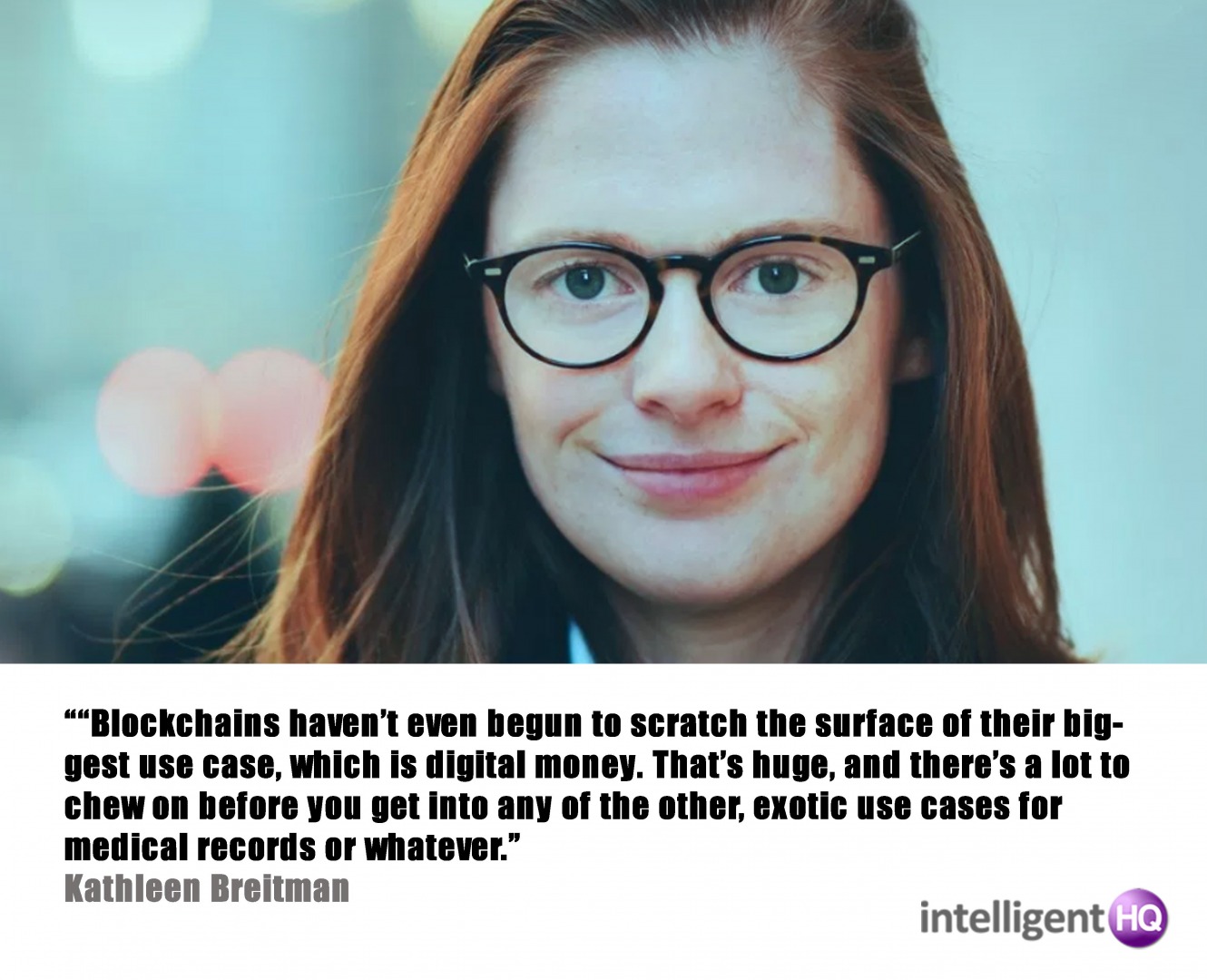 6. Neha Narula director of the MIT's Digital Currency Initiative
In the past, Narula worked for Google as a engineer and part of the team in charge of relaunching Digg, the news aggregator. Presently, Narula has a PhD taken in 2011 and is now is a director of the Digital Currency Initiative at the Massachusetts Institute of Technology (MIT) Media Lab. The Media Lab is a pioneer in industry research, focused on cryptocurrencies, related technologies and solving the major issues standing in the way of mass adoption including privacy, security, and scaling. Neha is doing interesting research addressing cryptocurrency's biggest barriers to widespread acceptance, including scalability and privacy. Today, many look to DCI's research in order to make sense of the field.and is responsible for many amazing things in blockchain development right now, including creating a demo for a crypto-powered vending machine that allows the buyer to pay for goods with multiple coins.
"What happens when the way we buy, sell and pay for things changes, perhaps even removing the need for banks or currency exchange bureaus?"That's the radical promise of a world powered by cryptocurrencies like Bitcoin and Ethereum. We're not there yet, but in this sparky talk, digital currency researcher Neha Narula describes the collective fiction of money — and paints a picture of a very different looking future."
7. Toni Lane Casserly, former CEO of CoinTelegraph and founder of CULTU.RE
Toni's unique personality passion and creativity, led people to refer to her as the Joan of Arc of blockchain. She calls herself an artpreneur of the digital currency and blockchain industry. Toni is co-founder of one of the most important online publications for cryptocurrency, Cointelegraph, that provides readers with psychological insight about the market and financial information from the digital currency world. Toni holds a Bachelor's degree in Science and Arts and is an advisor to several notable companies, funds and family offices, including, but not limited to: SingularityU, Factom, The United Nations, Lykke, HSBC, Bosch, Cisco, P&G, Institute for the Future and St. Gallen Symposium. She if presently focusing on her recent project of CULTU.RE which focuses on restoring agency to humanity through decentralized governance.
"It is the potential to dematerialise our entire planet creating a public global ledger of every asset that exists. It has the potential to create the economy of the matrix."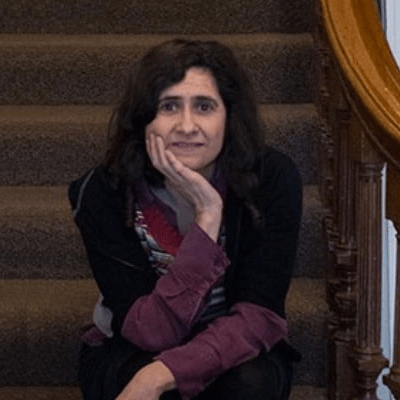 Maria Fonseca is the Editor and Infographic Artist for IntelligentHQ. She is also a thought leader writing about social innovation, sharing economy, social business, and the commons. Aside her work for IntelligentHQ, Maria Fonseca is a visual artist and filmmaker that has exhibited widely in international events such as Manifesta 5, Sao Paulo Biennial, Photo Espana, Moderna Museet in Stockholm, Joshibi University and many others. She concluded her PhD on essayistic filmmaking , taken at University of Westminster in London and is preparing her post doc that will explore the links between creativity and the sharing economy.