Many major brands are now investing in Social Media Command Centers (SMCC). They are effectively state-of-the-art listening hubs that allow brands to monitor their presence on major social platforms. If you have been to any recent event or conference you may have seen one in action. Salesforce defines the concept as "A social media command center is a dedicated area where a company's social media team can monitor and engage in social conversation around their brand and market.
Whether it's a state-of-the-art showpiece or a group of desks in a room, the social media command center allows for real-time monitoring of social media trends that can inform business decisions and enhance the social health of your brand". So which of those Big Brands I mentioned, have actually deployed command centers?
Cisco, National Australia Bank, American Red Cross, Dell and Gatorade have all made headlines in the media as a result of their versions. For Cisco in particular, the recent launch of a Social Media Listening Center demonstrates their commitment to the voice of the customer, and also allowed Cisco to harness and capture social intelligence. Cisco sees the potential to take social even further by connecting customers' experiences and making this part of the entire customer journey. Utilising Saleforce's cloud infrastructure  Cisco has taken an ABC, 1-2-3 approach to social listening. Their first step is identifying "action based conversations"  – that is, customers and partners expressing a near term need.
This includes but is not limited to sales inquiries, support, product ideas and brand advocacy posts. They then prioritize them (1-2-3) to determine the urgency of a response.
Ryan Holmes CEO at HootSuite wrote about command centers now being the norm.
"In 2013, expect to see this same technology streamlined and made accessible for a broad range of businesses and organizations eager to make sense of their social data. New tools can now compress entire "command centers" onto single monitors and even smartphone screens. At a glance, directors and department heads can see real-time analysis of social metrics and use this to inform business decisions. These tools are already being used by Nestle to track customer sentiment, GE to speed up repairs to the electrical grid, the auto industry to predict recalls, Wall Street to forecast stock prices and T-Mobile to prevent customer defections".
I like the fact that Gatorade choose to locate their center in the middle of the marketing department. The technology employed, allows the company to monitor social media conversations about the company through a range of visualisations and data streams. Makes sense. The goal of the project, according to Gatorade's Sr. Marketing Director, Consumer & Shopper Engagement Carla Hassan, is to "take the largest sports brand in the world and turn it into largest participatory brand in the world." To that end, the brand not only takes information by monitoring its presence across social media, but also uses social media to give its fans increased access to its athletes and scientists. 
Jesse Caylor offered an interesting insight into the corporate angle's use of the technology. Referring to Mashable's coverage of Gatorade he said:
"Although this seems good and all, I'm not sure how comfortable I feel with companies, such as Gatorade, "spamming" my conversations. Now I can understand that today's generation of young adults aren't necessarily worried about privacy and sharing information, but I think they are this way because they filter what the don't want and keep it out. I believe Gatorade has found a new way to get into the conversation without any filters or barriers blocking them".
Once you get past admiring the flashy Multiscreen setup, the statement above makes you think about its usage from the consumers point of view. That said, Salesforce has put together a guide and offers some tips if you wish to build your own Command Center:
Use a social media monitoring platform to search for relevant keywords for your brand: 
Determine the 3 Ws: Who will be responding on behalf of your brand? 
Categorize posts
Create a playbook
Be flexible
Have fun: Most importantly, have a good time engaging with your community. If you're enjoying yourself,  it will certainly come through in your engagement, and provide a more pleasant experience for your community.
Inforgraphic credit by Beingyourbrand.com       Image credit via Mashable.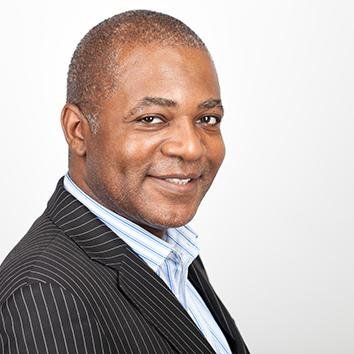 Hayden Richards is Contributor of IntelligentHQ. He specialises in finance, trading, investment, and technology, with expertise in both buy-side, sell-side. Contributing and advising various global corporations, Hayden is a thought leader, researching on global regulatory subjects, digital, social media strategies and new trends for Businesses, Capital Markets and Financial Services.
Aside from the articles, interviews and content he writes for IntelligentHQ, Hayden is also a content curator for capital markets, analytic platforms and business industry emerging trends. An avid new media explorer Hayden is driven by a passion for business development, innovation, social business, Tech Trading, payments and eCommerce. A native Trinidadian, Hayden is also a veteran, having served with the Royal Air Force Reserves for the past 10 years.
Follow Hayden on Twitter @HaydenARichards, linkedin.com/haydenhrichards and http://www.scoop.it/u/hayden-richards