Aspiring entrepreneurs from across Britain will get financial backing from the government under a £69 million package of support that will help create tens of thousands of new businesses, Prime Minister David Cameron has revealed. Not only that, the UK government also wants to extend its support for business with the Space for Growth initiative that makes temporary space in government buildings available for start-ups, SMEs, charities and social enterprises, providing a stepping stone from home working to an office environment. For the price of a one-off £25 administration fee, organisations can book workstations for free on a flexible basis, from just a day to full-time at locations across England.
The £69 million scheme has already helped to create more than 26,000 businesses. £34 million for Start-Up Loans will support around 7,600 businesses. Recent research by Telefonica shows that 81% less capital is raised in the London Capital as opposed to Silicon Valley.
The Prime Minister hosted a Downing Street reception to celebrate British enterprise attended by more than 70 new British businesses who have benefited from the New Enterprise Allowance and Start-Up Loan schemes. The Start-Up Loan scheme helps people to get their business ideas off the ground with a loan of typically around £4,500 and mentoring support.
Prime Minister David Cameron said:
I am determined to do all I can to support the British economy and that includes helping small businesses and budding entrepreneurs to get on.In the last two years we have helped tens of thousands of people to turn their ideas into a viable business, and this additional support will help thousands more.

My message is simple: if you have drive, determination and are prepared to work hard, we will back you.
The New Enterprise Allowance offers expert business mentoring and financial support to people living on benefits and has been behind a wide range of new ventures since it was introduced in 2011, with the most recent statistics showing around 2,000 new businesses being set up every month. Dragons' Den star Levi Roots has teamed up with Jobcentre Plus to encourage jobseekers to consider setting up their own businesses with the help of the New Enterprise Allowance scheme and will attend the Downing Street reception.
The most recent figures show that beneficiaries of the New Enterprise Allowance come from all ages, with more than 6,000 businesses started by people aged 50 or over – challenging the idea that entrepreneurial zeal is solely a youthful attribute. This has a lot to do with attitude. According to a Hiscox research document many SMEs are optimistic than pessimistic despite tough times in the last year. The report gives a unique and revealing portrait of entrepreneurs in Europe and the USA as they cope with another year of economic crisis.
Despite financial pressures, stress and sleeplessness, they still have faith in their futures and maintain the determination to succeed. Titled DNA of an entrepreneur study it says UK entrepreneurs are working less hours. The average working week for a business owner is 42.8 hours, but the Germans apparently work 8.5 hours longer, on average, than the British.
A full copy of the report will be available at www.hiscox.co.uk/DNA from 0001 hours on Tuesday 9th October 2012.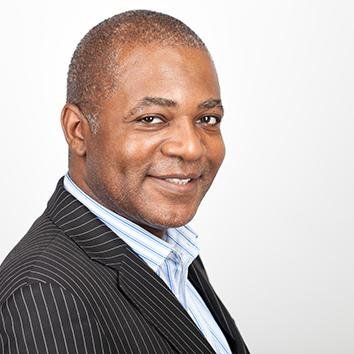 Hayden Richards is Contributor of IntelligentHQ. He specialises in finance, trading, investment, and technology, with expertise in both buy-side, sell-side. Contributing and advising various global corporations, Hayden is a thought leader, researching on global regulatory subjects, digital, social media strategies and new trends for Businesses, Capital Markets and Financial Services.
Aside from the articles, interviews and content he writes for IntelligentHQ, Hayden is also a content curator for capital markets, analytic platforms and business industry emerging trends. An avid new media explorer Hayden is driven by a passion for business development, innovation, social business, Tech Trading, payments and eCommerce. A native Trinidadian, Hayden is also a veteran, having served with the Royal Air Force Reserves for the past 10 years.
Follow Hayden on Twitter @HaydenARichards, linkedin.com/haydenhrichards and http://www.scoop.it/u/hayden-richards