Imagine trying something in a simulated space, a Pro-Pilot level of a project, where processes and things can be modeled to scale. Yes, a virtual replica (or a digital twin) holds the capacity to provide unprecedented solutions to the challenges that have long existed in the real world: be it in the field of medicine, manufacturing, mobility, or even smart cities. These are the dynamics within digital twin space that transcends imagination to reality.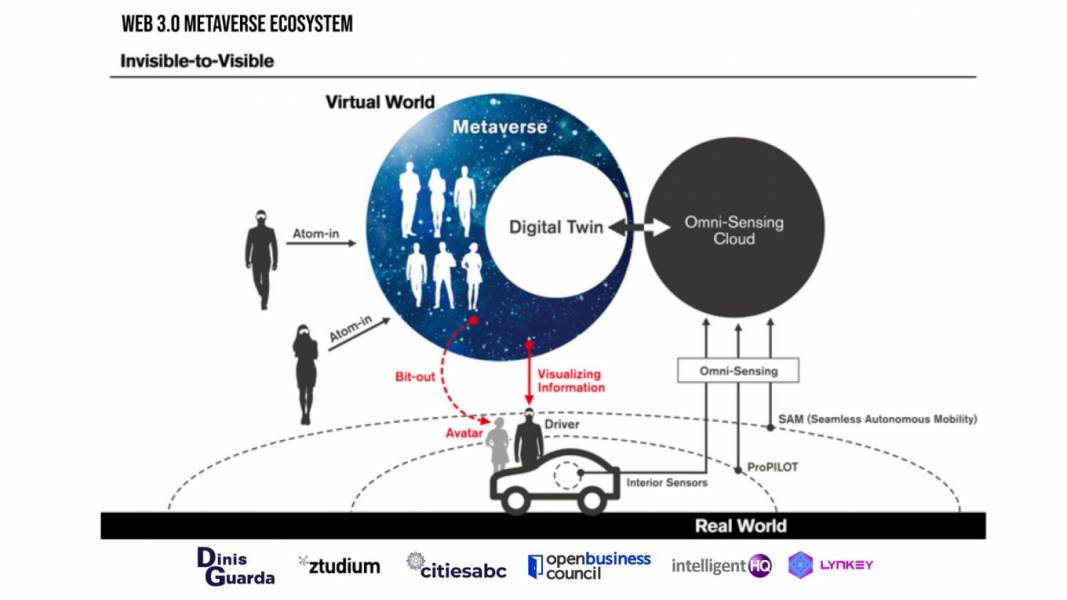 Metaverse holds a promise of boundless opportunities for the world to translate ideas and imagination like never before. With effective simulation and digital replication of the real world, Web 3.0 and Metaverse ecosystem provides a unique way of prototyping without needing any physical resources.
While many businesses have already put this technology to practical use, there are still many who are yet to explore the promise it holds, especially the dynamics that exist within this exceptional realm of Digital Twin technology and Omni-Sensing Cloud.
Digital twin and Omni Cloud: Pieces of a jigsaw puzzle in the Metaverse-Web 3.0 ecosystem
An Omni Cloud is a space where a world-class interconnected network and superior data integrate with each other. It blurs the barriers between the various platforms until they merge together to create a seamless interoperable space, called the Metaverse.
A digital twin, on the other hand, is a virtual replication of a physical being, an object, a system, or a process. This space is an opportunity that examines all the variables and optimises a pragmatic and most efficient solution.
Now, each element in this realm is intricately detailed, owing to the volumes of data available through Omni Cloud (or Hybrid Cloud). This allows an accurate operational dynamic, that is it can be duplicated over its entire life cycle, from its creation to its retirement.
"Digital twins are becoming a business imperative, covering the entire life-cycle of an asset or process and forming the foundation for connected products and services. Companies that fail to respond will be left behind.", Thomas Kaiser, SAP Senior Vice President of IoT.
Creating a Seamless Autonomous Mobility: An Example
Metaverse is a unique way for automotive manufacturers to enhance their design and development functions. Through digital twin technology, companies are able to create a virtual representation of the product and the digital avatar of the driver.
With all the systems simulated and monitored for every single parameter, data is gathered from the interior sensors based on interactions and modifications.
The data collected collaborates to improvements and design innovations that enhance product quality, leading to an absolutely Seamless Autonomous Mobility (SAM).
This increases the scaling efficiency of the operations while reducing the real-time costs of material and design choices. Autonomous mobility is an essential element of smart city design. With the adoption of digital twin technology and the application of Omni Cloud, developers can realise their long-term goal of sustainable and eco-friendly mobility design for the cities.
How has metaverse transformed different industries? Study suggestion for more information:Top Industries That Will Be Transformed By The Metaverse
A Journey from Virtual to Real
Within the next few years, Metaverse promises to evolve- introducing all kinds of new opportunities in the design, development, and indeed reimagining processes across two realms of existence. Nevertheless, it falls to leaders in their respective sectors not to shy away from this revolution. We must embrace the change and seek out the opportunities that could accrue resilience and new revenue streams to the existing business models.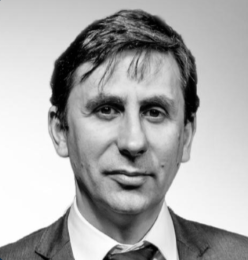 Dinis Guarda is an author, academic, influencer, serial entrepreneur, and leader in 4IR, AI, Fintech, digital transformation, and Blockchain. Dinis has created various companies such as Ztudium tech platform; founder of global digital platform directory openbusinesscouncil.org; digital transformation platform to empower, guide and index cities citiesabc.com and fashion technology platform fashionabc.org. He is also the publisher of intelligenthq.com, hedgethink.com and tradersdna.com. He has been working with the likes of UN / UNITAR, UNESCO, European Space Agency, Davos WEF, Philips, Saxo Bank, Mastercard, Barclays, and governments all over the world.
With over two decades of experience in international business, C-level positions, and digital transformation, Dinis has worked with new tech, cryptocurrencies, driven ICOs, regulation, compliance, and legal international processes, and has created a bank, and been involved in the inception of some of the top 100 digital currencies.
He creates and helps build ventures focused on global growth, 360 digital strategies, sustainable innovation, Blockchain, Fintech, AI and new emerging business models such as ICOs / tokenomics.
Dinis is the founder/CEO of ztudium that manages blocksdna / lifesdna. These products and platforms offer multiple AI P2P, fintech, blockchain, search engine and PaaS solutions in consumer wellness healthcare and life style with a global team of experts and universities.
He is the founder of coinsdna a new swiss regulated, Swiss based, institutional grade token and cryptocurrencies blockchain exchange. He is founder of DragonBloc a blockchain, AI, Fintech fund and co-founder of Freedomee project.
Dinis is the author of various books. He has published different books such "4IR AI Blockchain Fintech IoT Reinventing a Nation", "How Businesses and Governments can Prosper with Fintech, Blockchain and AI?", also the bigger case study and book (400 pages) "Blockchain, AI and Crypto Economics – The Next Tsunami?" last the "Tokenomics and ICOs – How to be good at the new digital world of finance / Crypto" was launched in 2018.
Some of the companies Dinis created or has been involved have reached over 1 USD billions in valuation. Dinis has advised and was responsible for some top financial organisations, 100 cryptocurrencies worldwide and Fortune 500 companies.
Dinis is involved as a strategist, board member and advisor with the payments, lifestyle, blockchain reward community app Glance technologies, for whom he built the blockchain messaging / payment / loyalty software Blockimpact, the seminal Hyperloop Transportations project, Kora, and blockchain cybersecurity Privus.
He is listed in various global fintech, blockchain, AI, social media industry top lists as an influencer in position top 10/20 within 100 rankings: such as Top People In Blockchain | Cointelegraph https://top.cointelegraph.com/ and https://cryptoweekly.co/100/ .
Between 2014 and 2015 he was involved in creating a fabbanking.com a digital bank between Asia and Africa as Chief Commercial Officer and Marketing Officer responsible for all legal, tech and business development. Between 2009 and 2010 he was the founder of one of the world first fintech, social trading platforms tradingfloor.com for Saxo Bank.
He is a shareholder of the fintech social money transfer app Moneymailme and math edutech gamification children's app Gozoa.
He has been a lecturer at Copenhagen Business School, Groupe INSEEC/Monaco University and other leading world universities.