Due to the rapid, continuous evolutions in technology and globalization, the business world has grown immensely competitive and complex. As a result, we can witness an increasing inclination toward strategic alliance – a modern tactic of expanding a business in this ever-globalizing world.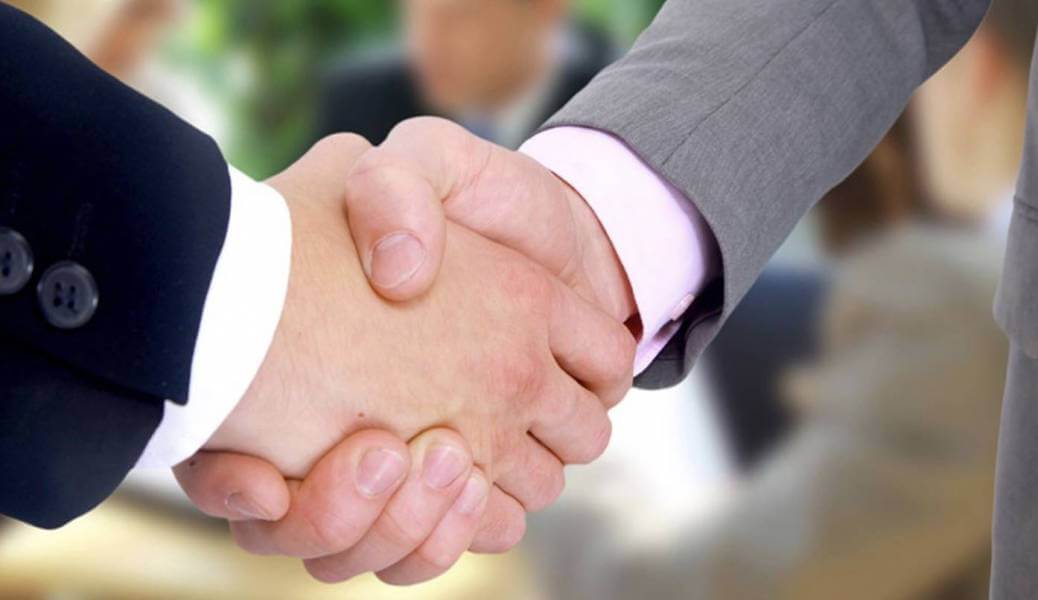 What previously used to be commonplace for blue-chip enterprises has become routine for organizations of all sizes. However, this poses the question: what exactly is a strategic alliance? A strategic alliance, essentially, is an arrangement in which two or more organizations collaborate to accomplish business objectives. They do so by strategically sharing their strong suit and valuable resources – a win-win situation for both parties.
Strategic alliances empower organizations to grow their business at an accelerated rate, which isn't possible while working alone. There are several reasons why organizations choose to ally. Some want to profit through well-established marketing channels, while others wish for geographical expansion and manufacturing synergies.
To help you better understand the significance of a strategic alliance, we've rounded up some of the benefits:
Encourages innovation
Customers are always in the quest for the best products and services possible. As a result, people naturally choose businesses with the best expertise in an ideal world. However, in reality, customers tend to equalize expertise with the costs they need to pay.
Unfortunately, not all organizations have the privilege of using modern technology and competing in the market. However, organizations can pool their resources to use the latest technology by forming a strategic alliance. With cutting-edge technology, employees can suggest innovative ideas and offer customers more value. That said, partners in the coalition can further build tech talent by upskilling their workforce. This way, employees can bridge the gap and reach their maximum potential in technology implementation and utilization.
Professionals can consider tech-talent development firm programs such as Revature business analyst to develop sought-after skills and become experienced business analysts. The training program allows professionals to work on innovative real-world projects and make headway in their career trajectories. This way, both organizations can bring advanced capabilities to the table.
Provides opportunities to tap into new markets
There's no denying that broadening the target market is one of the primary ways to develop and expand any business. But unfortunately, accessing new markets implies facing operational hurdles and localized risks.
That's where the role of the strategic alliance comes into play. It enables an organization to enter a new market or industry with the expertise of the partner organization that has already penetrated that market.
Creating complementary products or unique ones can help an organization to step its foot in the industry. And this becomes even more beneficial when the alliance partner is an overseas organization. This way, organizations can leverage the same distribution channels and strategies as the partner company, thus, making it easy to operate in unchartered territories.
Access to additional resources
Scaling the business and propelling it to unparalleled heights require plenty of resources and considerable time. However, a strategic alliance grants organizations the opportunity to benefit from supplementary resources and additional knowledge. And that too, without the need to modify essential business functions.
These resources can encompass anything, from products and assets to technical expertise and management and branding skills. While it's true that every business has its distinct competencies, a strategic alliance allows both parties to share the best of what they can offer.
The resource and knowledge sharing adds value to both organizations and overcomes the operational complexities. Not only this, but it also improves cost efficiency in the market.
Factors to Consider Before Forming a Strategic Alliance
Cultural and technical compatibility
Even though you might think you know the potential partner or receive a referral from a credible source, exhaustive research is still indispensable. It's because the strategic alliance isn't all about complementary skills. It also involves being comfortable with the other party.
Critical questions to ponder include: is the organization with whom you wish to explore an alliance aggressive or competitive by nature? Does the potential partner view the work environment in the same manner as yours? Does it operate at a cost and speed which seems attractive to you?
Straight answers to these questions can help you find a better match. If both parties regard the business world from divergent standpoints, the whole alliance will likely fall apart. Therefore, it's pivotal for cultures to coordinate rather than compete.
Agreement on goals and objectives
More often than not, the intentions of both partners willing to explore an alliance are different. For instance, one may want to approach a new customer base. In contrast, the other might wish to utilize cutting-edge technology. So, with such varying priorities, establishing common goals and targets is incredibly vital.
Both parties should set forth project timelines, costs, execution responsibilities, and roadmaps clearly and concisely. Likewise, they must develop realistic expectations and make amendments when required, ensuring that each goal is interdependent on the success of the other.
Both businesses should possess an agreeable skin and come to terms with these objectives to hold each other liable. If one partner enjoys a free ride while the other invests a great deal of effort, the strategic alliance will fizzle out.
Commitment to trust and partnership
Strategic alliances mainly hinge on three factors – dedication, trust, and shared interests. Meaning: stakeholders of both companies should interact with respect. Without these crucial factors, the partnership is likely to fail.
And this becomes even more true when both parties in the alliance are competitors. In the circumstances like these, cooperation may get hindered by the constant fear of oversharing confidential information. Thus, to make the alliance work, the top executives of both organizations should cultivate the partnership and be supportive.
The ultimate goal of any strategic alliance is to produce high-impact results, which isn't possible without direct involvement from the C-suite executives. Therefore, both partners should be willing to go the extra mile and work beyond the contractual commitments to make the alliance work and derive lucrative results.
Final Words
A strategic business alliance is perhaps the perfect route to spur innovation and enhance profit margins sustainably. These alliances offer heaps of advantages for businesses. A few of these include broadened customer base, enhanced brand awareness, and access to the new resources. Not only this, but these alliances also help businesses attain a competitive edge and stay relevant in today's technology-driven era.
There's no formal merger process involved, nor do organizations need to spend money to obtain a new business. All it needs is to begin working together under specific conditions and certain ways. And while the benefits of strategic alliances are tremendous, there's still a certain degree of risk involved. Therefore, it's crucial to carry out thorough homework first.
Invest time to find a compatible partner, devise a robust management plan, and draw up simple yet realistic expectations. Lastly, there must be consistent, clear, and effective communication between two parties and a system to keep tabs on the progress. With steadfast commitment and unwavering trust, there exists no reason why the alliance won't yield remarkable results.

Founder Dinis Guarda
IntelligentHQ Your New Business Network.
IntelligentHQ is a Business network and an expert source for finance, capital markets and intelligence for thousands of global business professionals, startups, and companies.
We exist at the point of intersection between technology, social media, finance and innovation.
IntelligentHQ leverages innovation and scale of social digital technology, analytics, news and distribution to create an unparalleled, full digital medium and social business network spectrum.
IntelligentHQ is working hard, to become a trusted, and indispensable source of business news and analytics, within financial services and its associated supply chains and ecosystems.