Forbes' list of America's 25 fastest-growing tech companies of 2013 is an up to date roll call of  software developers, social networks and online service providers. In order to determine the "America's Fastest Growing Tech Companies" list, Forbes researched more than 2,100 publicly traded tech firms, selecting only profitable firms with a minimum revenue of $150 million and a market cap of at least $500 million. Companies honored on the list all have sales growth of at least 10 percent for each of the past three fiscal years and over the last 12 months, as well as estimated earnings growth above 10 percent over the next three to five years. The list is then ranked by three-year average sales growth rate.
LinkedIn  took the top spot for the second consecutive year with an estimated EPS growth of a whopping 51 percent, more than double that of runner-up Facebook. Linkedin's latest 12-month sales came in at $1.1 million, showing 80 percent growth from 2012 and a three-year average sales growth of 102 percent, the only triple-digit growth figure on the list.
According to Forbes "The list is a pretty good leading indicator of market outperformance", says Forbes in the story. "We combed more than 2,100 publicly traded technology companies, looking for profitable companies with minimum revenue of $150 million and a minimum market value of $500 million. We then looked for firms with sales growth of at least 10% for each of the past three fiscal years and over the latest 12 months. We also required companies to have three-to-five-year estimated earnings-per-share growth rates greater than 10%. Finally, we ranked companies based on their three-year average sales growth rates".
EPAM Systems, a leading provider of complex software engineering solutions and the leader in Central and Eastern European IT service delivery was named sixth on the list.  "For 20 years EPAM has been helping clients shape the future of their technology-driven businesses by providing complex software engineering services and solutions to the most demanding global brands", said Arkadiy Dobkin, EPAM CEO and Chairman. "Being included in the Fast 25 Tech list along with great technology companies such as Google, Linkedin, Apple, Facebook, and Cognizant is a recognition of our efforts and the quality of our services.
"We are thrilled to be included on the list of 'America's Fastest Growing Tech Companies,' and we look forward to seeing this continued growth as we expand our offerings to help customers deliver an always-on user experience," said Vic Alston, President and CEO of Ixia. "This is a direct result of the commitment and dedication of our employees across the globe who create innovative technologies and offer the stellar service that continues to help Ixia grow and evolve." With its expanded product offerings and addressable markets, as well as its acquisitions of Anue Systems and BreakingPoint Systems, Ixia has evolved to provide comprehensive solutions that test, assess and monitor the health of enterprise and service provider networks.  Ixia continues to expand with innovative solutions that give its customers the actionable insights needed to validate and harden their networks.
Cognizant Technology Solutions has been ranked at 12th place ahead of Google. Nasdaq-listed Cognizant, which recently pipped Infosys as the second-largest IT services firm in India, is the only Indian company on the list. Cognizant is often classified as an Indian outsourcer because a majority of its employees are based in India.
Other companies on the list include 3D Systems (4th), IPG Photonics (5th), EPAM Systems (6th), Shutterstock (7th), InvenSense (8th), Shutterfly (9th), OpenTable (10th), SolarWinds (11th), athenahealth (13th), Ixia (14th) and Equinix (15th). Google has been ranked 17th on the list.
See the complete ranking in this link.
| Rank | Company | Business | Latest 12 Mo. Sales (mil) | Latest 12 Mo. Sales Growth | 3-Yr Avg Sales Growth | Est. EPS Growth1 |
| --- | --- | --- | --- | --- | --- | --- |
| 1 | LinkedIn | Social Networking | $1,109 | 80% | 102% | 51% |
| 2 | Facebook | Social Networking | $5,489 | 36% | 87% | 25% |
| 3 | Apple | Computer Hardware/Software | $169,104 | 19% | 55% | 15% |
| 4 | 3D Systems | 3D printers | $378 | 45% | 46% | 30% |
| 5 | IPG Photonics | Lasers/Amplifiers | $581 | 17% | 46% | 26% |
| 6 | EPAM Systems | IT Software/Services | $464 | 30% | 43% | 25% |
| 7 | Shutterstock | Online Commercial Digital Imagery | $183 | 38% | 41% | 21% |
| 8 | InvenSense | Consumer Electronics | $209 | 36% | 40% | 20% |
| 9 | Shutterfly | Online Photo Products/Services | $666 | 31% | 39% | 16% |
| 10 | OpenTable | Online Reservation Services | $168 | 16% | 34% | 20% |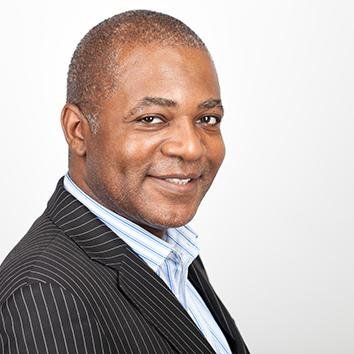 Hayden Richards is Contributor of IntelligentHQ. He specialises in finance, trading, investment, and technology, with expertise in both buy-side, sell-side. Contributing and advising various global corporations, Hayden is a thought leader, researching on global regulatory subjects, digital, social media strategies and new trends for Businesses, Capital Markets and Financial Services.
Aside from the articles, interviews and content he writes for IntelligentHQ, Hayden is also a content curator for capital markets, analytic platforms and business industry emerging trends. An avid new media explorer Hayden is driven by a passion for business development, innovation, social business, Tech Trading, payments and eCommerce. A native Trinidadian, Hayden is also a veteran, having served with the Royal Air Force Reserves for the past 10 years.
Follow Hayden on Twitter @HaydenARichards, linkedin.com/haydenhrichards and http://www.scoop.it/u/hayden-richards