"There is a lot of consideration about ethics and technological aspects of the metaverse in 'Understanding The Metaverse'. This is the summary of this piece, and that's why this series is called BooksABC", said Dinis while reviewing 'Understanding The Metaverse: A Business and Ethical Guide' by Nick Rosa in the latest episode of his series, BooksABC, powered by openbusinesscouncil.org, citiesabc.com, and fashionabc.org.
Highlighting the statistical facts, Dinis said that there are approximately 140 million books in the world, but one has to choose what they'd want to read. Explaining the essence of reading in life, he says:
"Books are magic, books change lives, and books have the power if we read them and find ways to take them into our lives."
In the latest episode of BooksABC, a fifth in its series, Dinis reviewed 'Understanding the Metaverse: A Business and Ethical Guide', written by Nick Rosa. "The book is interesting in particular because it looks at technology and all human evolution", he said.
Sharing the quotes and excerpts from different chapters of the book, Dinis presented its holistic summary, drawing meaning and relevance for our lives.
---
More Episodes
BooksABC, The New Youtube Series By Author And Entrepreneur, founder of citiesabc.com openbusinesscouncil.org Dinis Guarda, Kicks Off With "The Metaverse Handbook" Review
Dinis Guarda Reviews Tommaso Di Bartolo 'Navigating The Metaverse' In BooksABC Series
Interoperable Metaverses And Immersive Future: Dinis Guarda Highlights 'Step Into The Metaverse' by Mark Rijmenam on BooksABC Series
When The Metaverse Was Still Science-Fiction: Dinis Guarda Reviews 'Snow Crash' In The Latest Episode Of BooksABC
---
A 3600 'understanding' of the metaverse
'Understanding The Metaverse' was published by Wiley publishing house and was released in October 2022. Dinis highlighted some of the topics that he feels are critical in the progress of society toward digital transformation.
In Understanding the Metaverse: A Business and Ethical Guide, expert product and customer experience strategist Nick Rosa delivers a timely exploration of what is bound to be one of the most important technologies of our time. The author explains the technology that underpins the metaverse as it exists today and that will form the basis for its rapid evolution in the future. He also describes the commercial, ethical, and sociological implications of this technology, showing you the threats and opportunities that individuals and businesses are likely to encounter as they approach the metaverse for the first time.
According to him, technology in human evolution, digital primitives, and the emergence of a case of digital selection hold a special space in the book.
"It looks at the idea of the metaverse more from an evolutionary perspective: from dystopia to utopia, how we get into the metaverse, then gaming to the metaverse, how game mechanics and technology are going forward."
He also liked the idea of the unequable and decentralised blockchain revolution, blockchain and crypto: the brave new world, the sociology of the metaverse, suggestions for a strategic approach to the metaverse for business, and the key role of AI, and deep learning and metaverse.
"It's a synthetic, very interesting book. I think it's interesting the way the book looks at history", he commented while reading out some key portions of the narrative.
Author: Nick Rosa
Nick Rosa is the Metaverse Strategy Lead for Europe at Accenture. He is a creative technologist, experience designer, and digital transformation specialist, who previously worked for Google, Spotify, IBM IX, Yahoo!, and Atari; and is now part of Accenture in their Metaverse Continuum Business Group where he is the Metaverse Strategy Lead for Europe & APAC.
Nick is also a Director at the Academy of International Extended Reality (AIXR) a non-profit entity producing the annual VR Awards. He is the co-host and co-author of a podcast series called "Field of View" where he interviews entrepreneurs, researchers, and pioneers in the field of Extended Reality and the Metaverse and is available on all the major platforms including YouTube, Spotify, and Apple Music.
Nick has also been speaking at multiple international events such as AWE, Oculus Connect, and CogX, and his upcoming book "Understanding the Metaverse: A Business and Ethical Guide" will be published by Wiley on the 27th of October 2022.
"Digital selection is going to be one of the biggest things in the evolution of humanity, especially as AI and metaverse include. Nick Rosa teases us that this digital selection is going to be increasingly more important than metaverse because not everyone will be able to cope with these technologies", he concluded.
About citiesabc.com
https://www.citiesabc.com/​​​​​​​​​​​
https://twitter.com/citiesabc__​​​​​​
About openbusinesscouncil.org
https://www.openbusinesscouncil.org/
4IR: AI Blockchain Fintech IoT Reinventing a Nation by Dinis Guarda and Rais Hussin (4irbook.com)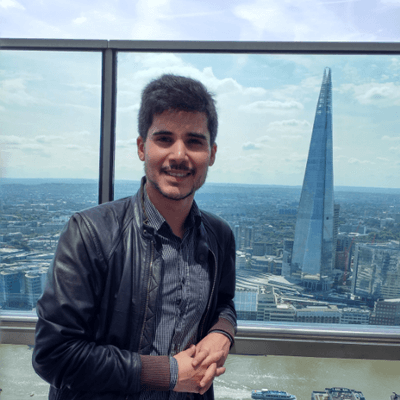 Hernaldo Turrillo is a writer and author specialised in innovation, AI, DLT, SMEs, trading, investing and new trends in technology and business. He has been working for ztudium group since 2017. He is the editor of openbusinesscouncil.org, tradersdna.com, hedgethink.com, and writes regularly for intelligenthq.com, socialmediacouncil.eu. Hernaldo was born in Spain and finally settled in London, United Kingdom, after a few years of personal growth. Hernaldo finished his Journalism bachelor degree in the University of Seville, Spain, and began working as reporter in the newspaper, Europa Sur, writing about Politics and Society. He also worked as community manager and marketing advisor in Los Barrios, Spain. Innovation, technology, politics and economy are his main interests, with special focus on new trends and ethical projects. He enjoys finding himself getting lost in words, explaining what he understands from the world and helping others. Besides a journalist, he is also a thinker and proactive in digital transformation strategies. Knowledge and ideas have no limits.