Innovation is the heart of economic growth. However, only a few regions, like Silicon Valley, have been able to build enduring innovation ecosystems — human networks that generate extraordinary creativity and economic output. The Global Innovation Summit is focused on solving one of the overarching questions of our time: how do we intentionally grow innovation ecosystems in new places? What is the recipe for systemic innovation?
The answer to these questions are critical, because emerging markets are the future of the world economy. CNN's Fareed Zakaria writes, "We are now living through the third great power shift of the modern era. It could be called 'the rise of the rest.'" The ten fastest growing economies over the next 40 years and almost all of the world's booming mega-cities will be in emerging markets.
Victor W. Hwang is a regular Forbes contributor as well as a venture capitalist and entrepreneur in Silicon Valley. His mission? To design ecosystems that nurture innovators and dreamers. In a submitted piece entitled, What's the Big Deal About Innovation Ecosystems?  He frankly answers why "we should give a damn about ecosystems".
"Highly productive human networks resemble natural rainforests in this way—it is not just the presence of basic ingredients; it is the recipe of serendipitous tinkering that causes the bounty. But barriers between people are ubiquitous and inhibit the efficient flow of economic resources to allow this tinkering. In Silicon Valley, we see a living, breathing system that emerges when a trust-based, collaborative community reduces countless transaction costs in the innovation process".
Last years Global Innovation Summit brought together 400 "doers" from 49 countries, representing governments, corporations, venture capital, NGOs, startups, and academia who seek to cultivate innovation ecosystems. The event focuses on practical solutions that leaders can implement to: cultivate innovative behavior, stimulate the creation of new products, and spur sustainable economic growth in companies, communities, and countries.
Global Innovation Week is an outgrowth of the first Global Innovation Summit in July 2012. The second Global Innovation Summit on February 17-21, 2014 will serve as the anchor event for the weeklong festivities. The Summit's Executive Chair, Alfred Watkins, is the former Coordinator for Science, Technology, and Innovation of the World Bank. This has been jointly announced by a  consortium of sixteen leading Silicon Valley organizations. Next year, we can expect to see  convening, entrepreneurs, policymakers, executives, investors, professionals, and innovators from around the world who seek strategies and techniques to catalyze innovation across entire communities, companies, and countries.
The mission of the event is to grow ecosystems that foster the creation of innovative products, new solutions to the world's biggest challenges, and sustainable economic growth. Participants will include business, economic, government, and civic leaders who share a common interest in building innovation ecosystems, but who typically might not engage with one another because of geographical, social, or industry divides. Numerous events, activities, discussions, panels, and workshops during the week will provide participants with opportunities to share and learn how to cultivate environments that drive innovation.
The event is being organized by T2 Venture Creation, a Silicon Valley firm that grows startup companies and helps communities design innovative ecosystems. According to CEO Victor W. Hwang, "Silicon Valley is rolling out the red carpet to the world. This is the first time that so many key organizations in the Valley have joined together to share ideas and practices on how to build innovative communities. Our vision is to create the biggest ever gathering of the world's ecosystem builders. We want this to be a global conversation among innovators from all walks of life, from all corners of the planet."
Founding partner organizations include the following:
Angels' Forum – investing in and mentoring Silicon Valley startups from seed stage (Carol Sands, CEO)
Anno Domini – urban contemporary art & culture in San Jose (Cherri Lakey & Brian Eder, Co-Founders)
BayBio – supporting Northern California's life science community (Gail Maderis, CEO)
 BayBrazil – facilitating ties between Silicon Valley and Brazil (Margarise Correa, CEO)
 Cascadance – hosting a one day women's innovation design lab (Janet Crawford, CEO)
 German Silicon Valley Accelerator – bridging Germany and Silicon Valley (Dirk Kanngiesser, CEO)
 Investors' Circle – investor network for social impact (Bonny Moellenbrock, CEO)
 Israeli Executives & Founders Forum – entrepreneurial links with Israel (Moshik Raccah, Co-Founder)
Licensing Executives Society (Silicon Valley) – supporting intellectual property and technology innovators (Larry Udell, Chairman Emeritus and Co-Founder)
Sand Hill Angels – providing early-stage venture and mentor capital (Sarosh Kumana, CEO)
 Silicon Vikings – connecting the Nordics to Silicon Valley (Adiba Cremonini, Executive Director)
SVForum – linking emerging tech innovators (Susan Lucas-Conwell, Interim CEO)
T2 Venture Creation – venture firm growing startups and ecosystems (Victor W. Hwang, CEO)
TiE Silicon Valley – fostering global entrepreneurs, creating links to India & Pakistan (Raj Desai, CEO)
TechWadi – building bridges between Silicon Valley and the Arab world (Ossama Hassanein, CEO)
Women's Startup Lab – accelerator lab to empower women leaders of tomorrow (Ari Horie, CEO)
image credit: The Global Innovation Summit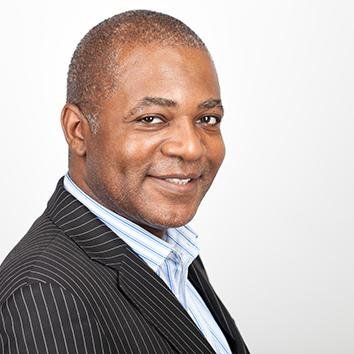 Hayden Richards is Contributor of IntelligentHQ. He specialises in finance, trading, investment, and technology, with expertise in both buy-side, sell-side. Contributing and advising various global corporations, Hayden is a thought leader, researching on global regulatory subjects, digital, social media strategies and new trends for Businesses, Capital Markets and Financial Services.
Aside from the articles, interviews and content he writes for IntelligentHQ, Hayden is also a content curator for capital markets, analytic platforms and business industry emerging trends. An avid new media explorer Hayden is driven by a passion for business development, innovation, social business, Tech Trading, payments and eCommerce. A native Trinidadian, Hayden is also a veteran, having served with the Royal Air Force Reserves for the past 10 years.
Follow Hayden on Twitter @HaydenARichards, linkedin.com/haydenhrichards and http://www.scoop.it/u/hayden-richards