In the previous parts of this series, we've documented Gary Vaynerchuk's remarkable rise from boyhood lemonade stand proprietor to an viral wine-selling sensation and social media marketing guru. Today, we're going to look at some of the techniques he has used – and has espoused – to use social media as a powerful sales tool in a world where the old marketing tricks just don't seem to work like they used to.
Jab, Jab, Jab, Right Hook
Being punched in the face is, usually, something most of us would like to avoid. However, in Gary Vaynerchuk's world of colourful metaphors, it means something altogether more pleasant.  Basically, it all ties in with his new catchphrase – and the title of his latest book – 'Jab, Jab, Jab, Right Hook'.
In this context, a 'jab' is something of value that is used to gain the attention of a potential customer – the gateway to a wider network of customers and general social media attention. It might be a joke. It might be an idea. It might even be a bottle of Tabasco sauce. It's all centred around the concept of using whatever tactics you have at your disposal to build up visibly positive relationships with real people via social media before you even think about asking them to buy something.
The approach is typified by one of Vaynerchuk's recent Twitter stunts – a weekly post asking his many followers "Is there anything I can do for you?". Naturally, this kind of behaviour from such a high-profile online personality provokes a slew of responses, many of the wisecracking variety.
For example, somebody recently jokingly answered the open question with a request for a cheeseburger. The very next day, a cheeseburger was duly delivered to the Minnesota home of this japester – compliments of Mr. Vaynerchuk. Someone else complained that they had run out of Tabasco sauce – and were rewarded with eight bottles of the spicy condiment direct to their door.
Of course, this is a very silly way for a top marketing professional to be spending his time. It's unusual. Remarkably unusual. And that's the key to the whole philosophy. This kind of out-of-the-ordinary behaviour is just the kind of thing that can get noticed in what his latest book's subtitle describes as a 'noisy social world'. But how can this type of thinking be translated into a broader commercial context?
Slice of Pi, Anyone?
Well, take the example of a recent social campaign he conducted on behalf of General Electric, one of VaynerMedia's many blue-chip clients. On Pi Day, an officially-recognised annual celebration of the mathematical constant π (Pi) held on the 14th of March (3/14 in the US date format), G.E. sent out 314 pies to 314 people who tweeted about Pi that day.
Like Vaynerchuk's cheesburger/tabasco stunt, it had an element of silliness about it – but it got a level of publicity disproportionate to the cost of a few hundred pies. This just goes to show that a highly unusual thing happening to a few hundred people is enough to get noticed on social media, in that they tell their entire network about it, other people comment on it – and if you're lucky, the mainstream media picks up on it. It worked because it was novel, quirky, modern, and most importantly good-natured – creating a positive impact for the brand for much less than the cost of a paid advertising campaign.
Too much of a good thing?
Like any publicity stunt, the effectiveness would be reduced significantly were it to be repeated.As Vaynerchuk himself has said:
"Marketers ruin everything. We see something shiny and squeeze the #$%@ out of it."
Yet while this particular trope might get tired quickly, the thought process underpinning it would seem to have legs at a time when conventional ways of thinking are proving less and less effective.
But even with the lower costs associated with this form of advertising, doubts remain about its true effectiveness – and how this might be measured. Social media experts – including Vaynerchuk himself – are always at pains to point out that social strategies are about building a positive brand image in the long term, and long-term is by its very nature difficult to measure.
Executives have grown accustomed to seeing sales spikes occur whenever they embark on a traditional advertising splurge. The ROI of these techniques is therefore easy to measure and quantify – which is handy if you have to give presentations to shareholders and board members looming on the horizon. Indiscriminate spending on social campaigns, without an easily measurable end product, is just the kind of thing that might see an under-pressure exec come under fire at a high-pressure meeting. And the fact that social campaigns usually go hand in hand with TV, radio, print, and paid online advertising makes it almost impossible to tell if it's really making a difference to the bottom line
Momisms – Proving the Effectiveness of Social Campaigns
Like many marketers involved in the social media sphere, Vaynerchuk knows this all too well – but unlike many of his competitors, he seems to have this angle covered. In August 2012, a Kraft Foods subsiduary called Mondelez International started an experiment with a social media-only campaign in aid of Nilla wafers, putting VaynerMedia at the helm, to see just how effective a social media campaign might be in isolation.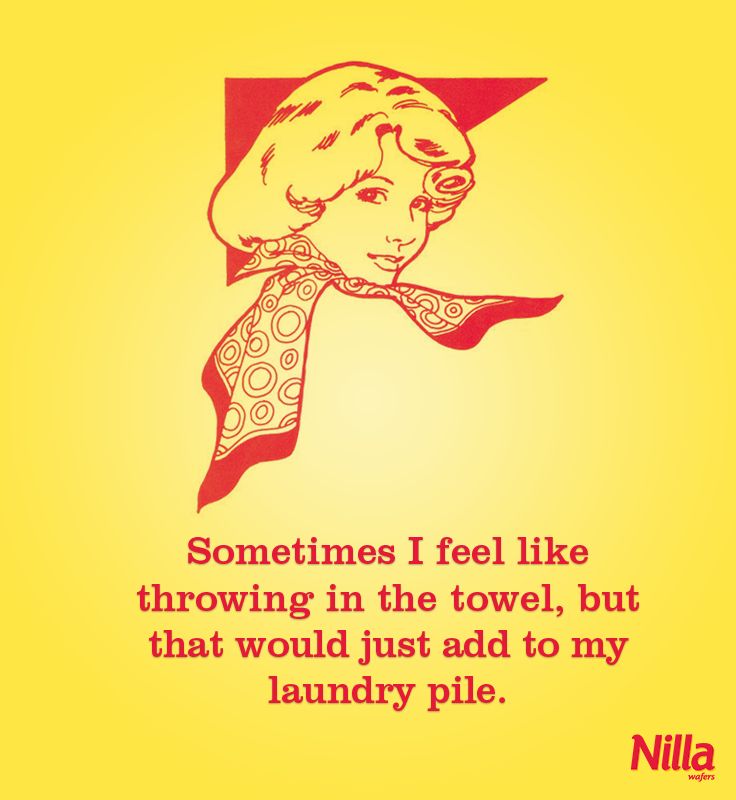 The response from VaynerMedia was a campaign called "Momisms", which was a series of Facebook adverts aimed squarely at Nilla wafers' core demographic – American mothers. These ads (many of which can all be seen on the Nilla Wafers Pinterest) featured cute homilies such as "I'm not getting older. I'm becoming more classic" and "Don't treat me any differently than you would the Queen". The ads were tested, five at a time, on small groups of Facebook users, and Vayner then dedicated a bigger spend on the ones that got "liked" and "shared" the most.
This campaign saw the Nilla Wafers Facebook page grow from 15,000 likes to over 350,000, and recent reports show that sales were up 9% on the same period in 2012 – all for a fraction of the cost of a conventional media campaign. Instead of spending big to get mainstream visibility with one message, the firm spent smaller sums on people that were likely to identify with the brand.
But while this type of "jab, jab, jab, right hook" approach to marketing is undoubtedly proving its worth, it's not going to work forever. As soon as it stops seeming unusual, people will learn to tune it out – just like they have done (to a certain extent) with traditional marketing techniques.
Also, with any marketing device that derives its strength from novelty and innovation – his stock-in-trade – it is inevitable that it will lose effectiveness over time. So if he wants to stay at the top of his game, he'll have to keep thinking of new ways to sell things. Thankfully for him, that's what he's been doing all his life – so he's better placed to stay ahead of the curve than most.
I am a writer based in London, specialising in finance, trading, investment, and forex. Aside from the articles and content I write for IntelligentHQ, I also write for euroinvestor.com, and I have also written educational trading and investment guides for various websites including tradingquarter.com. Before specialising in finance, I worked as a writer for various digital marketing firms, specialising in online SEO-friendly content. I grew up in Aberdeen, Scotland, and I have an MA in English Literature from the University of Glasgow and I am a lead musician in a band. You can find me on twitter @pmilne100.