Global entrepreneurship Week kicked off yesterday. For 2013, the week will involve more than 7.5 million people participating in various events across 130 different countries. In the UK there will be a number of events held throughout this week, running from 18th to 24 November. The diary of events should have an impact in motivating the next generation of entrepreneurs, who are considering taking the plunge. The UK has seen a boom in the number of startups has been registered, however not all are destined for success. One problem is scaling up their operations as they continue to develop, something their US peers seem to achieve easier. 
Startups will be able to sign up to one of the 3000 events scattered around the country where support and advice will be at hand. It is expected at least 250,000 people will take part in global entrepreneurship week 2013 in the UK. The theme for global entrepreneurship week is taking a step forward. At the UK launch yesterday at Westminster Kingsway College Andrew Devenport, YBI CEO, discussed the state of entrepreneurialism in the UK and argued that there "are real signs that the mood is changing".
The launch coincides with research released today by YBI and the Kauffman Foundation which reveals that 90% of UK entrepreneurs surveyed expect to see an increase in revenues. 76 per cent of those looking to start new ventures predicted they will employ up to 20 people three years after the launch. When compared with other countries, the revenue predictions of startups in the UK are more positive than the global average, but the positive trend also extends to many entrepreneurs in Youth Business International's global network countries – for example Barbados, Australia and Canada all forecasts similar levels of growth in the UK.
2013 has been a record year for British business confidence, records are set to be broken as the number of new business launches have increased and have soared to 4.8 million, a first.
Commenting on the launch YBI CEO Andrew Devenport said: "If you're a believer in entrepreneurship then this is a very special week, celebrated in more than 130 countries across the world."It is about passing on important skills to early stage startups, fostering the dream of running your own business, tackling barriers and shining a spotlight on the work that is done in the other 51 weeks of the year".
There are many events during global entrepreneurship week that you should not miss. While there are many to choose from, if you are in London, check out London disrupts finance, which is taking place on 21 November. This is a whole day event where founders and thought leaders of London's leading Fintech companies will share insights and showcase their products. Taking place at level39, London Disrupts Finance strives to be an inspiring event for technology entrepreneurs, an educational event for financial services professionals and a crucial event for those that want to know what's going on in Europe's largest and most prolific FinTech hub.
Here is a list of other events to attend in the UK:
How to Minimize Taxation When Trading Overseas: This session will provide you with an introduction on how to effectively minimize tax when trading overseas.
Google for Entrepreneurs Comes to Cambridge: Startup Grind, the knowledge sharing Meetup group for entrepreneurs, powered by Google, is coming to Cambridge. Places are limited for this exciting new networking event. Hear from inspirational speaker Rory Sutherland (Ogilvy UK) and connect with other entrepreneurs over a drink & pizza.
Business Model Tools for Creative & Digital SMEs: It is aimed at ambitious, high growth potential SMEs who wish to create a strategic planning document for pitching, business planning and road mapping the activities needed to achieve their Business goals.
Creative Enterprise Week: Now in its 9th year, Creative Enterprise Week will be taking place at the University of the Arts London as part of Global Entrepreneurship Week.
Teen Tech Awards: The Teen Tech Awards are open to young people aged 11-16, in teams of three, to work on ideas to make life better, simpler or easier in twelve categories ranging from Transport to Wearable Technology, the Future of Food for the Future of Education. This year there is also a special Award for teachers.
Inspiring Entrepreneurs: In the Den with the Dragons: Enter the Dragon's lair and get advice from some of the best known entrepreneurs in the UK.
A Place in the World 2013 – Business & Language Challenge – Launch Event: The Challenge is for students to create a team of 4 to 6 members to develop a relocation plan and storyboard for a family of four (2 adults and 2 children) relocating to a country of their choice in the world, speaking any language.
"What's your big idea?":  "What's your Big Idea" Coleg Llandrillo competition gives you the opportunity to make a difference, to take your idea forward.
International Event – Wales and the World Debate: This event will be a 'Question Time' style debate where businesses can hear from politicians from across the spectrum and let them know "how it really is" for Welsh businesses in the wider world.
The Big Business Wales Event: The BIG Business Wales Event Liberty Stadium, Swansea Friday 15 November 2013 8.30am – 3.30pm. Find out about support available for your business plus seminars on recruiting staff, winning government contracts, exporting – and much more.
You can also follow Global Entrepreneurship Week 2013 on Twitter using the #GEWfwd hashtag.
Image credit via gew.org.uk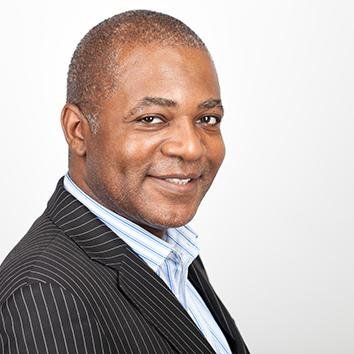 Hayden Richards is Contributor of IntelligentHQ. He specialises in finance, trading, investment, and technology, with expertise in both buy-side, sell-side. Contributing and advising various global corporations, Hayden is a thought leader, researching on global regulatory subjects, digital, social media strategies and new trends for Businesses, Capital Markets and Financial Services.
Aside from the articles, interviews and content he writes for IntelligentHQ, Hayden is also a content curator for capital markets, analytic platforms and business industry emerging trends. An avid new media explorer Hayden is driven by a passion for business development, innovation, social business, Tech Trading, payments and eCommerce. A native Trinidadian, Hayden is also a veteran, having served with the Royal Air Force Reserves for the past 10 years.
Follow Hayden on Twitter @HaydenARichards, linkedin.com/haydenhrichards and http://www.scoop.it/u/hayden-richards