How Big Data is Being Used to Shape the Digital Classroom
Article written by Maria Fonseca and Paula Newton
Big data is already being harnessed in businesses to help organisations better understand their customers and find ways to engage more effectively. But did you know that it is also being put to use in education? Examples range from a privately held chain of elementary schools in Africa to a group of San Francisco schools. Other examples, coming from higher education, are the MOOCS offered by universities all over the world. How are these projects using technology and big data to improve education?
AltSchool: How Big Data can Improve The Learning Process
An interesting example given by Nanette Byrnes (2015) writing for the MIT Technology Review, is a group of schools based in San Francisco that are running a data experiment which is being coordinated by AltSchool. The goal of the experiment is to try and see how technology, and rather data, can help teachers to improve the learning process. The school is part school, part startup. As she writes:
"Technologists and venture capitalists are betting that the data online learning generates will reshape education."
The technology that has been installed at the schools works to capture data all of the time. This starts even as the person enters the building. They are required to check in using an app that tracks attendance. Following this at some stage during the day students are required to work independently on mobile devices. Here they access activities that teachers have created for them that are tied to their personal objectives. While they do this data is collected which can be reviewed by teachers later to see where progress is needed. Additionally video recording occurs in the classrooms so that teachers can review lessons at a later date. The end goal is an excellent system that will allow teachers to be able to create personalised teaching, which even includes an engine that offers recommendations.
Of course, many, many schools come nowhere close to having the kinds of technology that AltSchool brings. Nor can most afford the type of education offered by AltSchools, which reportedly comes at a price tag of $20,000 per year. Nonetheless, schools are now commonly equipped with digital teaching aids and laptops and a significant proportion of school budgets is being put towards IT.
Bridge International Academy: Using Technology and Big Data to Improve Education in Kenya
A radically different example is Bridge International Academies which is an elementary school franchise that draws on advanced educational technology in classroom instruction, to provide education to children coming from low income families from Nairobi, Kenya. Bridge has recently attracted the attention of Mark Zuckerberg who has invested $10 million in this project.
By using technology and data-driven oversight, Bridge International Academies aims to bring some of the world's greatest instruction and pedagogical thinking into every classroom in every village and slum in the world. The project, who started in 2009, has now 118 000 students, that pay a monthly fee of 5 USD. It has been so successful that it plans to expand to Uganda and even Asia.
Bridge International Academies Overview – 8 minutes from Bridge International Academies on Vimeo.
What can MOOCS tell about student behaviour ?
Schools are not the only place where these types of activities are occurring. They are also being carried out with MOOCs, and the data that is being collected has been found to be useful for understanding student behaviour. MOOCs have a notoriously high drop out rate, but still the data collected is helpful in finding ways to educate that is more effective. This helps to see what types of instruction are most useful, such as one to one coaching, tests and other progress check ups.
Universities have also started putting these types of information to use. For example, Arizona State University has traditionally found that many students are not up to scratch with regard to their mathematics skills when they enter university. Arizona State has changed its "Developmental Math" programme, tweaking it to collect data to understand how students best absorb information. The programme has been in operation for more than four years and it tracks students who take online mathematics lessons. It shows the amount of time put in, levels of engagement, areas of success and areas where students are not learning well. Where there are problems identified student coaches are able to step in and offer support either online or in person. The outcome of this has been tremendous and the pass rate for the class has risen from approximately 50 per cent to 75 per cent.
MOOCs have been one of the major users of data to help learners learn better. For example, Udacity uses individual feedback. Feedback can also be offered to teachers to help them to improve. On Coursera, teachers are able to see data that indicates when students are most likely to stop watching their lessons on video, and how many students get questions right first time. This can help the teacher to see how and where they could be more effective in presenting information to help students learn.
Investing in Big Data and Education
To capture and utilise data to improve education seems to be a novel trend in education that is catching up. Many investors have seen the value of this, and figures are reported showing that educational technology start-ups at the global scale are increasingly getting funded. In 2013 this was to the tune of $1.6 billion, and in 2014, $2.4 billion. In the first quarter of 2015, $1 billion had already been invested. All of this offers tremendous opportunities for improving education. Already more AltSchools are opening across the USA, and technologies are continuing to be improved in universities and using MOOCs. This data is truly revolutionising the education industry.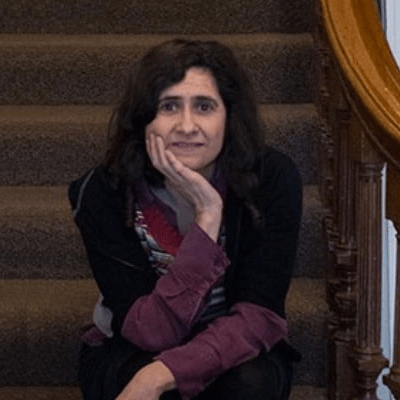 Maria Fonseca is the Editor and Infographic Artist for IntelligentHQ. She is also a thought leader writing about social innovation, sharing economy, social business, and the commons. Aside her work for IntelligentHQ, Maria Fonseca is a visual artist and filmmaker that has exhibited widely in international events such as Manifesta 5, Sao Paulo Biennial, Photo Espana, Moderna Museet in Stockholm, Joshibi University and many others. She concluded her PhD on essayistic filmmaking , taken at University of Westminster in London and is preparing her post doc that will explore the links between creativity and the sharing economy.